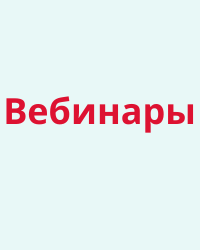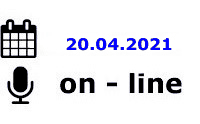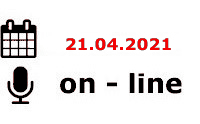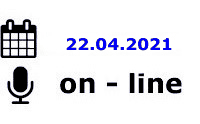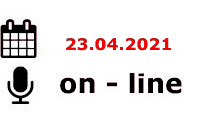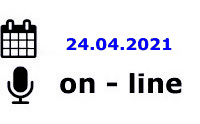 ---
СІМЕЙНІ ЛІКАРІ ТА ТЕРАПЕВТИ
---
НЕВРОЛОГИ, НЕЙРОХІРУРГИ, ЛІКАРІ ЗАГАЛЬНОЇ ПРАКТИКИ, СІМЕЙНІ ЛІКАРІ
---
КАРДІОЛОГИ, СІМЕЙНІ ЛІКАРІ, РЕВМАТОЛОГИ, НЕВРОЛОГИ, ЕНДОКРИНОЛОГИ
---
СТОМАТОЛОГИ
---
ІНФЕКЦІОНІСТИ, СІМЕЙНІ ЛІКАРІ, ПЕДІАТРИ, ГАСТРОЕНТЕРОЛОГИ, ГЕПАТОЛОГИ
---
ТРАВМАТОЛОГИ
---
ОНКОЛОГИ, (ОНКО-ГЕМАТОЛОГИ, ХІМІОТЕРАПЕВТИ, МАМОЛОГИ, ОНКО-ХІРУРГИ)
---
ЕНДОКРИНОЛОГИ, СІМЕЙНІ ЛІКАРІ, ПЕДІАТРИ, КАРДІОЛОГИ ТА ІНШІ СПЕЦІАЛІСТИ
---
ПЕДІАТРИ ТА СІМЕЙНІ ЛІКАРІ
---
АНЕСТЕЗІОЛОГИ, ХІРУРГИ
"Pain. Joints. Spine." Том 11, №1, 2021
Acknowledgement to Reviewers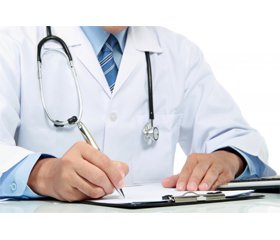 The Editors gratefully acknowledge the assistance of the following people, who reviewed manuscripts for "Pain. Joints. Spine" ("Bol', sustavy, pozvonočnik") in 2020. Their effort and time in reviewing articles have been essential to ensuring the high quality of our publications, and their help is greatly appreciated.
Bystrytska M.A. (Kyiv)
Bortkevych O.P. (Kyiv)
Gnylorybov A.M. (Kyiv)
Diedukh N.V. (Kyiv)
Dzhus M.B. (Kyiv)
Dubetska Н.S. (Kyiv)
Yehudina Ye.D. (Kyiv)
Zimba О.О. (Lviv)
Masik N.P. (Vinnytsia)
Nishkumay O.I. (Kyiv)
Puzanova O.H. (Kyiv)
Rekalov D.H. (Zaporizhzhia)
Shevchuk S.V. (Vinnytsia)
For the full article you need to subscribe to the magazine.
Similar articles

Authors: Lebets I.S.(1), Panko N.O.(2), Matvienko A.V.(1), Zaytseva E. N.(1), Shevchenko N.S.(1)
(1) — SI "Institute for Children and Adolescents Health Care of the NAMS of Ukraine"
(2) — V.Karazin Kharkiv National University
"Child`s Health" 2 (61) 2015
Categories: Pediatrics/Neonatology
Sections: Clinical researches


Authors:
Kordubailo I.A. - Institute of Gerontology named after D.F. Chebotarev NAMS of Ukraine, Kyiv, Ukraine; Leoshko I.V., Nishkumay O.I. - Bogomolets National Medical University, Kyiv, Ukraine; Lysak Z.V. - Alexander Hospital Kyiv, Kyiv, Ukraine


"Pain. Joints. Spine." 1 (21) 2016
Categories: Rheumatology, Traumatology and orthopedics
Sections: Medical forums


Authors:
Zazirnyi I.M. - Clinical hospital "Feofania", Kyiv, Ukraine; Kostrub O.O. - Institute of Traumatology and Orthopedics of National Academy of Medical Sciences of Ukraine, Kyiv, Ukraine


"Тrauma" Том 17, №1, 2016
Categories: Traumatology and orthopedics
Sections: Specialist manual

Authors:
Tetyana Vasylyeva(1), Alexander Zarebski(1), Pavlo Smyrnov(2), Ania Korobchuk(2), Mariia Liulchuk(3), Victoriia Zadorozhna(3), Oliver G. Pybus(1), Samuel R. Friedman(4) (1) — Department of Zoology, University of Oxford, Oxford, UK (2) — Alliance for Public Health, Kyiv, Ukraine (3) — L.V. Gromashevskyi Institute of Epidemiology and Infectious Diseases, Kyiv, Ukraine (4) — New York University, New York, USA


"Actual Infectology" Том 8, №5, 2020
Categories: Infectious diseases
Sections: Medical forums