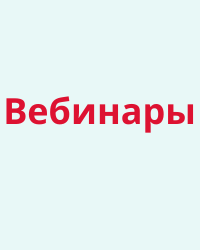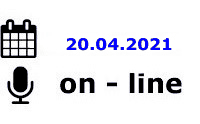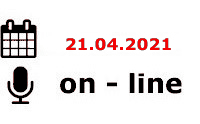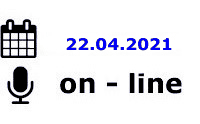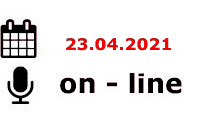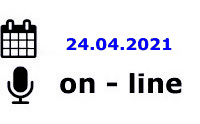 ---
СІМЕЙНІ ЛІКАРІ ТА ТЕРАПЕВТИ
---
НЕВРОЛОГИ, НЕЙРОХІРУРГИ, ЛІКАРІ ЗАГАЛЬНОЇ ПРАКТИКИ, СІМЕЙНІ ЛІКАРІ
---
КАРДІОЛОГИ, СІМЕЙНІ ЛІКАРІ, РЕВМАТОЛОГИ, НЕВРОЛОГИ, ЕНДОКРИНОЛОГИ
---
СТОМАТОЛОГИ
---
ІНФЕКЦІОНІСТИ, СІМЕЙНІ ЛІКАРІ, ПЕДІАТРИ, ГАСТРОЕНТЕРОЛОГИ, ГЕПАТОЛОГИ
---
ТРАВМАТОЛОГИ
---
ОНКОЛОГИ, (ОНКО-ГЕМАТОЛОГИ, ХІМІОТЕРАПЕВТИ, МАМОЛОГИ, ОНКО-ХІРУРГИ)
---
ЕНДОКРИНОЛОГИ, СІМЕЙНІ ЛІКАРІ, ПЕДІАТРИ, КАРДІОЛОГИ ТА ІНШІ СПЕЦІАЛІСТИ
---
ПЕДІАТРИ ТА СІМЕЙНІ ЛІКАРІ
---
АНЕСТЕЗІОЛОГИ, ХІРУРГИ
"Hypertension" Том 14, №1, 2021
Артеріальна гіпертензія під час вагітності пов'язана з когнітивними порушеннями у старшому віці: словесне навчання та робоча пам'ять погіршуються через 15 років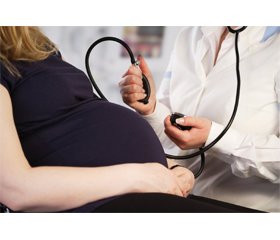 Reference: Adank M. et al. Hypertensive disorders
of pregnancy and cognitive impairment: A prospective
cohort study. Neurology. 2020.
DOI: 10.1212/WNL.0000000000011363
Проспективне дослідження продемонструвало, що в жінок, у яких артеріальна гіпертензія розвинулась під час вагітності, частіше виникали когнітивні порушення через 15 років. «Порівняно з жінками з нормальним рівнем артеріального тиску під час вагітності в жінок, у яких розвинулась гестаційна гіпертензія або прееклампсія, виявилися гірші показники при негайному та відстроченому повторному тестуванні в середньому через 14,7 року», — повідомили доктор медичних наук Марія Аданк із Медичного центру університету імені Еразма в Роттердамі (Нідерланди) та її колеги в журналі «Неврологія ...
For the full article you need to subscribe to the magazine.
Similar articles

Authors: Renata Cífková (1, 2), Mark R. Johnson (3), Thomas Kahan (4), Jana Brguljan (5), Bryan Williams (6), Antonio Coca (7), Athanasios Manolis (8), Costas Thomopoulos (9), Claudio Borghi (10), Costas Tsioufis (11), Gianfranco Parati (12, 13), Isabella Sudano (14), Richard J. McManus (15), Bert-Jan H. van den Born (16), Vera Regitz-Zagrosek (17), and Giovanni de Simone (18)
1) Center for Cardiovascular Prevention, Charles University in Prague, First Faculty of Medicine and Thomayer Hospital, Prague 4, Czech Republic;
2) Department of Medicine II, Charles University in Prague, First Faculty of Medicine, Prague, Czech Republic;
3) Institute of Reproductive and Developmental Biology, Imperial College School of Medicine, Chelsea and Westminster Hospital, London, UK;
4) Division of Cardiovascular Medicine, Department of Clinical Sciences, Karolinska Institutet, Danderyd Hospital, Stockholm, Sweden;
5) Division of Internal Medicine, Department of Hypertension, Medical Faculty, University Medical Centre Ljubljana, Ljubljana, Slovenia;
6) UCL Institute of Cardiovascular Sciences, University College London, London, UK;
7) Hypertension and Vascular Risk Unit, Department of Internal Medicine, Hospital Clinic, University of Barcelona, Barcelona, Spain;
8) Department of Cardiology, Asklepeion General Hospital, Athens, Greece;
9) Department of Cardiology, Helena Venizelou General & Maternal Hospital, Athens, Greece;
10) Department of Medical and Surgical Sciences, University of Bologna, Bologna, Italy;
11) First Cardiology Clinic, Medical School, National and Kapodistrian University of Athens, Hippokration Hospital, Athens, Greece;
12) Department of Medicine and Surgery, University of Milano-Bicocca, Milan, Italy;
13) Cardiology Unit, Department of Cardiovascular, Neural and Metabolic Sciences, Istituto Auxologico Italiano, IRCCS, S. Luca Hospital, Milan, Italy;
14) Department of Cardiology, University Heart Center Zurich, University Hospital and University of Zurich, Zurich, Switzerland;
15) Nuffield Department of Primary Care Health Sciences, University of Oxford, Oxford, UK;
16) Departments of Internal and Vascular Medicine, Department of Public Health, Amsterdam University Medical Centre, Amsterdam, The Netherlands;
17) Berlin Institute for Gender in Medicine and CCR, Charité University Medicine Berlin, and DZHK, Partner Site Berlin, Germany;
18) Department of Advanced Biomedical Sciences, Hypertension Research Center, Federico II University, Naples, Italy
"Hypertension" Том 13, №4, 2020
Categories: Cardiology
Sections: Specialist manual

Authors:
Мішел А. Вільямс, Кафедра епідеміології, Вашингтонський університет, Сіетл, штат Вашингтон, США; Роберт Міттендорф Відділення акушерства та гінекології, Стаціонарне відділення Чиказького госпіталю, МС-2050, Чиказький університет, Чикаго, штат Іллінойс, США
"News of medicine and pharmacy" Акушерство, гинекология, репродуктология (296) 2009 (тематический номер)

Authors: Артьоменко В.В., Берлінська Л.І.
Одеський національний медичний університет, м. Одеса, Україна
"Kidneys" Том 7, №2, 2018
Categories: Nephrology
Sections: Specialist manual


Authors:
Thomas Unger a, Claudio Borghi b, Fadi Charchar c, d, e, Nadia A. Khan f, g, Neil R. Poulter h, Dorairaj Prabhakaran i, j, k, Agustin Ramirez l, Markus Schlaich m, n, George S. Stergiou o, Maciej Tomaszewski p, q, Richard D. Wainford r, s, t, Bryan Williams u, Aletta E. Schutte v, w a – CARIM — School for Cardiovascular Diseases, Maastricht University, Maastricht, The Netherlands b – Department of Medical and Surgical Sciences, University of Bologna, Bologna, Italy c – Federation University Australia, School of Health and Life Sciences, Ballarat d – Department of Physiology, University of Melbourne, Melbourne, Australia e – Department of Cardiovascular Sciences, University of Leicester, Leicester, UK f – University of British Columbia g – Center for Health Evaluation and Outcomes Sciences, Vancouver, Canada h – Imperial Clinical Trials Unit, Imperial College London, UK i – Public Health Foundation of India j – Centre for Chronic Disease Control, New Delhi, India k – London School of Hygiene and Tropical Medicine, UK l – Hypertension and Metabolic Unit, University Hospital, Favaloro Foundation, Buenos Aires, Argentina m – Dobney Hypertension Centre, School of Medicine, Royal Perth Hospital Unit, University of Western Australia, Perth n – Neurovascular Hypertension & Kidney Disease Laboratory, Baker Heart and Diabetes Institute, Melbourne, Victoria, Australia o – Hypertension Center STRIDE-7, School of Medicine, Third Department of Medicine, Sotiria Hospital, National and Kapodistrian University of Athens, Athens, Greece p – Division of Cardiovascular Sciences, Faculty of Medicine, Biology and Health, University of Manchester q – Division of Medicine and Manchester Academic Health Science Centre, Manchester University NHS Foundation Trust Manchester, Manchester, UK r – Department of Pharmacology and Experimental Therapeutics, Boston University School of Medicine, Boston s – The Whitaker Cardiovascular Institute, Boston University t – Department of Health Sciences, Boston University Sargent College, Boston, Massachusetts, USA u – University College London, NHR University College London, Hospitals Biomedical Research Centre, London, UK v – Faculty of Medicine, University of New South Wales, The George Institute for Global Health, Sydney, Australia w – Hypertension in Africa Research Team, South African MRC Unit for Hypertension and Cardiovascular Disease, North-West University, Potchefstroom, South Africa


"Hypertension" Том 13, №3, 2020
Categories: Cardiology
Sections: Manuals