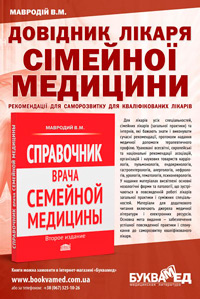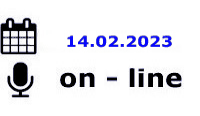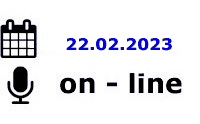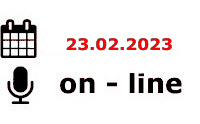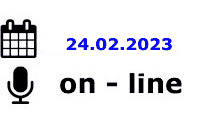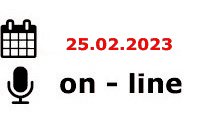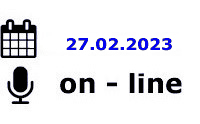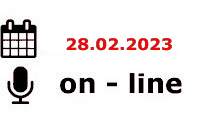 ---
СІМЕЙНІ ЛІКАРІ ТА ТЕРАПЕВТИ
день перший
день другий
---
АКУШЕРИ ГІНЕКОЛОГИ
---
КАРДІОЛОГИ, СІМЕЙНІ ЛІКАРІ, РЕВМАТОЛОГИ, НЕВРОЛОГИ, ЕНДОКРИНОЛОГИ
---
СТОМАТОЛОГИ
---
ІНФЕКЦІОНІСТИ, СІМЕЙНІ ЛІКАРІ, ПЕДІАТРИ, ГАСТРОЕНТЕРОЛОГИ, ГЕПАТОЛОГИ
день перший
день другий
---
ТРАВМАТОЛОГИ
---
ОНКОЛОГИ, (ОНКО-ГЕМАТОЛОГИ, ХІМІОТЕРАПЕВТИ, МАМОЛОГИ, ОНКО-ХІРУРГИ)
---
ЕНДОКРИНОЛОГИ, СІМЕЙНІ ЛІКАРІ, ПЕДІАТРИ, КАРДІОЛОГИ ТА ІНШІ СПЕЦІАЛІСТИ
---
ПЕДІАТРИ ТА СІМЕЙНІ ЛІКАРІ
---
АНЕСТЕЗІОЛОГИ, ХІРУРГИ
"Child`s Health" Том 16, №2, 2021
The state of intestinal microbiocenosis in children with Helicobacter pylori-associated duodenal ulcer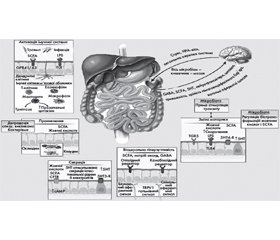 Summary
Актуальність. Виразкова хвороба дванадцятипалої кишки (ВХДПК) у дітей становить серйозну проблему клінічної медицини. На сьогодні основною причиною виникнення ВХДПК вважається інфікування слизової оболонки H. pylori. Дані наукової літератури про кількісні і якісні зміни мікрофлори кишечника різняться між собою. Мета: проаналізувати стан мікробіоценозу кишечника в дітей, хворих на хелікобактер­асоційовану виразку дванадцятипалої кишки. Матеріали та методи. Проведено комплексне клінічне й інструментально-лабораторне обстеження 90 дітей віком 7–18 років, хворих на ВХДПК, асоційовану з H. pylori. Використовувався класичний метод посіву фекалій. Результати. Cеред дітей із ВХДПК інфіковані Н. pylori 90 зі 110 хворих, що становить 81,8 %. У хворих на ВХДПК, асоційовану з Н. pylori, суттєво знижується виявлення біфідобактерій, лактобактерій, ентеробактерій роду Pantotea на фоні підвищення умовно-патогенних анаеробних бактерій роду Clostridium, P. niger, факультативних анаеробних й аеробних ентеротоксигенних та ентеропатогенних ешерихій й умовно-патогенних протеїв і стафілококів. Найбільш часто виявляються відхилення в бік зростання дріжджоподібних грибів роду Candida. Висновки. Поширеність H. pylori у дітей із ВХДПК становить 81,8 %. У більшості дітей із цією патологією реєструються різноманітні порушення кишкової мікрофлори, які можуть ускладнювати перебіг захворювання, посилювати хронізацію процесу, знижувати ефективність антигелікобактерної терапії.
Background. Duodenal ulcer (DU) in children is a serious problem in clinical medicine. At present, the main cause of DU is considered to be infection of the mucous membrane with H.pylori. Data from the scientific literature on quantitative and qualitative changes in the intestinal microflora differ. The purpose was to analyze the state of intestinal microbiocenosis in children with Helicobacter pylori-associated duodenal ulcer. Materials and methods. A comprehensive clinical and instrumental-laboratory examination of 90 children aged 7–18 years with DU associated with H.pylori was conducted. The classical method of seeding faeces was used. Results. Among children with DU, 90 out of 110 patients were infected with H.pylori, which is 81.8 %. In patients with DU associated with H.pylori, the detection of bifidobacteria, lactobacilli, enterobacteria of the genus Pantoea is significantly reduced against the background of increased opportunistic anaerobic bacteria of the genus Clostridium, P.niger, facultative anaerobic and aerobic enterotoxigenic and enteropathogenic escherichia and opportunistic proteas and staphylococci. The most common deviations are those towards growth of yeast-like fungi of the genus Candida. Conclusions. The prevalence of H.pylori in children with DU is 81.8 %. In most children with this pathology, various disorders of the intestinal microflora are registered, which can complicate the course, aggravate the chronicity of the process, reduce the effectiveness of antihelicobacter therapy.
Keywords
діти; виразкова хвороба; Helicobacter pylori; мікробіоценоз
children; peptic ulcer disease; Helicobacter pylori; microbiocenosis
For the full article you need to subscribe to the magazine.
Bibliography
1. Ихсанов С.Д., Сергиенко Д.Ф. Язвенная болезнь у детей: современный взгляд на проблему. Современные проблемы науки и образования. 2017. URL: http://www.science-education.ru/ru/article/view?id=26286 (дата звернення: 17.12.2020).
2. Бєлоусова О.Ю., Павленко Н.В., Волошин К.В. та ін. Сучасні проблеми лікування хелікобактер-асоційованих захворювань у дітей: можливості ад'ювантної терапії. Здоров'я дитини. 2017. 12(1). 239-248.
3. Kuna L., Jakab J., Smolic R. et al. Peptic Ulcer Disease: A Brief Review of Conventional Therapy and Herbal Treatment Options. J. Clin. Med. 2019. 8(2). 179. doi: 10.3390/jcm8020179.
4. UEG Week 2018 Poster Presentations. United European Gastroenterol. J. 2018. 6(8). 135-747. doi: 10.1177/2050640618792819.
5. Gold B.D., Gilger M.A., Czinn S.J. New Diagnostic Strategies for Detection of Helicobacter pylori Infection in Pediatric Patients. Gastroenterol. Hepatol. 2014. 10(12). 1-19.
6. Kienesberger S., Perez-Perez G., Olivares A.Z. et al. When is Helicobacter pylori acquired in populations in developing countries? A birth-cohort study in Bangladeshi children. Gut Microbes. 2018. 9(3). 252-263. doi: 10.1080/19490976.2017.1421887.
7. Rothenbacher D., Inceoglu J., Bode G., Brenner H. Acquisition of Helicobacter pylori infection in a high-risk population occurs within the first 2 years of life. J. Pediatr. 2000. 136(6). 744-748. doi: 10.3164/jcbn.19-47.
8. Okuda M., Miyashiro E., Booka M., Tsuji T., Nakazawa T. Helicobacter pylori colonization in the first 3 years of life in Japanese children. Helicobacter. 2007 Aug. 12(4). 324-327. doi: 10.1111/j.1523-5378.2007.00510.x.
9. Shin A., Preidis G.A., Shulman R., Kashyap P.C. The Gut Microbiome in Adult and Pediatric Functional Gastrointestinal Disorders. Clinical Gastroenterology and Hepatology. 2019. 17(20). 256-274. doi: 10.1016/j.cgh.2018.08.054Get rights and content.
10. Fujimura K.E., Sitarik A.R., Havstad S. et al. Neonatal gut microbiota associates with childhood multisensitized atopy and T cell differentiation. Nat. Med. 2016. 22(10). 1187-1191. doi: 10.1038/nm.4176.
11. Human Microbiome Project Consortium (2012a). A framework for human microbiome research. Nature. 2012. 486(7402). 215-221.
12. Human Microbiome Project Consortium. Structure, function and diversity of the healthy human microbiome. Nature. 2012. 486(7402). 207-202.
13.Yatsunenko T., Rey F.E., Manary M.J. et al. Human gut microbiome viewed across age and geography. Nature. 2012. 486(7402). 222-227.
14. The Integrative HMP (iHMP) Research Network Consortium. Nature. 2019. 569. 641-648.
15. Lloyd-Price J., Arze C., Huttenhower C. Multi-omics of the gut microbial ecosystem in inflammatory bowel diseases. Nature. 2019. 569. 655-662. doi: 10.1038/s41586-019-1237-9.
16. Huttenhower C., Gevers D., Knight R. The Human Microbiome Project (HMP) Consortium. Structure, function and diversity of the healthy human microbiome. Nature. 2012. 486. 207-214. doi: 10.1038/nature11234.
17. Frost F., Kacprowski T., Rühlemann M. et al. Helicobacter pylori infection associates with fecal microbiota composition and diversity. Sci. Rep. 2019. 9. 20100. doi: 10.1038/s41598-019-56631-4.
18. Faten A.S., Alsulaimany, Zuhier A.A. et al. Prevalence of Helicobacter pylori Infection and Diagnostic Methods in the Middle East and North Africa Region. Medicina (Kaunas). 2020 Apr. 56(4). 169. doi: 10.3390/medicina56040169.
19. Schulz C., Schütte K., Koch N. et al. The active bacterial assemblages of the upper GI tract in individuals with and without Helicobacter infection. Gut. 2018. 67(2). 216-225. doi: 10.1136/gutjnl-2016-312904.
20. Heimesaat M.M., Fischer A., Plickert R. et al. Helicobacter pylori induced gastric immunopathology is associated with distinct microbiota changes in the large intestines of long-term infected Mongolian gerbils. PLoS One. 2014. 9(6). e100362.
21. Yap T.W., Gan H.M., Lee Y.P. et al. Helicobacter pylori Eradication Causes Perturbation of the Human Gut Microbiome in Young Adults. PLoS One. 2016. 11(3). e0151893. doi: 10.1371/journal.pone.0151893.
22. Волянський Ю.Л., Мироненко Л.Г., Калініченко С.В. Стандартизація приготування мікробних суспензій: інформаційний лист № 163. Київ: МОЗ України: Укрмедпатентінформ, 2006.
23. Гріднєв О.Є., Губська О.Ю. Роль кишкової мікрофлори у підтриманні здоров'я або формуванні певних захворювань та трансплантація фекальної мікробіоти як перспективний метод корекції серйозних патологічних станів. Гастроентерологія. Гепатологія. Колопроктологія. 2019. 4(54). 15-17.
24. Clair V.O., Emeran V., Mayer A. The Gut-Brain Axis and the Microbiome: Mechanisms and Clinical Implications. Clinical Gastroenterology and Hepatology. 2019. 17(2). 322-332. doi: 10.1016/j.cgh.2018.10.002.
25. Friedrich M.J. Genomes of microbes inhabiting the body offer clues to human health and disease. JAMA. 2013. 309(14). 1447-1449. doi: 10.1001/jama.2013.2824.
26. Quigley E.M.M. Prebiotics and Probiotics in Digestive Health. Clinical Gastroenterology and Hepatology. 2019. 17(2). 333-344. doi: 10.1016/j.cgh.2018.09.028.
27. Jeong S.J., Lee K.H., Kim J.H. et al. Efficacy and Gut Dysbiosis of Gentamicin-Intercalated Smectite as a New Therapeutic Agent against Helicobacter pylori in a Mouse Model. Antibiotics. 2020. 9(8). 502. https://doi.org/10.3390/antibiotics9080502.