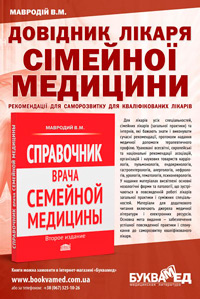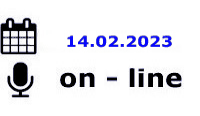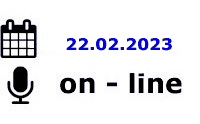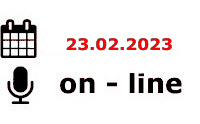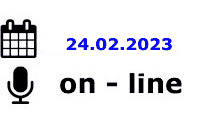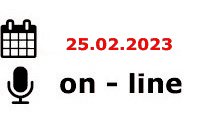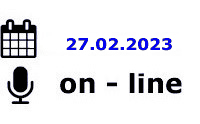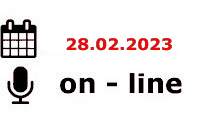 ---
СІМЕЙНІ ЛІКАРІ ТА ТЕРАПЕВТИ
день перший
день другий
---
АКУШЕРИ ГІНЕКОЛОГИ
---
КАРДІОЛОГИ, СІМЕЙНІ ЛІКАРІ, РЕВМАТОЛОГИ, НЕВРОЛОГИ, ЕНДОКРИНОЛОГИ
---
СТОМАТОЛОГИ
---
ІНФЕКЦІОНІСТИ, СІМЕЙНІ ЛІКАРІ, ПЕДІАТРИ, ГАСТРОЕНТЕРОЛОГИ, ГЕПАТОЛОГИ
день перший
день другий
---
ТРАВМАТОЛОГИ
---
ОНКОЛОГИ, (ОНКО-ГЕМАТОЛОГИ, ХІМІОТЕРАПЕВТИ, МАМОЛОГИ, ОНКО-ХІРУРГИ)
---
ЕНДОКРИНОЛОГИ, СІМЕЙНІ ЛІКАРІ, ПЕДІАТРИ, КАРДІОЛОГИ ТА ІНШІ СПЕЦІАЛІСТИ
---
ПЕДІАТРИ ТА СІМЕЙНІ ЛІКАРІ
---
АНЕСТЕЗІОЛОГИ, ХІРУРГИ
"Child`s Health" Том 16, №2, 2021
Effects of the hammock method on preterm newborns: systematic review and meta-analysis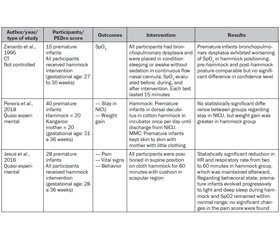 Authors:

Amanda Gomes de Sousa(1, 2), Etiene Farah Teixeira Carvalho(1), João Marcos Feliciano de Souza(1), Juliana Fernandes Barreto Mendonça(3), Cristiane Aparecida Moran(4), Évelim Leal de Freitas Dantas Gomes(1, 5, 6) (1) — FABIC/Physio Cursos SP, São Paulo Sp, Brasil (2) — Hospital Geral do Grajaú, Brasil (3) — University of Canberra, ACT, Australia (4) — Universidade Federal de Santa Catarina, Araranguá, Brasil (5) — Universidade Nove de julho, São Paulo Sp, Brasil (6) — Universidade Ibirapuera, São Paulo Sp, Brasil



Categories:

Pediatrics/Neonatology



Sections:

Specialist manual
Summary
Низка різноманітних чинників служать причиною недоношеності, що, у свою чергу, призводить до розвитку респіраторних, серцевих, метаболічних порушень, а також до рухової дисфункції у зв'язку з незрілістю органів. Належне позиціонування недоношеної дитини є високоефективним нефармакологічним компонентом у догляді за такими дітьми. Застосування гамака ґрунтується на синактивній теорії і, вважається, сприяє поліпшенню фізіологічних показників, поведінкової організації та координації рухів. Мета цього систематичного огляду й метааналізу — оцінити вплив застосування гамака на життєві показники, біль/стрес, поведінку в недоношених немовлят. Були вивчені клінічні дослідження, в яких порівнювали ефективність гамака й інших методів у недоношених дітей. Цей огляд був проведений згідно з настановами PRISMA й включав статті лише про клінічні та квазіекспериментальні дослідження, проведені в умовах відділень реанімації для новонароджених з участю недоношених немовлят, у догляді за якими застосовували гамак як основний метод. За даними 8 статей був проведений якісний аналіз і за чотирма з них — метааналіз. Було доведено, що застосування гамака є доцільним і багатообіцяючим методом для зменшення болю/стресу, а також для поліпшення поведінкового статусу в недоношених немовлят.
Premature birth is caused by a diversity of factors and leads to respiratory, heart, motor, and metabolic disorders due to the immaturity of body organs. The proper positioning of a premature newborn is a highly beneficial non-pharmacological intervention. The hammock method is based on synactive theory and leads to improvements in physiological variables, behavioral organization, and the harmonization of movements. The aim of the present systematic review and meta-analysis was to evaluate the effects of the hammock method on vital signs, pain/stress, and behavioral state of preterm newborns. A search was performed for clinical trials that compared the hammock method to other techniques in preterm newborns. This review was conducted following the PRISMA guidelines and only included articles reporting clinical and quasi-experimental trials conducted in the neonatal intensive care unit with preterm newborns using the Hammock method as the main intervention. Eight articles composed the qualitative analysis and four of these articles composed the meta-analysis. The hammock method proved to be viable and promising for the reduction in pain/stress as well as improvements in the behavioral state of preterm newborns.
Keywords
недоношені немовлята; відділення реанімації для новонароджених; терапевтичне позиціонування; огляд
premature newborn; neonatal intensive care unit; therapeutic position; review
For the full article you need to subscribe to the magazine.
Bibliography
Machado L.C., Passini Júnior R., Rosa I.R.M. Prematuridade tardia: uma revisão sistemática. Jornal de Pediatria. 2014. 90(3). 221-231. doi: 10.1016/j.jped.2013.08.012.
Queiroz C.M.B., Santos-de-Araujo A.D., Silva L.M.F. et al. Repercussões no neonato da utilização de redes de descanso e posição prono. Ver. Investig, Biomed, São Luis. 2017. 9(2).159-167. doi: 10.24863/rib.v9i2.12.
Keller A., Arbel N., Merlob P., Davidson S. Neurobehavioral and autonomic effects of hammock positioning in infants with very low birth weight. Pediatr. Phys. Ther. 2003. 15(1). 3-7. doi: 10.1097/01.PEP.0000049507.48347.26.
Gomes E.L.F.D., Santos C.M.D., Santos A.D.C.S. et al. Autonomic responses of premature newborns to body position and environmental noise in the neonatal intensive care unit. Rev. Bras. Ter. Intensiva. 2019. 31(3). 296-302. Published 2019 Oct 14. doi: 10.5935/0103-507X.20190054.
Toso B.R.G.O., Viera C.S., Valter J.M., Delatore S., Barreto G.M.S. Validation of newborn positioning protocol in Intensive Care Unit. Rev. Bras. Enferm. 2015. 68(6). 835-41. doi: http://dx.doi.org/10.1590/0034-7167.2015680621i.
Ribas C.G., Andreazza M.G., Neves V.C., Valderramas S. Effectiveness of Hammock Positioning in Reducing Pain and Improving Sleep-Wakefulness State in Preterm Infants. Respir. Care. 2019. 64(4). 384-389. doi: 10.4187/respcare.06265.
Bottos M., Pettenazzo A., Giancola G., Stefani D., Pettena G., Viscolani B., Rubaltelli F.F. The effect of a "containing" position in a hammock versus the supine position on the cutaneous oxygen level in premature and term babies. Early Human Development. 1985. 11(3–4). 265-273. doi: 10.1016/0378-3782 (85) 90080-5.
Costa K.S.F., Beleza L.O., Souza L.M., Ribeiro L.M. Hammock position and nesting: comparison of physiological and behavioral effects in preterm infants. Rev. Gaúcha Enferm. 2016. 37. 62554. http://dx.doi.org/10.1590/1983-1447.2016
Costa K.S.F., Fernandes D.S., Paula R.A.P., Guarda L.E.D.A., Dare M.F., Castral T.C. et al. Hammock and nesting in preterm infants: randomized controlled trial. Rev. Bras. Enferm. 2019. 72(3). 96-102. doi.org/10.1590/0034-7167-2018-0099.
Zanardo V., Trevisanuto D., Dani C., Bottos M., Guglielmi A., Cantarutti F. Oxygen saturation in premature neonates with bronchopulmonary dysplasia in a hammock. Biol. Neonate. 1995. 67(1). 54-58. doi: 10.1159/000244143.
Pereira A.S., Fonseca Filho G.G., Holanda N.O.S., Vieira D.E.C., Moran CA. The Hammock as a Therapeutic Alternative at The Neonatal Intensive Care Unit. Man. Ther. Posturology Rehabil. 2018. 16. 637. doi.org/10.17784/mtprehabjournal.2018.16.637.
Jesus V.R., Oliveira P.M.N., Azevedo V.M.G.O. Effects of hammock positioning in behavioral status, vital signs, and pain in preterms: a case series study. Braz. J. Phys. Ther. 2018. 22(4). 304-309. doi: 10.1016/j.bjpt.2018.03.002.
Cong X., Wu J., Vittner D. et al. The impact of cumulative pain/stress on neurobehavioral development of preterm infants in the NICU. Early Hum. Dev. 2017. 108. 9-16. doi: 10.1016/j.earlhumdev.2017.03.003.
Gorzilio D.M. et al. Neurobehavioral development prior to term-age of preterm infants and acute stressful events during neonatal hospitalization. Early Hum. Dev. 2015. http://dx.doi.org/10.1016/j.earlhumdev.2015.09.003
Walker S.M. Neonatal pain. Paediatr. Anaesth. 2014. 24(1). 39-48. doi: 10.1111/pan.12293.
Vinall J., Grunau R.E. Impact of repeated procedural pain-related stress in infants born very preterm. Pediatr. Res. 2014. 75(5). 584-587. doi: 10.1038/pr.2014.16.
Novak C.M., Ozen M., Burd I. Perinatal Brain Injury: Mechanisms, Prevention, and Outcomes. Clin. Perinatol. 2018. 45(2). 357-375. doi: 10.1016/j.clp.2018.01.015.
Monterosso L., Kristjanson L., Cole J. Neuromotor development and the physiologic effects of positioning in very low birth weight infants. J. Obstet. Gynecol. Neonatal. Nurs. 2002. 31. 138-46. https://doi.org/10.1111/j.1552-6909.2002. tb00033.x
Als H. Toward a synactive theory of development: promise for the assessment of infant individuality. Infant Ment. Health J. 1982. 3. 229-43. https://doi.org/10.1002/1097-0355(198224)3:4 %3C229::AIDIMHJ2280030405 %3E3.0.CO;2-H
Altimier L., Phillips R. Neuroprotective Care of Extremely Preterm Infants in the First 72 Hours After Birth. Crit Care Nurs Clin North Am. 2018. 30(4). 563-583. doi: 10.1016/j.cnc.2018.07.010.
Silva P.S., Pereira A.P., Matos M.R., Teodoro E.C. Bed positioning and oxygen saturation in preterm infants. Fisioter. Bra. 2010. 11. 387-91. http://dx.doi.org/10.33233/fb.v11i5.1427