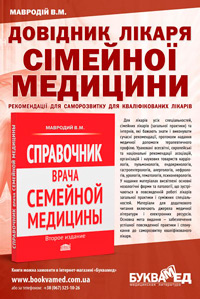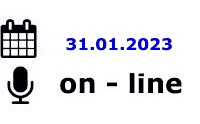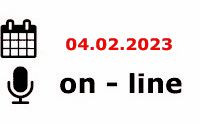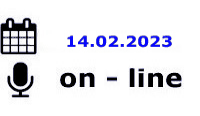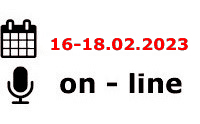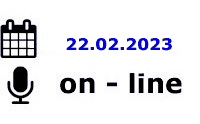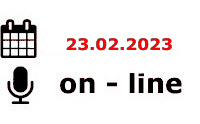 ---
СІМЕЙНІ ЛІКАРІ ТА ТЕРАПЕВТИ
день перший
день другий
---
АКУШЕРИ ГІНЕКОЛОГИ
---
КАРДІОЛОГИ, СІМЕЙНІ ЛІКАРІ, РЕВМАТОЛОГИ, НЕВРОЛОГИ, ЕНДОКРИНОЛОГИ
---
СТОМАТОЛОГИ
---
ІНФЕКЦІОНІСТИ, СІМЕЙНІ ЛІКАРІ, ПЕДІАТРИ, ГАСТРОЕНТЕРОЛОГИ, ГЕПАТОЛОГИ
день перший
день другий
---
ТРАВМАТОЛОГИ
---
ОНКОЛОГИ, (ОНКО-ГЕМАТОЛОГИ, ХІМІОТЕРАПЕВТИ, МАМОЛОГИ, ОНКО-ХІРУРГИ)
---
ЕНДОКРИНОЛОГИ, СІМЕЙНІ ЛІКАРІ, ПЕДІАТРИ, КАРДІОЛОГИ ТА ІНШІ СПЕЦІАЛІСТИ
---
ПЕДІАТРИ ТА СІМЕЙНІ ЛІКАРІ
---
АНЕСТЕЗІОЛОГИ, ХІРУРГИ
"Child`s Health" Том 16, №3, 2021
Examination of parents refusing administration of childhood vaccinations: Turkey example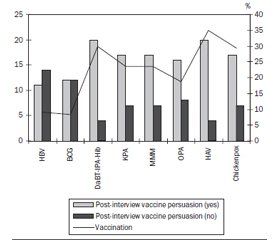 Authors:

Caner Baysan(1), Seher Palanbek Yavaş(2), Mehmet Uğur Karabat(3) (1) — Ankara University, Faculty of Medicine, Department of Public Health, Ankara, Turkey (2) — Istanbul University, Faculty of Medicine, Department of Public Health, İstanbul, Turkey (3) — Batman Provincial Health Directorate, Batman, Turkey



Categories:

Pediatrics/Neonatology



Sections:

Clinical researches
Summary
Актуальність. Вакцинація є важливою медичною послугою, що знижує захворюваність і смертність від інфекційних захворювань. Метою нашого дослідження було вивчення рівня обізнаності, ставлення, усвідомлення ризику батьками при відмові від вакцинації та статусу вакцинації їх дітей у провінції Туреччини з низьким соціально-економічним рівнем. Матеріали та методи. До перехресного дослідження ввійшли 105 батьків (частка участі — 80,2 %), які відмовилися від вакцинації. Результати. Найбільш часто батьки відмовлялися від вакцини DaBT-IPA-Hib (90,5 %), а найменш часто — від вакцини БЦЖ (58,1 %). Було виявлено, що ті, хто вважав, що вакцини не мають користі (р = 0,003), сумнівався в умісті вакцини (р = 0,001), не хотів вакцинації через свої релігійні переконання (р = 0,006) і вірив у природний імунітет (р = 0,002), були менш обізнані щодо вакцинації своїх дітей на статистично значущому рівні, ніж інша група. З огляду на частоту вакцинації, у необхідності якої вони переконані, вакцина проти гепатиту А має найвищий показник (35,0 %, n = 7), а вакцина БЦЖ — найнижчий (8,3 %, n = 1). Висновки. При оцінці причин відмови від вакцинації та переконання було виявлено, що основним джерелом інформації є надання медичними працівниками наукових доказів за допомогою різних методів комунікації (соціальні мережі тощо).
Background. Vaccination is an important health service that reduces the morbidity and mortality of infectious diseases. In our study, it was aimed to examine the knowledge, attitude, risk perception of parents about vaccine refusal, and the vaccination status of their children in a province of Turkey with a low socioeconomic level. Materials and methods. In the study designed in a cross-sectional type, 105 parents (participation rate: 80.2 %) who rejected the vaccine were reached. Results. The most refused vaccine by the parents is DaBT-İPA-Hib (90.5 %) and the least rejected vaccine is BCG (58.1 %). It was determined that who thought vaccines have no benefits (p = 0.003), those who were doubtful about the content of the vaccine (p = 0.001), those who did not want the vaccine due to their religious beliefs (p = 0.006), and those who believed in natural immunity (p = 0.002) were less convinced about vaccinating their children at a statistically significant level than the other group. The vaccine with the highest rate is HAV (35.0 %, n = 7), and the vaccine with the lowest rate is BCG (8.3 %, n = 1) in terms of the rate of vaccination that they declare to be convinced to have it. Conclusions. When evaluated on the causes of vaccine refusal and persuasion, the primary source of information is provided by health workers with scientific evidence through different communication methods (social media, etc.) should be reached.
Keywords
календар щеплень; відмова від вакцинації; батьки; діти; переконання
immunization schedule; vaccine refusal; parents; children; persuasion
For the full article you need to subscribe to the magazine.
Bibliography
1. Facciolà A., Visalli G., Orlando A. et al. Vaccine hesitancy: An overview on parents' opinions about vaccination and possible reasons of vaccine refusal. J. Public Health Res. 2019 Mar 11. 8(1). 1436. doi: 10.4081/jphr.2019.1436.
2. Glanz J.M., Newcomer S.R., Narwaney K.J. et al. A population-based cohort study of undervaccination in 8 managed care organizations across the United States. JAMA Pediatr. 2013. 167(3). 274-81. doi: 10.1001/jamapediatrics.2013.502.
3. Eskiocak M., Marangoz B. Status of Immunization Services in Turkey 2019. (Türkiye' de Bağışıklama Hizmetlerinin Durumu). [Internet]. Available from: https://www.ttb.org.tr/kutuphane/turkiyede_bagisiklama.pdf. Accesed 5 February 2021.
4. United Nations International Children's Emergency Fund (UNICEF). Research Knowledge, Attitudes and Practices in Relation to Immunization of Children In Serbia 2018. [Internet]. Available from: https://www.unicef.org/serbia/en/reports/knowledge-attitudes-and-practices. Accesed 5 February 2021.
5. Naafs M.A.B. Herd Immunity: A Realistic Target? Biomed. J. Sci Tech. Res. 2018. 9(2). 1-5. doi: 10.26717/BJSTR.2018.09.001779.
6. Kanra G., Tezcan S., Badur S. et al. Hepatitis A seroprevalence in a random sample of the Turkish population by simultaneous EPI cluster and comparison with surveys in Turkey. Turk. J. Pediatr. 2002. 44(3). 204-10. PMID: 12405430.
7. Kanra G., Tezcan S., Badur S. et al. Hepatitis B and measles seroprevalence among Turkish children. Turk. J. Pediatr. 2005. 47(2). 105-10. PMID: 16052847.
8. Soysal A. Anti-Vaccine (Aşı Karşıtlığı). Madde, Diyalektik ve Toplum. 2018. 3. 263-71. [Internet]. Available from: http://bilimveaydinlanma.org/content/images/pdf/mdt/mdtc1s3/asi-karsitligi.pdf. Accesed 5 February 2021.
9. Larson H.J., Jarrett C., Schulz W.S. et al. Measuring vaccine hesitancy: The development of a survey tool. Vaccine. 2015. 33(34). 4165-75. doi: 10.1016/j.vaccine.2015.04.037.
10. Badur S. Anti-Vaccine Groups and Unfair Accusations Against Vaccines. ANKEM Journal. 2011. 25(Ek 2). 82-6. Available from: https://www.ankemdernegi.org.tr/ANKEMJOURNALPDF/ANKEM_25_Ek2_82_86.pdf.
11. Sarp Üner, Kezban Çelik ST. Çocuk Aşılarında Artan Kararsızlık: Nedenleri Farklı Aktörlerin Deneyiminden Anlamak. Ankara: Hipokrat Press. 2020. 30-122.
12. Aker A.A.Vaccine Refusal. Community And Physician. 2018. 33(3). 175-86.
13. McKee C., Bohannon K. Exploring the reasons behind parental refusal of vaccines. J. Pediatr. Pharmacol. Ther. 2018. 21(2). 104-9. doi: 10.5863/1551-6776-21.2.104.
14. Topçu S., Almış H., Başkan S. et al. Evaluation of Childhood Vaccine Refusal and Hesitancy Intentions in Turkey: Correspondence. Indian J. Pediatr. 2019. 86(3). 38-43. doi: 10.1007/s12098-018-2772-3.
15. Çıklar S., Güner P.D. Knowledge,Behavior and Attitude of Mother's about Childhood Immunization and Reasons of Vaccination Rejection and Hesitancy: A Study of Mixt Methodology. Ankara Med. J. 2020. 20(1). 180-95. doi: 10.5505/amj.2020.80148.
16. Dáňová J., Šálek J., Kocourková A., Čelko A.M. Factors Associated With Parental Refusal Of Routine Vaccination in The Czech Republic. Cent. Eur. J. Public Health. 2015. 23(4). 321-3. doi: 10.21101/cejph.a4395.
17. Cataldi J.R., Dempsey A.F., Leary S.T.O. Measles , the media , and MMR : Impact of the 2014 — 15 measles outbreak. Vaccine. 2016. 34(50). 6375-80. doi: 10.1016/j.vaccine.2016.10.048.
18. Kürtüncü M., Alkan I., Bahadır Ö. The Knowledge Levels Of Mothers About The Vaccination Status Of Children Living In A Rural Area Of Zonguldak. Electronic J. Vocat Coll. 2017. 7(1). 8-17. Available form: https://dergipark.org.tr/tr/download/article-file/390420.
19. Hasar M., Özer Z.Y. Reasons for vaccine rejection and opinions on vaccines. Cukurova Medical Journal. 2021. 46(1). 166-76. doi: 10.17826/cumj.790733.
20. Byström E., Lindstrand A., Bergström J. et al.Confidence in the National Immunization Program among parents in Sweden 2016 — A cross-sectional survey. Vaccine. 2020. 38. 3909-17. doi: 10.1016/j.vaccine.2020.01.078.
21. Vonasek B.J., Bajunirwe F., Jacobson L.E. et al. Do Maternal Knowledge and Attitudes towards Childhood Immunizations in Rural Uganda Correlate with Complete Childhood Vaccination? PLoS One. 2016. 11(2). 1-16. doi: 10.1371/journal.pone.0150131.
22. Seleker F. Multipl Skleroz Tanı ve Tedavi Kılavuzu. İstanbul: Galenos Press, 2016. 75-78. Available from: https://www.noroloji.org.tr/TNDData/Uploads/files/tnd-ms-k %C5 %BElavuzu.pdf.
23. Miller M.D., MSPH L., Reynolds R.N. et al. Autism and Vaccination-The Current Evidence. J. Spec. Pediatr. Nurs. 2009. 14(3). 166-72. 25. doi: 10.1111/j.1744-6155.2009.00194.x.
24. Offit P.A. Thimerosal and Vaccines — A Cautionary Tale. N. Engl. J. Med. 2007. 357(13). 1278-9. doi: 10.1056/NEJMp078187.
25. Gür E. Vaccine hesitancy — vaccine refusal. Turkish Archives of Pediatrics. 2019. 54(1). 1-2. doi: 10.14744/TurkPediatriArs.2019.79990.
26. Fawad S., Shah A., Ginossar T. et al. This is a Pakhtun disease:Pakhtun health journalists' perceptions of the barriers and facilitators to polio vaccine acceptance among the high-risk Pakhtun community in Pakistan. Vaccine. 2019. 37(28). 3694-703. doi: 10.1016/j.vaccine.2019.05.029.
27. Chang K., Lee S.Y. Why do some Korean parents hesitate to vaccinate their. Epidemiol. Health. 2019. 41. 1-10. doi: 10.4178/epih.e2019031.
28. Smith T.C. Vaccine Rejection and Hesitancy : A Review and Call to Action. Open Forum Infect Dis. 2017. 4(3). 1-7. https://doi.org/10.1093/ofid/ofx146.