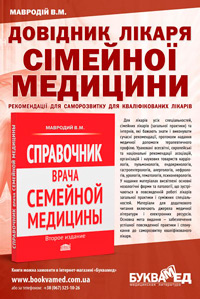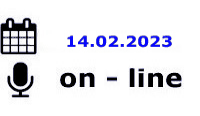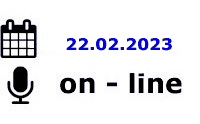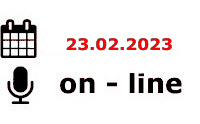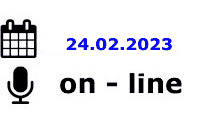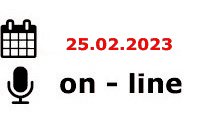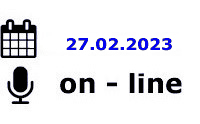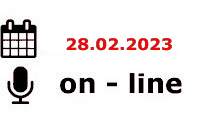 ---
СІМЕЙНІ ЛІКАРІ ТА ТЕРАПЕВТИ
день перший
день другий
---
АКУШЕРИ ГІНЕКОЛОГИ
---
КАРДІОЛОГИ, СІМЕЙНІ ЛІКАРІ, РЕВМАТОЛОГИ, НЕВРОЛОГИ, ЕНДОКРИНОЛОГИ
---
СТОМАТОЛОГИ
---
ІНФЕКЦІОНІСТИ, СІМЕЙНІ ЛІКАРІ, ПЕДІАТРИ, ГАСТРОЕНТЕРОЛОГИ, ГЕПАТОЛОГИ
день перший
день другий
---
ТРАВМАТОЛОГИ
---
ОНКОЛОГИ, (ОНКО-ГЕМАТОЛОГИ, ХІМІОТЕРАПЕВТИ, МАМОЛОГИ, ОНКО-ХІРУРГИ)
---
ЕНДОКРИНОЛОГИ, СІМЕЙНІ ЛІКАРІ, ПЕДІАТРИ, КАРДІОЛОГИ ТА ІНШІ СПЕЦІАЛІСТИ
---
ПЕДІАТРИ ТА СІМЕЙНІ ЛІКАРІ
---
АНЕСТЕЗІОЛОГИ, ХІРУРГИ
"Child`s Health" Том 16, №4, 2021
Atopic dermatitis: clinical phenotypes, persistence and comorbidity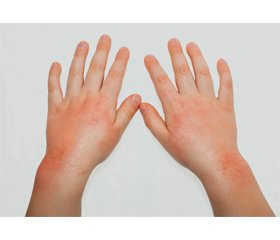 Summary
Актуальність. Атопічний дерматит — найбільш поширене захворювання шкіри серед дітей з гетерогенною клінічною картиною із різницею у віці маніфестації, локалізації ураження, тяжкості, профілів сенсибілізації, наявності коморбідних атопічних станів і поздовжніх траєкторій прогресування захворювання. Мета дослідження: оцінити вплив на перебіг захворювання та розвиток респіраторної алергії таких факторів, як початок захворювання, обтяжений анамнез, наявність супутньої алергічної патології, тривалість грудного вигодовування, вплив факторів навколишнього середовища, що погіршують захворювання. Матеріали та методи. Діти, хворі на атопічний дерматит (n = 88), були включені в дослідження з вересня 2020 по квітень 2021 року в м. Києві, Україна. Симптоми респіраторної алергії в анамнезі пацієнтів було задокументовано як супутню захворюваність. Результати. Усі 88 хворих на момент огляду мали прояви атопічного дерматиту у вигляді висипу, сухості шкіри, лущення, свербежу, ліхенізації. Тяжкість захворювання була вірогідно пов'язана з віком початку захворювання: діти з раннім фенотипом мали тяжчий перебіг (відношення шансів (OR) = 16,261; 2,056–127,911). Не було статистично значимого зв'язку раннього фенотипу атопічного дерматиту з розвитком супутніх алергічних захворювань (OR = 1,813; 0,415–7,916). Тяжкий перебіг спостерігався в групі дітей з обтяженим родинним алергологічним анамнезом (OR = 2,750; 1,123–6,735). Діти з тяжким атопічним дерматитом мали високий ризик розвитку супутньої респіраторної алергії (OR = 5,604; 1,863–16,863). Тривалість перебування на грудному вигодовуванні не впливала на ступінь тяжкості атопічного дерматиту в нашій групі хворих (OR = 0,778; 0,119–5,100) та на ризик розвитку супутніх атопічних захворювань (OR = 1,417; 0,444–4,521). У 76 (86,4 %) дітей на перебіг атопічного дерматиту впливала сезонність — стан шкіри погіршувався в зимовий період. Контакт з твариною — у 4 (4,5 %) дітей, вживання причинних продуктів в їжу пов'язували з загостренням атопічного дерматиту у 20 дітей (25 %), цвітіння пилкових дерев та трав викликало загострення у 5 дітей (5,7 %). Висновки. Діти з тяжким фенотипом атопічного дерматиту мають ризик розвитку респіраторної алергії. Хворі на атопічний дерматит, у яких симптоми розвиваються до 2 років, а також хворі з обтяженим сімейним анамнезом мають високий ризик розвитку тяжкого фенотипу захворювання.
Background. Atopic dermatitis is the most common skin disease among children. Its natural history is heterogeneous with a difference in age of manifestation, localization of lesions, severity, sensitization profiles, presence of comorbid atopic conditions, and longitudinal trajectories of disease progression. The study aimed to assess the impact of factors such as the onset of the disease, atopic family history, presence of concomitant allergic pathology, duration of breastfeeding on the course of the disease and the development of respiratory allergies, and the impact of environmental factors that aggravate the disease. Materials and methods. Children with atopic dermatitis (n = 88) were included in the study from September 2020 to April 2021 in Kyiv, Ukraine. Symptoms of respiratory allergy in the history of patients have been documented as comorbidity. Results. Total of 88 patients at the time of examination presented with manifestations of atopic dermatitis in the form of a rash, dry skin, scaling, itching, lichenization. The disease severity was significantly related to the age of onset: children with early phenotype had more severe disease (OR = 16.261; 2.056–127.911). There was no statistically significant association of early phenotype of atopic dermatitis with the development of concomitant allergic diseases (OR = 1.813; 0.415–7.916). A severe course was observed in the group of children with atopic family history (OR = 2.750; 1.123–6.735). Children with severe atopic dermatitis had a high risk of concomitant respiratory allergy (OR = 5.604; 1.863–16.863). The duration of breastfeeding did not impact the severity of atopic dermatitis (OR = 0.778; 0.119–5.100) and the risk of concomitant atopic diseases (OR = 1.417; 0.444–4.521). The course of atopic dermatitis was influenced by seasonality in 76 children (86.4 %): the condition of the skin deteriorated in the winter. Contact with the animal was associated with exacerbation of atopic dermatitis in 4 (4.5 %) children, food ingestion — in 20 children (25 %), pollen trees and grasses caused exacerbation in 5 children (5.7 %). Conclusions. Children with a severe phenotype of atopic dermatitis are at risk of developing respiratory allergies. Patients with atopic dermatitis who develop symptoms at the age of under 2 years, as well as those with an atopic family history, are at high risk of developing a severe disease phenotype.
Keywords
атопічний дерматит; фенотип; діти
atopic dermatitis; phenotype; children
For the full article you need to subscribe to the magazine.
Bibliography
1. Irvine A.D., Mina-Osorio P. Disease trajectories in childhood atopic dermatitis: an update and practitioner's guide. Br. J. Dermatol. 2019 Nov. 181(5). 895-906. doi: 10.1111/bjd.17766. Epub 2019 May 15. PMID: 30758843; PMCID: PMC6899789.
2. Roduit C., Frei R., Depner M. et al. Phenotypes of Atopic Dermatitis Depending on the Timing of Onset and Progression in Childhood. JAMA Pediatr. 2017. 171(7). 655-662. doi: 10.1001/jamapediatrics.2017.0556.
3. Greer F.R., Sicherer S.H., Burks A.W.; Committee on Nutrition; Section on Allergy and Immunology. The Effects of Early Nutritional Interventions on the Development of Atopic Disease in Infants and Children: The Role of Maternal Dietary Restriction, Breastfeeding, Hydrolyzed Formulas, and Timing of Introduction of Allergenic Complementary Foods. Pediatrics. 2019 Apr. 143(4). Е20190281. doi: 10.1542/peds.2019-0281. Epub 2019 Mar 18. PMID: 30886111.
4. Greer F.R., Sicherer S.H., Burks A.W.; American Academy of Pediatrics Committee on Nutrition; American Academy of Pediatrics Section on Allergy and Immunology. Effects of early nutritional interventions on the development of atopic disease in infants and children: the role of maternal dietary restriction, breastfeeding, timing of introduction of complementary foods, and hydrolyzed formulas. Pediatrics. 2008. 121(1). 183-191.
5. Kramer M.S., Kakuma R. Optimal duration of exclusive breastfeeding. Cochrane Database Syst. Rev. 2012. 8. CD003517.
6. Kajosaari M., Saarinen U.M. Prophylaxis of atopic disease by six months' total solid food elimination. Evaluation of 135 exclusively breast-fed infants of atopic families. Acta Paediatr. Scand. 1983. 72(3). 411-414.
7. Kramer M.S., Matush L., Vanilovich I. et al.; Promotion of Breastfeeding Intervention Trial (PROBIT) Study Group. Effect of prolonged and exclusive breast feeding on risk of allergy and asthma: cluster randomised trial. BMJ. 2007. 335(7624). 815.
8. Oddy W.H., Holt P.G., Sly P.D. et al. Association between breast feeding and asthma in 6 year old children: findings of a prospective birth cohort study. BMJ. 1999. 319(7213). 815-819.
9. Dogaru C.M., Nyffenegger D., Pescatore A.M., Spycher B.D., Kuehni C.E. Breastfeeding and childhood asthma: systematic review and meta-analysis. Am. J. Epidemiol. 2014. 179(10). 1153-1167.
10. Lodge C.J., Tan D.J., Lau M.X. et al. Breastfeeding and asthma and allergies: a systematic review and meta-analysis. Acta Paediatr. 2015. 104(467). 38-53.
11. Williams H.C., Burney P.G., Hay R.J., Archer C.B., Shipley M.J., Hunter J.J., Bingham E.A., Finlay A.Y., Pembroke A.C., Graham-Brown R.A. The U.K. Working Party's Diagnostic Criteria for Atopic Dermatitis. I. Derivation of a minimum set of discriminators for atopic dermatitis. Br. J. Dermatol. 1994 Sep. 131(3). 383-96.
12. Severity scoring of atopic dermatitis: the SCORAD index: consensus report of the European Task Force on Atopic Dermatitis. Dermatology. 1993. 186(1). 23-31. doi: 10.1159/000247298.
13. Аbuabara K., Hoffstad O., Troxel A.B. et al. Patterns and predictors of atopic dermatitis disease control past childhood: an observational cohort study. J. Allergy Clin. Immunol. 2018. 141. 778-80.
14. Bieber T., D'Erme A.M., Akdis C.A. et al. Clinical phenotypes and endophenotypes of atopic dermatitis: where are we, and where should we go? J. Allergy Clin. Immunol. 2017. 139(4). S58-64.
15. Somanunt S., Chinratanapisit S., Pacharn P. et al. The natural history of atopic dermatitis and its association with atopic march. Asian Pac. J. Allergy Immunol. 2017. 35. 137-43.
16. Martinez F.D., Wright A.L., Taussig L.M. et al. Asthma and wheezing in the first six years of life. The Group Health Medical Associates. N. Engl. J. Med. 1995. 332. 133-8.
17. Wan J., Mitra N., Hoffstad O.J. et al. Variations in risk of asthma and seasonal allergies between early- and late-onset pediatric atopic dermatitis: a cohort study. J. Am. Acad. Dermatol. 2017. 77. 634-40.
18. Mortz C.G., Andersen K.E., Dellgren C. et al. Atopic dermatitis from adolescence to adulthood in the TOACS cohort: prevalence, persistence and comorbidities. Allergy. 2015. 70. 836-45.
19. Pinart M., Benet M., Annesi-Maesano I. et al. Comorbidity of eczema, rhinitis, and asthma in IgE-sensitised and non-IgE-sensitised children in MeDALL: a population-based cohort study. Lancet Respir. Med. 2014. 2. 131-40.
20. Grabenhenrich L.B., Keil T., Reich A. et al. Prediction and prevention of allergic rhinitis: a birth cohort study of 20 years. J. Allergy Clin. Immunol. 2015. 136. 932-40.
21. Bousquet J., Anto J.M., Wickman M. et al. Are allergic multimorbidities and IgE polysensitization associated with the persistence or re-occurrence of foetal type 2 signalling? The MeDALL hypothesis. Allergy. 2015. 70. 1062-78.
22. Grabenhenrich L.B., Gough H., Reich A. et al. Early-life determinants of asthma from birth to age 20 years: a German birth cohort study. J. Allergy Clin. Immunol. 2014. 133. 979-88.
23. Herr M., Just J., Nikasinovic L. et al. Risk factors and characteristics of respiratory and allergic phenotypes in early childhood. J. Allergy Immunol. 2012. 130. 389-96.
24. Bousquet J., Anto J.M., Akdis M. et al. Paving the way of systems biology and precision medicine in allergic diseases: the MeDALL success story: Mechanisms of the Development of ALLergy; EU FP7-CP-IP; project no: 261357; 2010-2015. Allergy. 2016. 71. 1513-25.
25. Illi S., von Mutius E., Lau S. et al. The natural course of atopic dermatitis from birth to age 7 years and the association with asthma. J. Allergy Clin. Immunol. 2004. 113. 925-31.
26. Vaughn A.R., Sivamani R.K., Lio P.A., Shi V.Y. Paternal vs. maternal factors in childhood atopic dermatitis. Dermatitis. 2017. 28. 241-5.
27. Kupkina A.V., Volosovets O.P., Kryvopustov S.P., Prokhorova M.P., Mozyrska O.V. The impact of overweight and obesity on the quality of life in children with bronchial asthma. Wiad. Lek. 2020. 73(6). 1140-1144. PMID: 32723941.
28. Ricci G., Patrizi A., Baldi E. et al. Long-term follow-up of atopic dermatitis: retrospective analysis of related risk factors and association with concomitant allergic diseases. J. Am. Acad. Dermatol. 2006. 55. 765-71.