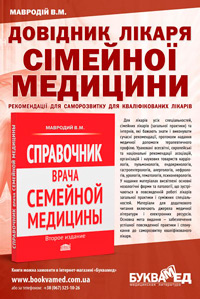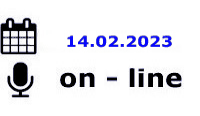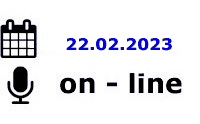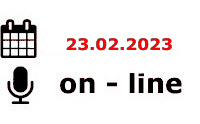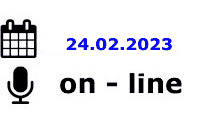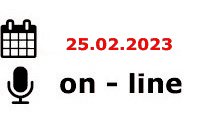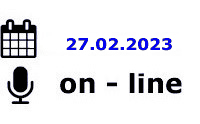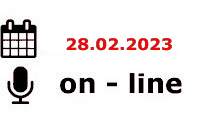 ---
СІМЕЙНІ ЛІКАРІ ТА ТЕРАПЕВТИ
день перший
день другий
---
АКУШЕРИ ГІНЕКОЛОГИ
---
КАРДІОЛОГИ, СІМЕЙНІ ЛІКАРІ, РЕВМАТОЛОГИ, НЕВРОЛОГИ, ЕНДОКРИНОЛОГИ
---
СТОМАТОЛОГИ
---
ІНФЕКЦІОНІСТИ, СІМЕЙНІ ЛІКАРІ, ПЕДІАТРИ, ГАСТРОЕНТЕРОЛОГИ, ГЕПАТОЛОГИ
день перший
день другий
---
ТРАВМАТОЛОГИ
---
ОНКОЛОГИ, (ОНКО-ГЕМАТОЛОГИ, ХІМІОТЕРАПЕВТИ, МАМОЛОГИ, ОНКО-ХІРУРГИ)
---
ЕНДОКРИНОЛОГИ, СІМЕЙНІ ЛІКАРІ, ПЕДІАТРИ, КАРДІОЛОГИ ТА ІНШІ СПЕЦІАЛІСТИ
---
ПЕДІАТРИ ТА СІМЕЙНІ ЛІКАРІ
---
АНЕСТЕЗІОЛОГИ, ХІРУРГИ
"Child`s Health" Том 16, №4, 2021
Clinically suspected myocarditis complicating dengue shock syndrome: a case report and literature review of cardiac complication in dengue-affected pediatric patient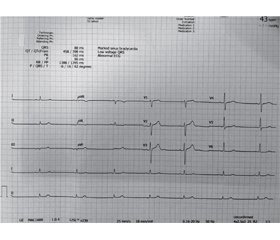 Authors:

Dita Aulia Rachmi(1), Drastis Mahardiana(2), Eka Prasetya Budi Mulia(1), Agus Subagjo(1) (1) — Department of Cardiology and Vascular Medicine, Faculty of Medicine, Universitas Airlangga Dr. Soetomo General Hospital, Surabaya, Indonesia (2) — Mardi Waluyo Hospital, Blitar, Indonesia



Categories:

Pediatrics/Neonatology



Sections:

Specialist manual
Summary
У статті повідомляється про випадок синдрому шоку денге, ускладненого клінічно підозрюваним гострим міокардитом, у дитини, яка знаходилася в сільській лікарні з обмеженими ресурсами, та наведений огляд літератури. У 12-річного хлопчика, який переніс синдром шоку денге, на 7-й день хвороби розвинулася брадикардія. На електрокардіограмі під час брадикардії зареєстровано синусову брадикардію 50 уд/хв. Поряд із підтримуючим лікуванням вводили сульфат атропіну та добутамін. Пацієнт одужав через 4 дні. За допомогою пошуку в наукометричній базі PubMed ми виявили загалом сім статей, у яких описано лихоманку денге із серцевими ускладненнями в дітей. Клінічні прояви ураження серця в дитини з лихоманкою денге варіювалися та були переважно тимчасовими, від тахі-брадіаритмії, дисфункції синусових вузлів, низького кров'яного тиску, зменшення фракції викиду, зниження серцевого викиду до підвищеного вмісту кардіоферментів. Транзиторні порушення серцевої діяльності можуть бути важливою ознакою, і лікар повинен мати високу настороженість щодо серцевих ускладнень у дітей із лихоманкою денге, щоб проводити відповідне лікування.
We report a case of dengue shock syndrome complicated by clinically suspected acute myocarditis in pediatric patient at a limited-resources hospital in a rural area and review the literature. A 12-year-old boy who experienced dengue shock syndrome developed bradycardia on day 7th of illness. His electrocardiogram during the bradycardia showed sinus bradycardia with a rate of 50 beats per minute. Atropine sulfate and dobutamine, alongside supportive management, were administered. The patient recovered 4 days later. We found a total of seven articles involving pediatric patient with dengue illness and cardiac complications by PubMed search. Clinical manifestations of cardiac involvement in pediatric patient with dengue varied and were mostly transient from tachy-bradyarrhythmia, sinus node dysfunction, low blood pressure, decreased ejection fraction, lower cardiac output, and increased cardiac enzyme. Transient cardiac abnormality can be an important presentation, and physician should have high awareness of cardiac complication in dengue-affected pediatric patients to manage them accordingly.
Keywords
лихоманка денге; шок; міокардит; брадикардія; дитина; клінічний випадок
dengue; shock; myocarditis; bradycardia; pediatric; case report
For the full article you need to subscribe to the magazine.
Bibliography
Megawati D., Masyeni S., Yohan B. et al. Dengue in Bali: Clinical characteristics and genetic diversity of circulating dengue viruses. Ed. by Gubler. PLoS Negl. Trop. Dis. 2017. 11(5). e0005483. doi: 10.1371/journal.pntd.0005483.
Prayitno A., Taurel A.-F., Nealon J., Satari H.I., Karyanti M.R., Sekartini R. et al. Dengue seroprevalence and force of primary infection in a representative population of urban dwelling Indonesian children. PLoS Negl. Trop. Dis. 2017. 11(6). e0005621.
Hadinegoro S.R. The revised WHO dengue case classification: does the system need to be modified? Paediatr. Int. Child Health. 2012. 32. Suppl 1. 33-38.
Kan E.F., Rampengan T. Factor associated with shock in children with dengue hemorrhagic fever. Paeditrica Indonesia. 2004. 44. 171-174.
Caforio A., Pankuweit S., Arbustini E., Basso C., Gimeno-Blanes J., Felix S. et al. Current state of knowledge on aetiology, diagnosis, management, and therapy of myocarditis: a position statement of the European Society of Cardiology Working Group on Myocardial and Pericardial Diseases. European Heart Journal. 2013. 34(33). 2636-2648.
Kabra S.K., Juneja R, Madhulika, Jain Y, Singhal T, Dar L. et al. Myocardial dysfunction in children with dengue haemorrhagic fever. Natl Med. J. India. 1998 Mar-Apr. 11(2). 59-61.
Khongphatthanayothin A., Lertsapcharoen P., Supachokchaiwattana P., La-orkhun V., Khumtonvong A., Boonlarptaveechoke C. et al. Myocardial depression in dengue hemorrhagic fever: Prevalence and clinical description. Pediatric Crit. Care Med. 2007. 8. 524-529.
Gowrishankar K., Rajajee S. Varied manifestations of viral myocarditis. Indian J. Pediatr. 1994 Jan-Feb. 61(1). 75-80.
Kongpattanayothin A., Chotivitayatarakorn P., Somchit S. et al. Morbitz type I second degree AV block during recovery from dengue hemorrhagic fever. Southeast Asian J. Trop. Med. Public Health. 2000. 31. 642-645.
Promphan W., Sopontammarak S., Pruekprasert P., Kajornwattanakul W., Kongpattanayothin A. Dengue myocarditis. Southeast Asian J. Trop. Med. Public Health. 2004 Sep. 35(3). 611-613.
Shah I. Dengue presenting as viral myocarditis. Dengue Bull. 2007. 31. 172-173.
Aslam M., Aleem N., Zahid M., Rahman A. Unusual Presentation of Dengue Fever: A child with acute myocarditis. Sultan Qaboos University Medical Journal. 2016. 16(1). 101-104.
Boon W.H. Cardiac involvement in hemorrhagic fever. J. Singapore Paeditr. Soc. 1967. 9. 28-45.
Szalai G., Krishnamurthy R., Hajnóczky G. Apoptosis driven by IP(3)-linked mitochondrial calcium signals. EMBO J. 1999. 18. 6349-6361. doi: 10.1093/emboj/18.22.6349.