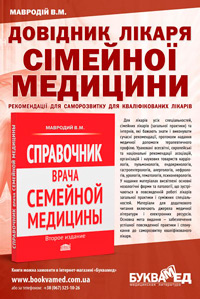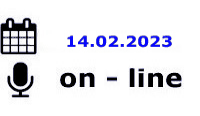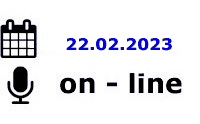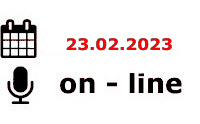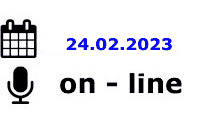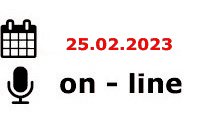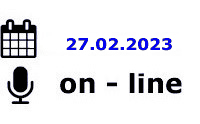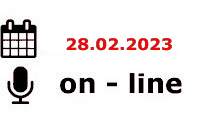 ---
СІМЕЙНІ ЛІКАРІ ТА ТЕРАПЕВТИ
день перший
день другий
---
АКУШЕРИ ГІНЕКОЛОГИ
---
КАРДІОЛОГИ, СІМЕЙНІ ЛІКАРІ, РЕВМАТОЛОГИ, НЕВРОЛОГИ, ЕНДОКРИНОЛОГИ
---
СТОМАТОЛОГИ
---
ІНФЕКЦІОНІСТИ, СІМЕЙНІ ЛІКАРІ, ПЕДІАТРИ, ГАСТРОЕНТЕРОЛОГИ, ГЕПАТОЛОГИ
день перший
день другий
---
ТРАВМАТОЛОГИ
---
ОНКОЛОГИ, (ОНКО-ГЕМАТОЛОГИ, ХІМІОТЕРАПЕВТИ, МАМОЛОГИ, ОНКО-ХІРУРГИ)
---
ЕНДОКРИНОЛОГИ, СІМЕЙНІ ЛІКАРІ, ПЕДІАТРИ, КАРДІОЛОГИ ТА ІНШІ СПЕЦІАЛІСТИ
---
ПЕДІАТРИ ТА СІМЕЙНІ ЛІКАРІ
---
АНЕСТЕЗІОЛОГИ, ХІРУРГИ
"Pain. Joints. Spine." Том 11, №3, 2021
Von Willebrand's disease mimicking postoperative bleeding after tibial nailing for tibial shaft fracture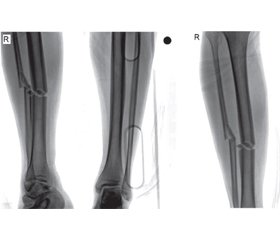 Summary
Хвороба фон Віллебранда (ХФВ), або синдром фон Віллебранда, — це синдром кровотечі, що характеризується низьким рівнем фактора фон Віллебранда (ФФВ) у плазмі крові. ХФВ є найпоширенішою спадковою коагулопатією в людини. Частковий кількісний дефіцит сироваткового ФФВ є причиною більшості випадків ХФВ. Вплив дефіциту ФФВ на ортопедичні операції недостатньо задокументований у сучасній літературі. ХФВ може викликати персистуючу кровотечу під час втручання та в післяопераційному періоді. Здебільшого ХФВ протікає як окремий епізод, але в невеликій кількості випадків можуть спостерігатися часті рецидиви з хронічним перебігом. Ми повідомляємо про випадок ХФВ у 22-річного чоловіка, якому був виконаний остеосинтез із приводу перелому діафіза великогомілкової кістки. Пацієнт не мав жодних операцій в анамнезі та не знав, що в нього ХФВ. Мета цього дослідження: повідомити про рідкісне ускладнення ортопедичної хірургічної процедури післяопераційною кровотечею, що імітує перфорацію передньої великогомілкової артерії. Хірурги-ортопеди повинні бути уважними щодо можливості виникнення ХФВ через постхірургічні труднощі та персистуючу кровотечу.
Von Willebrand's disease (VWD), or von Willebrand's syndrome, is a bleeding syndrome characterized by low plasma levels of von Willebrand factor (VWF). VWD is the most common inherited human bleeding disorder. Partial quantitative deficiency of serum VWF is responsible for the majority of VWD cases. The effect of VWF deficiency on orthopedic operations is not well documented in the current literature. VWD may cause persistent blee­ding during the operative and postoperative periods. In the majority of cases, VWD occurs as a single episode, but frequent relapses with chronicity can be seen in a small number of cases. We reported a case of a 22-year-old man with VWD operated with intramedullary nailing due to tibial shaft fracture. The patient had no previous history of surgery, and was unaware of his VWD. The purpose of this study is to report a rare complication of an orthopedic surgical procedure with postsurgical bleeding mimicking tibialis anterior arterial perforation. Orthopedic surgeons must be alert to the possibility of VWD due to postsurgical difficulties and persistent bleeding.
Keywords
хвороба фон Віллебранда; синдром фон Віл­лебранда; фактор фон Віллебранда; клінічний випадок
Von Willebrand's disease; von Willebrand's syndrome; von Willebrand factor; clinical case
For the full article you need to subscribe to the magazine.
Bibliography
1. Lavin M., O'Donnell J.S. How I treat low von Willebrand factor levels. Blood. 2019, Feb 21. 133(8). 795-804. doi: 10.1182/blood-2018-10-844936.
2. Mansour J., Graf K., Lafferty P. Bleeding disorders in orthopedic surgery. Orthopedics. 2012 Dec. 35(12). 1053-1062. doi: 10.3928/01477447-20121120-09.
3. Gopinath R., Sreekanth Y., Yadav M. Approach to bleeding patient. Indian J. Anaesth. 2014 Sep. 58(5). 596-602. doi: 10.4103/0019-5049.144664.
4. Diez-Zapirain M.A., Iruin Irulegui G., Rabanal A., Matorras R. Recurrent Hemoperitoneum after Oocyte Pick-Up in an IVF Patient with Von Willebrand Disease May be Prevented with a Combination of Factor VIII and Von Willebrand Factor. Int. J. Reprod. Med. Gynecol. 2019. 5(1). 1-3. doi: 10.37871/ijrmg.id38.
5. Heijdra J.M., Cnossen M.H., Leebeek F.W.G. Current and Emerging Options for the Management of Inherited von Willebrand Disease. Drugs. 2017 Sep. 77(14). 1531-1547. doi: 10.1007/s40265-017-0793-2.
6. Keesler D.A., Flood V.H. Current issues in diagnosis and treatment of von Willebrand disease. Res. Pract. Thromb. Haemost. 2017, Dec 12. 2(1). 34-41. doi: 10.1002/rth2.12064.
7. Higasa S., Tokugawa T., Sawada A. Diagnosis and management of von Willebrand disease. Rinsho Ketsueki. 2018. 59(10). 2222-2232. doi: 10.11406/rinketsu.59.2222.
8. Echahdi H., El Hasbaoui B., El Khorassani M., Agadr A., Khattab M. Von Willebrand's disease: case report and review of literature. Pan. Afr. Med. J. 2017, Jun 29. 27. 147. doi: 10.11604/pamj.2017.27.147.12248.
9. Turkiz G. Von Willebrand Disease. Gazi University. Turk. Hematology Society. 2007. Basic Hemostasis Thrombosis Course Book. 2007. 52-59.
10. Macfarlane D.E., Stibbe J., Kirby E.P., Zucker M.B., Grant R.A., McPherson J. Letter: A method for assaying von Willebrand factor (ristocetin cofactor). Thromb. Diath Haemorrh. 1975, Sep 30. 34(1). 306-308.
11. Miller C.H., Graham J.B., Goldin L.R., Elston R.C. Genetics of classic von Willebrand's disease. I. Phenotypic variation within families. Blood. 1979 Jul. 54(1). 117-136.
12. Rodeghiero F., Castaman G., Dini E. Epidemiological investigation of the prevalence of von Willebrand's disease. Blood. 1987 Feb. 69(2). 454-459.
13. Bowie E.J., Fass D.N., Olson J.D., Owen C.A. Jr. The spectrum of von Willebrand's disease revisited. Mayo Clin. Proc. 1976 Jan. 51(1). 35-41.
14. Nilsson I.M. In memory of Erik Jorpes. von Willebrand's disease from 1926–1983. Scand. J. Haematol. Suppl. 1984. 40. 21-43.
15. Caviglia H., Landro M.E., Galatro G., Candela M., Neme D. Epidemiology of fractures in patients with haemophilia. Injury. 2015 Oct. 46(10). 1885-1890. doi: 10.1016/j.injury.2015.06.034.
16. Iosifidis M.I., Ntavlis M., Giannoulis I., Malioufas L., Ioannou A., Giantsis G. Acute thrombotic thrombocytopenic purpura following orthopedic surgery: a case report. Archives of Orthopaedic and Trauma Surgery. 2006 July. 126(5). 335-338. doi: 10.1007/s00402-005-0014-4.