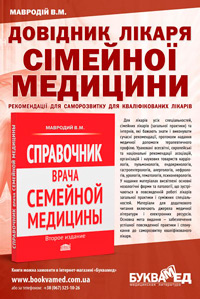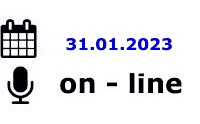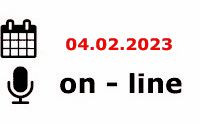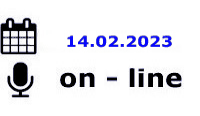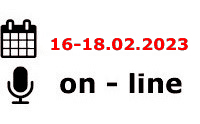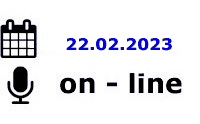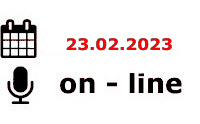 ---
СІМЕЙНІ ЛІКАРІ ТА ТЕРАПЕВТИ
день перший
день другий
---
АКУШЕРИ ГІНЕКОЛОГИ
---
КАРДІОЛОГИ, СІМЕЙНІ ЛІКАРІ, РЕВМАТОЛОГИ, НЕВРОЛОГИ, ЕНДОКРИНОЛОГИ
---
СТОМАТОЛОГИ
---
ІНФЕКЦІОНІСТИ, СІМЕЙНІ ЛІКАРІ, ПЕДІАТРИ, ГАСТРОЕНТЕРОЛОГИ, ГЕПАТОЛОГИ
день перший
день другий
---
ТРАВМАТОЛОГИ
---
ОНКОЛОГИ, (ОНКО-ГЕМАТОЛОГИ, ХІМІОТЕРАПЕВТИ, МАМОЛОГИ, ОНКО-ХІРУРГИ)
---
ЕНДОКРИНОЛОГИ, СІМЕЙНІ ЛІКАРІ, ПЕДІАТРИ, КАРДІОЛОГИ ТА ІНШІ СПЕЦІАЛІСТИ
---
ПЕДІАТРИ ТА СІМЕЙНІ ЛІКАРІ
---
АНЕСТЕЗІОЛОГИ, ХІРУРГИ
"Pain. Joints. Spine." Том 11, №3, 2021
Senile osteoporosis: Modern view of the problem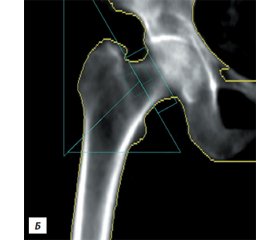 Authors:

Шаповалов В.С. (1), Мусієнко А.С. (2) (1) — Київська міська клінічна лікарня швидкої медичної допомоги, м. Київ, Україна (2) — Державна установа «Інститут геронтології імені Д.Ф. Чеботарьова НАМН України», м. Київ, Україна



Categories:

Rheumatology, Traumatology and orthopedics



Sections:

Specialist manual
Summary
У статті узагальнені сучасні знання щодо сенільного остеопорозу й наведений клінічний приклад пацієнта з даним захворюванням. Наведені дані літератури щодо особливостей ремоделювання кістки при сенільному остеопорозі, патоморфологічні особливості перебудови кісткової тканини, які призводять до виражених порушень компактної кістки, що підвищує ризик переломів. Наведені дані щодо одночасного впливу на перебудову кістки при сенільному остеопорозі вітаміну D і паратгормона, а також щодо інших кумулятивних ефектів розвитку сенільного остеопорозу. Старіння супроводжується системними змінами в організмі, дефіцитом кальцію та вітаміну D із підвищеною експресією прозапальних цитокінів та локальними порушеннями будови кістки. Важливою ланкою в розвитку сенільного остеопорозу є ожиріння кісткового мозку з підвищенням адипогенезу, що призводить до зменшення кількості остеобластів за рахунок токсичного впливу адипокінів, зниження диференціювання та проліферації остеобластів. Розглянуті імунопов'язані механізми запалення, індуковані віком, які опосередковано впливають на кістку. Описані особливості в діагностиці сенільного остеопорозу при використанні методів оцінки мінеральної щільності кісткової тканини. Незважаючи на успіхи, досягнуті у вивченні механізмів розвитку сенільного остеопорозу, необхідні подальші дослідження, спрямовані на вивчення локальних і системних факторів, які беруть участь у розвитку даного захворювання.
The article summarizes the data on senile osteoporosis and presents a clinical case of this disease. The reference sources on peculiarities of bone remodeling in senile osteoporosis are summarized; low bone formation takes place against the background of a pronounced bone resorption. The article also presents pathomorphological features of bone tissue remodeling resul­ting in pronounced impairments of the compact bone, which increase the risk of fracture. Vitamin D plays a significant role in the complex mechanism of senile osteoporosis. The data on the combined effect of vitamin D and parathormone on bone remodeling are summarized. The paper presents data on other cumulative effects of senile osteoporosis development. Against the background of ­ageing-associated systemic changes, calcium and vitamin D deficiency, increased pro-inflammatory cytokine expression, loca­lized bone disorders develop. An important link to the development of senile osteoporosis is an increased marrow adipose tissue with an intensified adipogenesis, resulting in a decrease of osteoblasts due to the toxic effects of adipokines, reduced differentiation and proliferation of osteoblasts. Age-associated immune-related mechanisms of inflammation, indirectly affecting the bone, are consi­dered. Peculiarities of the senile osteoporosis diagnostics by means of bone mineral density assessment tools are described. Despite the successes achieved in the study of senile osteoporosis development mechanisms, further research is required to explore local and systemic factors affecting bone tissue which are involved in the development of this disease.
Keywords
сенільний остеопороз; ремоделювання кістки; оцінка мінеральної щільності кісткової тканини
senile osteoporosis; bone remodeling; bone mineral density assessment
For the full article you need to subscribe to the magazine.
Bibliography
1. Поворознюк В.В. Остеопороз позвоночника: механизмы развития, факторы риска, клиника, диагностика, профилактика и лечение. В кн.: Повреждение позвоночника и спинного мезга: механизмы, клиника, диагностика и лечение (ред. Полищук Н.Е., Корж Н.А., Фищенко В.Я). К.: Книга плюс, 2001.
2. Bono C.M., Einhorn T.A. Overview of osteoporosis: pathophysiology and determinants of bone strength. Available from: http://eknygos.lsmuni.lt/springer/22/08-14.pdf.
3. Griffith J.F., Genant H.K. Imaging of Osteoporosis. In: Osteoporosis (4th ed.). 2013. Available from: https://www.sciencedirect.com/topics/veterinary-science-and-veterinary-medicine/senile-osteoporosis.
4. Duque G., Troen B.R. Understanding the mechanisms of senile osteoporosis: new facts for a major geriatric syndrome. J. Am. Geriatr. Soc. 2008. 56(5). 935-941. doi: 10.1111/j.1532-5415.2008.01764.x.
5. Поворознюк В.В., Плудовски П. (ред). Дефицит и недостаточность витамина D: эпидемиология, диагностика, профилактика и лечение: монография. К.: Издатель Заславский А.Ю., 2015. 262 с.
6. Поворознюк В.В., Поліщук Н. Вторинний остеопороз — мультидисциплінарна проблема сучасної медицини. Здоров'я України. 2003. 9(70). 22-23.
7. Manolagas S.C. Birth and death of bone cells: basic regulatory mechanisms and implications for the pathogenesis and treatment of osteoporosis. Endocr. Rev. 2000. 21(2). 115-1137. doi: 10.1210/edrv.21.2.0395.
8. Alonso-Bouzon C., Duque G. Osteoporosis senil: una actualización [Senile osteoporosis: an update]. Rev. Esp. Geriatr. Gerontol. 2011. 46(4). 223-229. Spanish. doi: 10.1016/j.regg.2011.02.010.
9. Rosen C.J., Bouxsein M.L. Mechanisms of disease: is osteoporosis the obesity of bone? Nat. Clin. Pract. Rheumatol. 2006. 2(1). 35-43. doi: 10.1038/ncprheum0070.
10. Chen X., Chen J., Xu D. еt al. Effects of Osteoglycin (OGN) on treating senile osteoporosis by regulating MSCs. BMC Musculoskelet Disord. 2017. 18(1). 423. doi: 10.1186/s12891-017-1779-7.
11. Tokuzawa Y., Yagi K., Yamashita Y. еt al. Id4, a new candidate gene for senile osteoporosis, acts as a molecular switch promoting osteoblast differentiation. PLoS. Genet. 2010. 6(7). e1001019. doi: 10.1371/journal.pgen.1001019.
12. Kawaguchi H. Osteoporosis pathophysiology: the updated mechanism. Clin. Case Rep. Rev. 2015. 1(9). 194-198. DOI: 10.15761/CCRR.1000165.
13. Maurin A.C., Chavassieux P.M., Frappart L. еt al. Influence of mature adipocytes on osteoblast proliferation in human primary cocultures. Bone. 2000. 26(5). 485-489. doi: 10.1016/S8756-3282(00)00252-0.
14. De Martinis M., Di Benedetto M.C., Mengoli L.P. et al. Senile osteoporosis: is it an immune-mediated disease? Inflamm. Res. 2006. 55(10). 399-404. doi: 10.1007/s00011-006-6034-x.
15. Musacchio E., Priante G., Budakovic A. et al. Effects of unsaturated free fatty acids on adhesion and on gene expression of extracellular matrix macromolecules in human osteoblast-like cell cultures. Connect. Tissue Res. 2007. 48(1). 34-38. doi: 10.1080/03008200601056528.
16. Wu H., Arron J.R. TRAF6, a molecular bridge spanning adaptive immunity, innate immunity and osteoimmunology. Bioessays. 2003. 25(11). 1096-1105. doi: 10.1002/bies.10352.
17. Atik O.S., Uslu M.M., Eksioglu F. et al. Etiology of senile osteoporosis: a hypothesis. Clin. Orthop. Relat. Res. 2006. 443. 25-27. doi: 10.1097/01.blo.0000200235.76565.c8.
18. Tatar M., Bartke A., Antebi A. The endocrine regulation of aging by insulin-like signals. Science. 2003. 299(5611). 1346-1351. doi: 10.1126/science.1081447.
19. Ionovici N., Mogoanta L., Grecu D. et al. Histological study of the femural head and neck microscopic architecture in persons with senile osteoporosis. Rom. J. Morphol. Embryol. 2004. 45. 127-132.
20. Demontiero O., Vidal C., Duque G. Aging and bone loss: new insights for the clinician. Ther. Adv. Musculoskelet Dis. 2012. 4(2). 61-76. doi: 10.1177/1759720X11430858.
21. Priyanka K., Amoldeep, Neetu. Overview of Osteoporosis. Ortho & Rheum. Open Access. 2017. 5(5). 555673. doi: 10.19080/OROAJ.2017.05.555673.
22. Zhang D.M., Cui D.X., Xu R.S. et al. Phenotypic research on senile osteoporosis caused by SIRT6 deficiency. Int. J. Oral. Sci. 2016. 8(2). 84-92. doi: 10.1038/ijos.2015.57.
23. Wáng Y.X.J. Senile osteoporosis is associated with disc degeneration. Quantitative Imaging in Medicine and Surgery. 2018. 8(6). 551-556. doi: 10.21037/qims.2018.07.04.
24. Muraki S., Yamamoto S., Ishibashi H. et al. Impact of degenerative spinal diseases on bone mineral density of the lumbar spine in elderly women. Osteoporos. Int. 2004. 15(9). 724-728. doi: 10.1007/s00198-004-1600-y.
25. Pye S.R., Reid D.M., Adams J.E. et al. Radiographic features of lumbar disc degeneration and bone mineral density in men and women. Ann. Rheum. Dis. 2006. 65(2). 234-238. doi: 10.1136/ard.2005.038224.
26. Salo S., Leinonen V., Rikkonen T. et al. Association between bone mineral density and lumbar disc degeneration. Maturitas. 2014. 79(4). 449-455. doi: 10.1016/j.maturitas.2014.09.003.
27. Kwok A.W., Wang Y.X., Griffith J.F. et al. Morphological changes of lumbar vertebral bodies and intervertebral discs associated with decrease in bone mineral density of the spine: a cross-sectional study in elderly subjects. Spine (Phila Pa 1976). 2012. 37(23). 1415-1421. doi: 10.1097/BRS.0b013e31826f561e.
28. Hu X., Ma S., Yang C. et al. Relationship between senile osteoporosis and cardiovascular and cerebrovascular diseases. Experimental and Therapeutic Medicine. 2019. 17(6). 4417-4420. doi: 10.3892/etm.2019.7518.
29. Riggs B.L., Melton L.J. 3rd. Involutional osteoporosis. N. Engl. J. Med. 1986. 314(26). 1676-1686. doi: 10.1056/NEJM198606263142605.