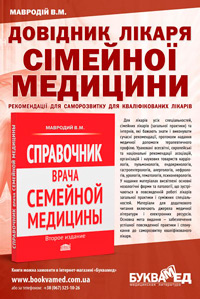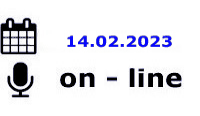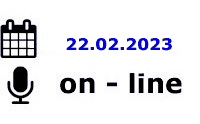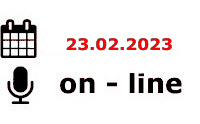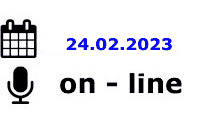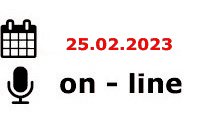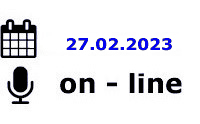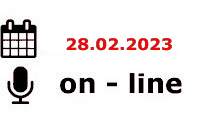 ---
СІМЕЙНІ ЛІКАРІ ТА ТЕРАПЕВТИ
день перший
день другий
---
АКУШЕРИ ГІНЕКОЛОГИ
---
КАРДІОЛОГИ, СІМЕЙНІ ЛІКАРІ, РЕВМАТОЛОГИ, НЕВРОЛОГИ, ЕНДОКРИНОЛОГИ
---
СТОМАТОЛОГИ
---
ІНФЕКЦІОНІСТИ, СІМЕЙНІ ЛІКАРІ, ПЕДІАТРИ, ГАСТРОЕНТЕРОЛОГИ, ГЕПАТОЛОГИ
день перший
день другий
---
ТРАВМАТОЛОГИ
---
ОНКОЛОГИ, (ОНКО-ГЕМАТОЛОГИ, ХІМІОТЕРАПЕВТИ, МАМОЛОГИ, ОНКО-ХІРУРГИ)
---
ЕНДОКРИНОЛОГИ, СІМЕЙНІ ЛІКАРІ, ПЕДІАТРИ, КАРДІОЛОГИ ТА ІНШІ СПЕЦІАЛІСТИ
---
ПЕДІАТРИ ТА СІМЕЙНІ ЛІКАРІ
---
АНЕСТЕЗІОЛОГИ, ХІРУРГИ
"Child`s Health" 1 (60) 2015
Diagnosis, clinical manifestations, treatment and prognosis for children with coarctation of the aorta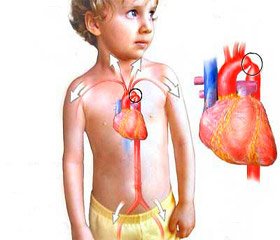 Authors:

Kalashnikova K.A., Nikitina N.O., Galich S.R. - Odessa National Medical University, Department of Propedeutics of Pediatrics, Odessa, Ukraine



Categories:

Pediatrics/Neonatology



Sections:

Specialist manual
According to International Statistical Classification of Diseases -10, the following is defined: Q25.I Aortic coarctation (Aortic coarctation (preductal, postductul)).
Frequency. The highest frequency of coarctation of the aorta is found with the infants (7,5-15% of all the congenital heart malformations) which is linked to the severe course of the defect among the patients of this age.
Ethiology. The list of teratogenic factors, causing the malformation includes: alcohol, lithium, hydantoin, isotretinoin, thalidomide, rubella, mother's diabetes mellitus.
Interaction with other defects. Coarctation of the aorta is described in case of more than 40 chromosome anomalies, gene disorders and syndromes of multiplied malformations. Coarctation of the aorta can be isolated or interact with other congenital heart diseases, fibroelastosis.
Hemodynamic disorders depend on the type of the defect. Compensation of the blood circulation insufficiency in the lower part of the body along with prestenotic arterial pressure elevation is carried out at the cost of the collateral circulation evolvement, mainly due to intercostal, internal thoracic, scapular, epigastrical and vertebral arteries.
Clinical picture. Depends on the degree of manifestation of coarctation of the aorta, presence or absence of the ductus arteriosus, localization of the stenosis relatively of the opened ductus arteriosus (pre- or postductal type).
Children with the coarctation of the aorta are born with normal body weight or moderately hypotrophic. Hypotrophy is progressing during the first months of life and the infant starts to show signs of the developmental delay. Coarctation of the aorta quite often becomes a cause of an early severe circulation disorders, evolving in the infancy.
The main symptom of the coarctation of the aorta reveals itself from the first days of life in the form of arterial pressure elevation on the hands and rapid arterial pressure fall and weakening or absence of the pulse on the legs. Echocardiogram: a stenosis in the area of the isthmus with the localization of the coarctation in the usual place is detected in case of the two-dimensional ultrasonic scanning from the suprasternal acsess. The diagnosis is proved with the help of the aortography and heart cavities catheterization, where the place of stenosis and the range of the gradient between ascending and descending aorta is verified.
Differential diagnostics is carried out in patients with the congenital myocarditis, secondary (symptomatic) and essential hypertension, ventricular septal defect, aortic stenosis.
Treatment. Drug therapy of the congestive heart failure includes diuretics and inotropic agents. The optimal age of the surgical correction of the defect in children and teens under the asymptomatic course of the defect is 3-5 years.
Prognosis. The mortality under the natural course of the defect is 90%, average lifespan is 35 years and no longer than 2 years with the "infantile" preductal type.
The long-term results of the timely conducted surgical correction are usually quite good in 72.2-90% patients.
Bibliography
1. Amosov N. M. Terapevtycheskye aspektы kardyokhyrurhyy / N. M. Amosov, Ya. A. Bendet. – 2-e yzd., pererab. y dop. – K. : Zdorov'ya, 1990. – 228 s.
2. Belozerov Yu. M. Det·skaya kardyolohyya / Yu. M. Belozerov. – M. : MEDpress ynform, 2004. – 600s.
3. Vrozhdennыe poroky razvytyya : doklad Sekretaryata : EV 126/10 // 126 sessyya Yspolnytel'noho komyteta VOZ : punkt 4.7 predvarytel'noy povestky dnya, 3 dekabrya 2009 h., Zheneva. – Zheneva, 2009. – 9 s.
4. Vrozhdennыe poroky razvytyya : prakt. rukovodstvo / V. N. Zaporozhan, Y. L. Babyy, S. R. Halych, E. L. Kholodkova, N. A. Nykytyna, E. A. Kalashnykova.– Odessa : ONMedU, 2012. –320 s.
5. Lazoryshynets' V. V. Nevidkladna dopomoha pry osnovnykh patolohichnykh syndromakh u nemovlyat s urodzhenymy vadamy sertsya / V. V. Lazoryshynets', N. M. Rudenko, H. V. Knyshov. – K. : UkrNDISVD, 2006. – 78 c.
6. Mutaf'yan O. A. Vrozhdennыe poroky serdtsa u detey / O. A. Mutaf'yan. – SPb. : Nevskyy Dyalekt, 2002. – 331 s.
7. Neonatolohyya : nats. rukovodstvo / pod red N. N. Volodyna. – M. : Akademyya, 2008. – 848 s.
8. Nudzhent Э. V. Vrozhdennыe poroky serdtsa // Klynycheskaya kardyolohyya : ruk-vo dlya vrachey / Э. V. Nudzhent ; pod red. R. K. Shlanta, R. V. Aleksandera ; per. s anhl. V. N. Khyrmanova. – M. : BYNOM ; SPb. : Nevskyy Dyalekt, 2000. – S. 259–286.
9. Pokanyevych T. M. Chynnyky ryzyku formuvannya vrodzhenykh vad rozvytku sered novonarodzhenykh (za danymy henetychnoho monitorynhu naselenyya Kyyivs'koyi oblasti) : avtoref. dys. na zdobuttya naukovoho stupenya kand. med. nauk / T. M. Pokanyevych ; Akad. med. nauk Ukrayiny, In–t hihiyeny ta med. ekolohiyi im. O. M. Marzeyeva. – K. , 2003. – 23 s.
10. Rudenko N. M. Systema nevidkladnoyi dopomohy dityam pershoho roku zhyttya zi skladnymy vrodzhenymy vadamy sertsya : avtoref. dys. na zdobuttya naukovoho stupenya doktora med. nauk / N. M. Rudenko ; In–t sertsevo–sudynnoyi xipypriyi im. M. M. Amosova AMN Ukrayiny. –K. , 2003 – 35 s.
11. Ruden' V. V. Profilaktyka vrodzhenykh vad rozvytku / V. V. Ruden'. – L'viv : Liha¬Pres, 2002. – 228 s.
12. Sorokman T. V. Henetychnyy monitorynh. Chastyna I. Problemy epidemiolohiyi urodzhennykh vad rozvytku / T. V. Sorokman, L. V. Shvyhar // Zdorov'e rebёnka. – 2007. – # 3 (6). – S. 109–111.
13. Urodzheni vady rozvytku / T. V. Sorokman, V. P. Pishak, I. B. Lastivka [ta in.] // Klinichna henetyka. – Chernivtsi : Meduniversytet, 2006. – S. 137–161.
14. Tsubul'kyn Э. K. Uhrozhayushchye sostoyanyya v pedyatryy. Эkstrennaya vrachebnaya pomoshch' / Э. K. Tsubul'kyn. – M. : HЭOTAR–Medya, 2007. – 224 s.
15. Chernaya N. L. Novorozhdennыy rebenok. Osnovы otsenky sostoyanyya zdorov'ya y rekomendatsyy po profylaktyke eho narushenyy : ruk-vo dlya vrachey / N. L. Chernaya, V. V. Shylkyn. – SPb. : Spets–Lyt, 2009. – 352 s.
16. Shabalyn A. V. Klynycheskaya ul'trazvukovaya dyahnostyka u detey y podrostkov : atlas / A. V. Shabalyn, Y. V. Shabalyn. – N. Novhorod : Yzd–vo Nyzhnehorodskoy hos. med. akademyy, 2001. – 240 s.
17. Rhodes J, Curran TJ, Camil L, Rabideau N, Fulton DR, Gauthier NS, Gauvreau K, Jenkins KJ. Impact of cardiac rehabilitation on the exercise function of children with serious congenital heart disease. Pediatrics. 2005 Dec;116(6):1339-45. doi: 10.1542/peds.2004-2697.