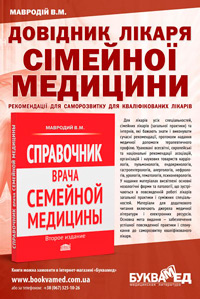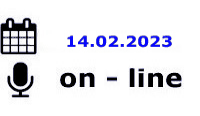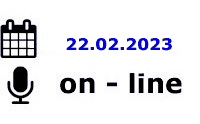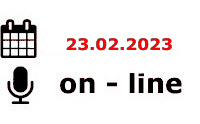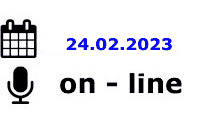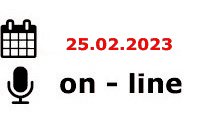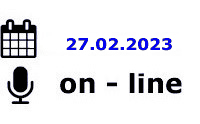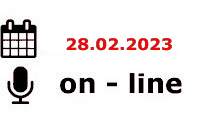 ---
СІМЕЙНІ ЛІКАРІ ТА ТЕРАПЕВТИ
день перший
день другий
---
АКУШЕРИ ГІНЕКОЛОГИ
---
КАРДІОЛОГИ, СІМЕЙНІ ЛІКАРІ, РЕВМАТОЛОГИ, НЕВРОЛОГИ, ЕНДОКРИНОЛОГИ
---
СТОМАТОЛОГИ
---
ІНФЕКЦІОНІСТИ, СІМЕЙНІ ЛІКАРІ, ПЕДІАТРИ, ГАСТРОЕНТЕРОЛОГИ, ГЕПАТОЛОГИ
день перший
день другий
---
ТРАВМАТОЛОГИ
---
ОНКОЛОГИ, (ОНКО-ГЕМАТОЛОГИ, ХІМІОТЕРАПЕВТИ, МАМОЛОГИ, ОНКО-ХІРУРГИ)
---
ЕНДОКРИНОЛОГИ, СІМЕЙНІ ЛІКАРІ, ПЕДІАТРИ, КАРДІОЛОГИ ТА ІНШІ СПЕЦІАЛІСТИ
---
ПЕДІАТРИ ТА СІМЕЙНІ ЛІКАРІ
---
АНЕСТЕЗІОЛОГИ, ХІРУРГИ
"Child`s Health" 3 (63) 2015
The early neonatal, postnatal diagnosis, clinical picture, treatment and prognosis of tetralogy of fallot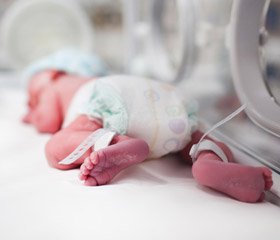 Summary
The article presents the published date on the prevalence, the main clinical manifestations, modern methods of early neonatal and postnatal diagnosis, treatment and prognosis by tetralogy of Fallot – the congenital malformation of cardiovascular system.
Tetralogy of Fallot – is a congenital heart malformation of the blue type. The four components that comprise tetralogy of Fallot are: (1) pulmonary artery stenosis (obstruction to right ventricular output), (2) ventricular septal defect, (3) aorta ovveriding the ventricular septal defect, and (4) right ventricular hypertrophy. According to the International Disease Classification of the 10 revisition, the following is defined: Q21.3 Tetralogy of Fallot – ventricular septal defect with pulmonary artery stenosis or atresia, Dextroposition of the aorta and right ventricular hypertrophy.
The malformation Rate. Tetralogy of Fallot is the most common cyanotic heart disease (75 %) % to 13 %, due to the clinical data; due to the postmortem data – from 15 % to 16,7 %, in newborns – 5 – 8 %, in senior school age – from 12 % to 14 %.
Interaction with other defects. Tetralogy of Fallot are described in case of multiple chromosome anomalies, gene disorders and syndromes of multiple development malformations.
Clinical picture of the malformation may be different and depends on the peculiarities of the hemodynamics. Shunting of blood through the ventricular septal defect is in the direction of right to left because the pulmonic stenosis, which impedes the flow of blood to the lungs, causes an increased resistance to pulmonary flow and thus increased pressure in the right ventricle.
The main symptoms of tetralogy of Fallot are cyanosis, dyspnea and paroxysmal hypercyanotic attacks that generally worsen during the 1-st year of life. Paroxysmal hypercyanotic attacks are caused by increased shunting of deoxygenated blood across the ventricular septal defect as a result of either increased pulmonary vascular resistance or decreased systemic vascular resistance, or a combination of the two.
Early neonatal and postnatal diagnostics. 1/3 of newborns usually have cyanosis. Children generally cope with hypercyanotic spells by squatting, which increases systemic vascular resistance, thereby decreasing right-to left flow. Typically found on cardiac examination are harsh systolic ejection murmur resulting from pulmonic stenosis, and a single second heart sound if complete obstruction of the right ventricle is present. Chest roentgenograms typically show decresed pulmonary blood flow and a heart that is «boot shaped» (coeur en sabot) as a result of decresed pulmonary artery shadow and right ventricular hypertrophy. The electrocardiogram reveals right axis deviation, right ventricular hypertrophy. The body attempts to compensate for the chronic hypoxia through polycythemia.
Treatment. Paroxysmal hypercyanotic attacks may be treated by placing the child on the abdomen in a knee-chest position, administration of oxygen, drags that increase systemic vascular resistance. Correction includes surgical closure of the ventricular septal defect and widening of the pulmonic outflow tract. This corrective repair may be attempted early in life or may be performed after a palliative systemic-to-pulmonary shunt is placed.
Prognosis. Average lifespan with the natural flow of the congenital malformation of cardiovascular system – Tetralogy of Fallot is 10-12 years. The postsurgical Prognosis depends on the variants of palliative or radical correction of tetralogy of Fallot and postoperative complications.
Bibliography
1. Bolezny serdtsa y sosudov. Rukovodstvo Evropeyskoho obshchestva kardyolohov / pod red. A. Dzhona Kэmma, Tomasa F. Lyushera, Patryka V. Serruysa; per. s anhl. pod red E. V. Shlyakhto. – M. : HЭOTAR- Medya, 2011. – 2294 s.
2.Vrozhdennыe poroky razvytyya : doklad Sekretaryata : EV 126/10 // 126 sessyya Yspolnytel'noho komyteta VOZ : punkt 4.7 predvarytel'noy povestky dnya, 3 dekabrya 2009 h., Zheneva. – Zheneva, 2009. – 9 s.
3. Vrozhdennыe poroky razvytyya : prakt. rukovodstvo / V. N. Zaporozhan, Y. L. Babyy, S. R. Halych, E. L. Kholodkova, N. A. Nykytyna, E. A. Kalashnykova.– Odessa : ONMedU, 2012. – 320 s.
4.Diahnostyka ta monitorynh vrodzhenykh vad sertsya u novonarodzhenykh : navch. posibnyk / O. P. Volosovets', H. S. Senatorova, M .O. Honchar', A. D. Boychenko. – Kh., 2013. – 108 s.
5.Kardyolohyya det•skoho vozrasta / pod red. A. D. Tsarehorodtseva, Yu. M. Belozerova, L. V. Brehel'. – M. : HЭOTAR-Medya, 2014. – 784 s.
6.Klinichna dopplerivs'ka ul'trasonohrafiya / za red. Pola L. Allana, Pola A. Dabbinsa, Myrona A. Poznyaka, V. Normana Mak-Dikena; per. z anhl. – L'viv: Medytsyna svitu, 2007. – 374 s.
7.Mutaf'yan O. A. Det•skaya kardiolohiya / O. A. Mutaf'yan. – M. : HЭOTAR - Medya, 2009. – 504 s.
8.Mutaf'yan O. A. Poroky serdtsa u detey y podrostkov / O. A. Mutaf'yan. – M. : HЭOTAR-Medya, 2009. – 560s.
9.Neonatolohyya : nats. rukovodstvo / pod red. N. N. Volodyna. – M. : Akademyya, 2008. – 848 s.
10.Perynatal'naya kardyolohyya. Rukovodstvo dlya pedyatrov, akusherov, neonatolohov / A. S. Sharыkyn. – M. : Volshebnыy fonar', 2007. – 264 s.
11.Prakhov A. V. Neonatal'naya kardyolohyya / A. V. Prakhov. – N. Novhorod: Nyzh HMA, 2008. – 387 s.
12.Sorokman T. V. Henetychnyy monitorynh. Chastyna I. Problemy epidemiolohiyi urodzhennykh vad rozvytku / T. V. Sorokman, L. V. Shvyhar // Zdorov'e rebёnka. – 2007. – # 3 (6). – S. 109–111.
13.Tsыbul'kyn Э. K. Uhrozhayushchye sostoyanyya v pedyatryy. Эkstrennaya vrachebnaya pomoshch' / Э. K. Tsыbul'kyn. – M. : HЭOTAR-Medya, 2007. – 224 s.
14.Chernaya N. L. Novorozhdennыy rebenok. Osnovы otsenky sostoyanyya zdorov'ya y rekomendatsyy po profylaktyke eho narushenyy : ruk-vo dlya vrachey / N. L. Chernaya, V. V. Shylkyn. – SPb. : Spets–Lyt, 2009. – 352 s.
15.Shabalyn A. V. Klynycheskaya ul'trazvukovaya dyahnostyka u detey y podrostkov : atlas / A. V. Shabalyn, Y. V. Shabalyn. – N. Novhorod : Yzd–vo Nyzhnehorodskoy hos. med. akademyy, 2001. – 240 s.
16.Sharыkyn A. S. Vrozhdennыe poroky serdtsa. Rukovodstvo dlya pedyatrov, kardyolohov, neonatolohov / A. S. Sharыkyn. – 2-e yzd. – M. : Bynom, 2009. – 384 s.
17.Rhodes J1, Curran TJ, Camil L, Rabideau N, Fulton DR, Gauthier NS, Gauvreau K, Jenkins KJ. Impact of Cardiac Rehabilitation on the Exercise Function of Children with Serious Congenital Heart Disease. Pediatrics. 2005 Dec;116(6):1339-45. doi: 10.1542/peds.2004-2697.