"Тrauma" Том 18, №2, 2017
Analysis of the current state of treating intra-articular factures of the calcaneus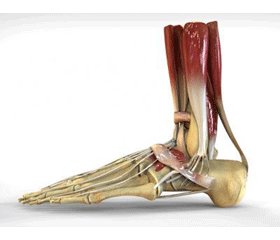 Summary
У статті розглянуто проблему лікування внутрішньосуглобових переломів п'яткових кісток, особливості застосування методології оперативного лікування, що передбачає анатомічну репозицію, кісткову пластику та стабільно-функціональний остеосинтез. Проведений аналіз методик консервативного та оперативного лікування внутрішньосуглобових переломів п'яткових кісток, визначені переваги та недоліки методик, що застосовуються на сучасному етапі.
В статье рассмотрены проблема лечения внутрисуставных переломов пяточных костей, особенности применения методологии оперативного лечения, предусматривающей анатомическую репозицию, костную пластику и стабильно-функциональный остеосинтез. Проведен анализ методик консервативного и оперативного лечения внутрисуставных переломов пяточных костей, определены преимущества и недостатки методик, применяемых на современном этапе.
The paper considers the problem of treating fractures of the calcaneal bones, features of application of surgical treatment methodology that provides anatomical reposition, osteoplasty and stable functional osteosynthesis. The analysis of the methods for conservative and surgical treatment of intra-articular fractures of the calcaneal bones was performed, the advantages and disadvantages of techniques used today were identified.
Keywords
п'яткова кістка; переломи; остеосинтез
пяточная кость; переломы; остеосинтез
calcaneus; fractures; osteosynthesis
For the full article you need to subscribe to the magazine.
Bibliography
1. Gülabi D. Mid-term results of calcaneal plating for displaced intraarticular calcaneus fractures / Gülabi D., Sarı F., Sen C. et al. // Ulus Travma Acil Cerrahi Derg. — 2013. — Vol. 19, № 2. — P. 145-151.
2. Schepers T. Displaced Intra-articular Fractures of the Calcaneus with an emphasis on minimally invasive surgery. Thesis. — Netherlands: Erasmus Universiteit Rotterdam, 2009.
3. Maskill J.D. Calcaneus fractures: a review article / Maskill J.D., Bohay D.R., Anderson J.G. // Foot Ankle. Clin. — 2005. — Vol. 10, № 3. — P. 463-489.
4. Лябах А.П. Переломи п'яткової кістки: Порівняльний аналіз оперативного та консервативного лікування / А.П. Лябах, О.Е. Міхневич, В.Я. Нанинець // Вісник ортопедії, травматології та протезування. — 2009. — № 3. — С. 37-40.
5. Гаврилов И.И. Накостный металлоостеосинтез внутрисуставных переломов пяточной кости / И.И. Гаврилов // Травма. — 2010. — Т. 11, № 5. — С. 530-532.
Similar articles

Authors:
Fil A., Fil U., Kozopas V., Seniuk Y., Jajechnyk O. - Lvivsskyy National Medical University named after Danylo Galician


"Тrauma" Том 15, №6, 2014
Date: 2015.03.10
Categories: Traumatology and orthopedics
Sections: Clinical researches


Authors:
V. B. Makarov - SI "Specialized medical unit number 6", Dnepropetrovsk, Ukraine; E. V. Levadnyi - Dnepropetrovsk National University, Ukraine; О. S. Strafun - Department of microsurgery and reconstructive surgery of the upper extremity of SI "Institute of Traumatology and Orthopaedics of Nstional Academy of Medical Sciences of Ukraine"


"Тrauma" Том 16, №2, 2015
Date: 2015.06.17
Categories: Traumatology and orthopedics
Sections: Clinical researches


Authors:
Bilinskyi P.I., Andreichyn V.A. - National Medical Academy of Postgraduate Education named after P.L. Shupyk, Kyiv, Ukraine; Ivano-Frankivsk National Medical University, Ivano-Frankivsk, Ukraine


"Тrauma" Том 17, №2, 2016
Date: 2016.05.24
Categories: Traumatology and orthopedics
Sections: Clinical researches


Authors:
Анкин Н.Л., Левченко В.А., Левченко А.В. - Национальная медицинская академия последипломного образования имени П.Л. Шупика, г. Киев


"Тrauma" Том 14, №3, 2013
Date: 2013.08.13
Categories: Traumatology and orthopedics
Sections: Specialist manual