"Actual Infectology" Том 5, №2, 2017
The aromatherapy for the treatment and prevention of acute respiratory infections in children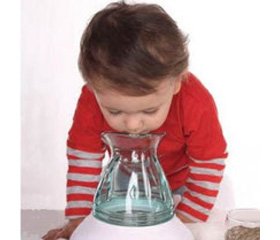 Summary
У статті висвітлено дані про історію ароматерапії, питання механізмів впливу на організм людини ефірних олій, особливості їх терапевтичного ефекту. Наведено основні принципи використання ефірних олій, особливості дозування та режими застосування ефірних олій у дітей. Описано способи застосування ефірних олій у профілактиці і лікуванні гострих респіраторних інфекцій у дітей.
В статье освещены данные об истории ароматерапии, вопросы механизмов воздействия на организм человека эфирных масел, особенности их терапевтического эффекта. Приведены основные принципы использования эфирных масел, особенности дозирования и режимы применения эфирных масел у детей. Описаны способы применения эфирных масел в профилактике и лечении острых респираторных инфекций у детей.
The article covers the history of aromatherapy, the mechanisms of essential oils influence on the human body, and the specific features of their therapeutic effect. The main principles of the use of essential oils, dosage features and modes of application for children are considered. The methods of using essential oils for the prevention and treatment of children's acute respiratory infections are described.
Keywords
ароматерапія; гострі респіраторні захворювання; діти; підлітки
ароматерапия; острые респираторные заболевания; дети; подростки
aromatherapy; acute respiratory diseases; children; adolescents
For the full article you need to subscribe to the magazine.
Bibliography
1. Griv ta gostrі respіratornі іnfekcії v Ukraїnі. Iinformatsiyniy byuleten [Influenza and acute respiratory viral infections in Ukraine]. Kyiv; 2017. 19 р. (In Ukrainian).
2. Zaytseva SV, Zastrozhina AK, Belskaya EA. Aromatherapy in the treatment and prevention of acute respiratory diseases. Trudnyy patsient. 2015;13(1-2):49-52. (In Russian).
3. Namazova LS, Botvineva VV, Torshhoeva RM. Treatment and prevention of acute respiratory infections in often sick children living in megacities. Detskie infektsii. 2007;2:49-52. (In Russian).
4. Unіfіkovanij klіnіchnij protokol ekstrenoї medichnoї dopomogi Gostrі respіratornі іnfekcії, v tomu chislі grip [Acute respiratory infections. Unified clinical protocol for primary care for adults and children]. Kyiv; 2014. 25 p. (In Ukrainian).
5. Ershova IB, Bodnya EI, Mochalova AA, Bodnya IP. Directory of the general practitioner. Standards for the diagnosis and treatment of infectious and parasitic diseases. Kyiv: Vidavets Zaslavskiy OY; 2015. 440 p. (In Ukrainian).
6. Soldatchenko SS, Kashchenko GF, Golovkin VA. Polnaja kniga aromaterapii - profilaktika i lechenie zabolevanij jefirnymi maslami [Complete book on aromatherapy. Prevention and treatment of disea–ses with essential oils]. Simferopol: Tavrida; 2005. 80 p. (In Russian).
7. Mirgorodskaya S. Aromaterapija: mir zapahov - zapahi mira [Aromatherapy: the world of smells — the smells of the world]. Moscow: Naveus; 1996. 125 p. (In Russian).
8. Nikolaevskiy VV. Aromaterapija. Spravochnik [Aromatherapy. Textbook]. Moscow: Meditsina; 2000. 331 p. (In Russian).
9. Dudchenko L, author; Krivenko VV, editor. Aromaty zdorov'ja (lechenie jefiromaslichnymi rastenijami i jefirnymi maslami) [Health flavors. Treatment with essential-oil plants and essential oils]. Kyiv: Globus; 1997. 157 p. (In Russian).
10. Nikolaevskiy VV, Eremenko AE, Ivanov IK. Biologicheskaja aktivnost' jefirnyh masel [Biological activity of essential oils]. Moscow: Meditsina; 1987. 144 p. (In Russian).
11. Jedlicková Z, Mottl O, Serý V. Antibacterial properties of the Vietnamese cajeput oil and ocimum oil in combination with antibacterial agents. J Hyg Epidemiol Microbiol Immunol. 1992;36(3):303-9. PMID: 1293213.
12. Petrushina AD, Nikogosyan AS, Kaib ID, Mal'chenko LA, Ushakova SA. Essential oils inhalations in complex therapy and prophylaxis of acute respiratory viral infections in children. Voprosy sovremennoy pediatrii. 2012;11(2):180-3. (In Russian). doi: 10.15690/vsp.v11i2.235.
13. Rantzsch U, Vacca G, Dück R, GillissenA. Anti-inflammatory effects of Myrtol standardized and other essential oils on alveolar macrophages from patients with chronic obstructive pulmonary di–sease. Med Res. 2009 Dec 7; 14 Suppl. 4:205-9. PMID: 20156758. doi: 10.1186%2F2047-783X-14-S4-205.
14. Siani AC, Souza MC, Henriques MG, et all. Anti-inflammatory activity of essential oils from Syzygium cumini and Psidium guajava. Pharm Biol. 2013 Jul; 51(7):881-7. doi: 10.3109/13880209.2013.768675.
15. Medini H, Elaissi A, Larbi Khouja M, et al. Chemical composition and antioxidant activity of the essential oil of Juniperus phoenicea. Nat Prod Res. 2011 Oct;25(18):1695-706. doi: 10.1080/14786419.2010.535168.
16. Ueno-Iio T, Shibakura M, Yokota K, et all. Lavender essential oil inhalation suppresses allergic airway inflammation and mucous cell hyperplasia in a murine model of asthma. Life Sci. 2014 Jul 17;108(2):109-15. doi: 10.1016/j.lfs.2014.05.018.
17. Ivanchenko VA, Grodzinsiky AM, Cherevchenko TM. Fitojergonomika [Phyto-Ergonomics]. Kyiv: Naukova dumka; 1989. 294 p. (In Russian).
18. Nagornaya NV. Aromaterapija v pediatrii. Lechenie i profilaktika zabolevanij u detej i podrostkov prirodnymi aromatami: zapiski prakticheskogo vracha [Aromatherapy in pediatrics. Treatment and prevention of diseases in children and adolescents with natural flavors: Notes of practitioner]. Usti nad Labem: Izdatelstvo Cosmetic Karl Hadek International; 1998. 288 p. (In Russian).
19. Lokshina EE. Modern possibilities of inhalation therapy with essential oils in the complex treatment and prevention of acute respiratory diseases in children. Praktika pediatra. 2012;83(6):20. (In Russian).
20. Grodzinskiy AM. Fitodizajn i fitoncidy [Phytodesign and phytoncides]. Kyiv: Naukova dumka; 1981. 126 p. (In Russian).
21. Rayt RH, author; Naumov NP, editor. Science of smells. Moscow: Mir; 1966. 223 p. (In Russian).
22. Kotova EN, Pivneva ND. Essential natural oils in the treatment of acute rhinitis in infants. Vestnik otorinolaringologii 2014;1:49-51. (In Russian).
23. Serebryakova EN. Essential oils in the treatment and prevention of acute respiratory infections in children and adults: proven effectiveness, safety, availability .Trudnyy patsient. 2015;8-9:49-54. (In Russian).
Similar articles


Authors: Ершова И.Б., Осипова Т.Ф.
ГУ «Луганский государственный медицинский университет»
"Actual Infectology" 4(13) 2016
Date: 2017.02.09
Categories: Infectious diseases
Sections: Manuals