"Actual Infectology"
About the edition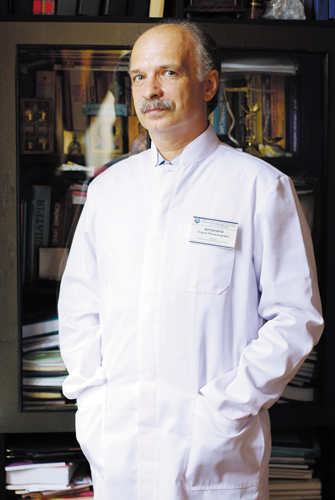 Editor-in-Chief
Sergiy Kramarov
MD, Professor, head of the department of Pediatric Infectious Diseases in Bogomolets National medical university, Kiev, Ukraine. Honorary Doctor of Ukraine.
Deputy chief editor:
Volosovets A.P.
Bodnya K.I.
Registration Certificate КВ № 20544-10344ПР. Issued by the Ministry of Justice of Ukraine 08.02.2014.
Presented in scientific and specialized databases Ulrichsweb Global Serials Directory, WorldCat, RISC (Science Index), Google Scholar, "Dzherelo", Cyberleninka, Vernadsky National Library of Ukraine, CrossRef, International Committee of Medical Journal Editors (ICMJE), SHERPA/RoMEO, Bielefeld Academic Search Engine (BASE), Naukova periodyka Ukrai'ny, Directory of Open Access Journals (DOAJ), NLM-catalog, OpenAIRE, JIC index, ROAD.
Executive Secretary:
Index for Subscription via Post Office (Ukraine): 86149.
Publication frequency: 6 times per year since ‎2017 ( 2013-2016 - 4 imes per year)
ISSN 2312-413X (print)
ISSN 2312-4148 (online)