Ukrainian journal of surgery 2 (33) 2017
Flow chart for learning the topic "Listeria. Laboratory diagnosis" by students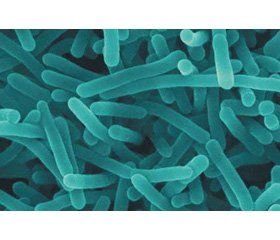 Authors:

Боєва С.С., Ананьєва М.М., Слюсарев О.А.
Донецький національний медичний університет МОЗ України, м. Лиман, Україна
Вищий державний навчальний заклад України «Українська медична стоматологічна академія», м. Полтава, Україна



Categories:

Surgery



Sections:

Specialist manual
Summary
Для кращого розуміння та поліпшення сприйняття відповідної теми з мікробіології пропонуємо для підготовки студентів вищих медичних навчальних закладів використовувати графи логічної структури лабораторної діагностики з включенням до них сучасних методів лабораторної діагностики.
Для лучшего понимания и улучшения восприятия соответствующей темы по микробиологии предлагаем для подготовки студентов высших медицинских учебных заведений использовать графы логической структуры лабораторной диагностики с включением в них современных методов лабораторной диагностики.
We propose the students in higher educational institutions to use the flow charts of the laboratory diagnosis which includes modern methods of the laboratory diagnosis in order to have a better idea and absorb the knowledge on the topics in microbiology.
Keywords
граф логічної структури; студенти; лістерії; методи діагностики
графы логической структуры; студенты; листерии; методы диагностики
flow charts; students; Listeria; diagnostic methods
For the full article you need to subscribe to the magazine.
Bibliography
1. Димань Т.Н. Безпека продовольчої сировини і харчових продуктів / Т.Н. Димань, Т.Г. Мазур. — К.: Академія, 2011. — 517 с.
2. Листерии и листериоз / И.А. Бакулов, Д.А. Васильев, Д.В. Колбасов и др. — M.; Ульяновск: УГСХА, 2008. — 168 с.
3. Литвин В.Ю. Патогенные бактерии, общие для человека и растений: проблемы и факты [Текст] / В.Ю. Литвин, Е.Н. Емельяненко, В.И. Пушкарева // Микробиология. — 1996. — № 2. — С. 76-83.
4. Эпидемиологические аспекты экологии бактерий / В.Ю. Литвин, А.Л. Гинцбург, В.И. Пушкарева и др. — К.: Фармарус-принт, 1998. — 145 с.
5. Drevets D.A. Listeria monocytogenes: epidemiology, human disease, and mechanisms of brain invasion / D.A. Drevets, M.S. Bronze // FEMS Immunol. Med. Microbiol. — 2008. — № 53. — Р. 151-165.
6. Gasanov U. Methods for the isolation and identification of Listeria spp. and Listeria monocytogenes a review / U. Gasanov, D. Hughes, P.M. Hansbro // FEMS Microbiol. Rev. — 2005. — № 29. — P. 851-875.