"Actual Infectology" Том 5, №3, 2017
Use of medicinal plants as the additional therapy of viral hepatitis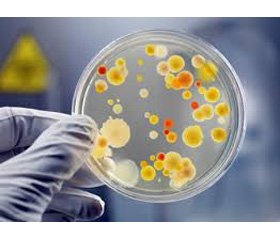 Summary
Вірусні гепатити становлять велику групу інфекційних захворювань людини, що характеризуються переважним ураженням печінки. Лікування вірусних гепатитів є складним завданням і обов'язково передбачає використання клінічних рекомендацій. Питання щодо лікування вірусних гепатитів лікарськими травами вивчається давно. У статті наводяться огляди результатів рандомізованих досліджень, які вивчали ефективність препаратів, що містять лікарські трави, у лікуванні вірусних гепатитів (Yarnell E., Abascal K. та iн). Огляд досліджень було проведено в регістрі контрольованих досліджень гепатобіліарної групи Кокрейн, бібліотеки Кокрейн, MEDLINE, EMBASE, BIOSIS, а також китайських та японських баз даних. Аналіз рандомізованих клінічних досліджень виявив доведену позитивну роль при лікуванні вірусних гепатитів таких лікарських трав: софори японської, розторопші плямистої, солодки, андрографіса волотистого, звіробою звичайного, плодів лимонника китайського, кореня кульбаби лікарської, кореня лопуха великого, кореневищ куркуми довгої, кореня шавлії червонокореневищної та ін. Автори цієї статті рекомендують групи рослин, що використовуються при лікуванні вірусних гепатитів, принципи, а також рецепти зборів лiкарських рослин, методику приготування і рекомендації щодо застосування приготованих препаратів — доза, частота прийому та тривалість фітотерапії для цієї групи пацієнтів. Вказується, на якому етапі захворювання і які трави можна додавати в збір залежно від загального стану та скарг хворого, збудника вірусного гепатиту і результатiв лабораторних дослiджень. Рекомендовано використання лікарських трав тільки як доповнення до основного лікування противірусними препаратами згідно з клінічними рекомендаціями щодо лікування вірусних гепатитів.
Вирусные гепатиты составляют большую группу инфекционных заболеваний человека, характеризующихся преимущественным поражением печени. Лечение вирусных гепатитов является сложной задачей и предполагает обязательное использование клинических рекомендаций. Вопрос о лечении вирусных гепатитов лекарственными травами изучается давно. В статье приводятся обзоры результатов рандомизированных исследований, изучавших эффективность препаратов, содержащих лекарственные травы, в лечении вирусных гепатитов (Yarnell E., Abascal K. и др.). Обзор исследований был проведен в регистре контролированных исследований гепатобилиарной группы Кокрейн, библиотеки Кокрейн, MEDLINE, EMBASE, BIOSIS, а также китайских и японских баз данных. Анализ рандомизированных клинических исследований выявил доказанную положительную роль при лечении вирусных гепатитов следующих лекарственных трав: традиционных китайских трав, софоры японской, расторопши пятнистой, солодки, андрографиса метельчатого, зверобоя продырявленного, плодов лимонника китайского, корня одуванчика лекарственного, корня лопуха большого, корневища куркумы длинной, корня шалфея краснокорневищного и др. Авторы данной статьи рекомендуют группы растений, использующиеся при лечении вирусных гепатитов, принципы, а также рецепты сборов, методику приготовления и рекомендации по применению приготовленных препаратов — доза, частота приема и продолжительность фитотерапии для этой группы пациентов. Указывается, на каком этапе заболевания и какие травы можно добавлять в сбор в зависимости от состояния больного, возбудителя вирусного гепатита и лабораторных показателей. Рекомендовано использование лекарственных трав только как дополнение к основному лечению противовирусными препаратами согласно клиническим рекомендациям по лечению вирусных гепатитов.
Dear colleagues, continuing the rubric of the journal about the treatment of infectious diseases by medicinal plants, we want to present the methods of using medicinal plants as an additional therapy for treatment of viral hepatitis in addition to the main treatment according to the generally clinical standards of antiviral therapy. Viral hepatitis compiles a large group of human infectious diseases characterized by a predominant liver damage. "Currently, viral hepatitis is recognized as a major public health problem requiring urgent action", said Dr Margaret Chan, WHO Director-General (WHO Global hepatitis report, 2017). Treatment of viral hepatitis is a complex task and involves the use of generally clinical recommendations or standards. There are criteria for determining the need for pharmacotherapy and the most rational scheme for antiviral treatment in every case of viral hepatitis. The purpose of antiviral therapy is to achieve a stable virologic response, to prevent the progression of the disease, the development of cirrhosis and hepatocellular carcinoma. However, at the present stage a stable virologic response in the general population of patients can be achieved in approximately 60 % of cases. In addition, standard antiviral drugs have side effects, are of high cost and are contraindicated in a number of clinical situations, for example, with a decrease in the number of blood elements (thrombocytopenia, leukopenia, anemia), at the stage of decompensated liver cirrhosis. Probably, all this induces to use alternative methods of therapy, which remain popular both among general practitioners and patients with this infection. The question of the treatment of viral hepatitis with medicinal herbs has been studied for a long time. According to some authors, there is no scientific evidence that hepatitis C can be cured by herbs. The only scientifically proven method of fighting the virus is antiviral therapy. However, there are other points of view on this issue. A review of the results of randomized trials on the effectiveness of drugs containing herbs in the treatment of hepatitis C and the advisability of their use in this category of patients found that in 2001 a review was published on the analysis of the efficacy and safety of hepatitis C treatment with drugs based on medicinal herbs (Yarnell E., Abascal K. and others). The authors turned to the register of controlled studies of the hepatobiliary Cochrane group, the Cochrane libraries, MEDLINE, Embase, BIOSIS, and also to Chinese and Japanese databases. For the analysis, randomized clinical trials were selected comparing the results of using medicinal herbs (one herb or herb collection) with placebo or no treatment, or with general nonspecific treatment, other methods of phytotherapy or with interferon α (IFN-α) and/or ribavirin. Analysis of randomized clinical trials has shown a proven positive role in the treatment of viral hepatitis following such medicinal herbs as: traditional Chinese herbs, Sophora Japanese (Milk thistle, Silybum marianum), Licorice (Liquorice, sweetwood, licorice root), Andrographis paniculata, St. John's wort (Hypericum perforatum), Chinese Schisandra chinensis (wu wei zi), Astragalus membranaceus root (huang qi), dandelion root (Taraxacum officinale), root of the great burdock (Arctium lappa), Curcuma longa, root of the red sage (or danshen, Salvia miltiorrhiza), etc. The authors of this article based on available literature data recommend the plant groups used in the treatment of viral hepatitis, principles, as well as prescription of plant collections, the method of preparation and recommendations for the application of the prepared preparations with indication of the dose, the frequency of administration and the duration of phytotherapy for this group of patients. It is indicated at which stage of the disease and which herbs can be added to the collection, depending on the general state and complains of the patient, the causative agent of viral hepatitis and laboratory examination data. For the therapy of viral hepatitis, it was recommended to use medicinal herbs only as an addition to the main treatment with antiviral drugs according to clinical recommendations or standards for the treatment of viral hepatitis.
Keywords
вірусні гепатити; лікування; фітотерапія; трави лікарські; принципи фітотерапії
вирусные гепатиты; лечение; фитотерапия; травы лекарственные; принципы фитотерапии
viral hepatitis; treatment; herbal medicine; medicinal herbs; principles of phytotherapy
For the full article you need to subscribe to the magazine.
Bibliography
1. WHO. Global hepatitis report, 2017. Available from: http://www.who.int/hepatitis/publications/global-hepatitis-report2017/en/
2. Harchenko NV, Golovchenko AI, Zajcev IA. [Chronic viral hepatitis: problems and desicion]. Zdorov'ja Ukrai'ny. 2007;7:19-20 (in Russian).
3. Yvashkyn VT, Morozova MA, Maevskaja MV, Fedos'yna EA. [Hepatitis and medicinal herbs. Treatment of liver diseases with medicinal herbs]. 2015. Available from: http://www.hv-info.ru/info/statyi/gepatit-s/251-2015-01-06-18-19-38.html (in Russian).
4. Morozov SA. [Hepatitis under control]. 2014. Available from: http://zdr.ru/articles/gepatit_pod_kontrolem (in Russian).
5. Yarnell E, Abascal K. [Dandelion (Taraxacum officinale and T. mongolicum)]. Integr Med. 2009;8:35-38. Available from: https://medi.ru/info/4214/
6. Glebov VY. [Phytotherapy of viral hepatitis Herbal remedies for the treatment of viral hepatitis]. 2011. Available from: http://glebov-fitocenter.ru/stat-fitoprof12-01.htm (in Russian).
7. Alefyrov AN. [Scheme of treatment of viral hepatitis with medicinal plants]. 2012. Available from: http://www.travolekar.ru/articles/hepat/skhema.php (in Russian).
8. Molokovskij DS, Jesaulenko EV, Pavlova OO. [Chronic hepatitis C: principles and prospects of phytotherapy]. www.medline.ru Tom 7, Infekcionnye bolezni, oktjabr' 2006. Available from: http://webcache.googleusercontent.com/search?q=cache:JVejlieY5O0J:www.medline.ru/public/pdf/7_030.pdf+&cd=38&hl=ru&ct=clnk&gl=ru (in Russian).
9. Barnaulov OD. [Introduction to herbal medicine]. (Serija «Mir mediciny») Saint Petersburg: Izdatel'stvo "Lan'"; 1999. 160 р. (in Russian).
10. D'jachuk GI, Jurchenko IV, Vishneveckaja TP, Karlina MV. [The study of hepatoprotective properties of betulin]. Vestnik SPb gos.med.akademii. 2004;1(5):142-145 (in Russian).
10. Treskunov KA. [Acute viral hepatitis]. 2014. Available from: http://www.treskunov.ru/pechenj_zhvp/tact-gepatit_ostrii_virusnii.html (in Russian).
11. Nasybullina NM. [Phytotherapy of chronic liver diseases. Phytotherapy of chronic hepatitis]. 2016. Available from: http://www.consilium-medicum.com.ua/issues/2/17/178/ (in Russian).
12. Sinjakov AF. [Treatment by Propolis]. Moskva: Aveont. 2005;128 р. Available from: http://apiary.su/knigi-i-stati-po-pchelovodstvu/lechenie-propolisom-sinyakov-a-f/ (in Russian).
13. Sokolova NV. [The folk methods and means of treatment of hepatitis C]. 2015. Available from: http://www.ayzdorov.ru/lechenie_gepatit_narsr.php (in Russian).
Similar articles

Authors: Ершова И.Б., Осипова Т.Ф.
ГУ «Луганский государственный медицинский университет»
"Actual Infectology" 4(13) 2016
Date: 2017.02.09
Categories: Infectious diseases
Sections: Manuals