"Actual Infectology" Том 5, №5, 2017
Correlation interrelations of immunological and clinical and laboratory parameters in patients with toxocara infestation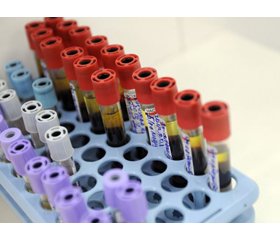 Summary
У статті подані результати кореляційного аналізу імунологічних та клініко-лабораторних показників пацієнтів із токсокарозною інвазією та ураженням дихальної системи.
В статье представлены результаты корреляционного анализа иммунологических и клинико-лабораторных показателей пациентов с токсокарозной инвазией и поражением дыхательной системы.
The article presents the results of correlation analysis of immunological and clinical and laboratory parameters in patients with toxocara infestation and respiratory disease.
Keywords
токсокарозна інвазія; діти; кореляційний аналіз
токсокарозная инвазия; дети; корреляционный анализ
toxocara infestation; children; correlation analysis
For the full article you need to subscribe to the magazine.
Bibliography
1. Avdjuhina TI, Konstantinova TN, Prokosheva MN. Modern view on the problem of helminthiases in children and effective ways of solving. Lechashchii vrach. 2004;1:24-29. (in Russian).
2. Glazunova LV, Artamonov RG, Bektashiants EG, et al. Toxocariasis in children. Lechebnoe delo. 2008;1:69-73. (in Russian).
3. Okhotnikova EN, Tkacheva TN. Helminthiases in children. Mystectvo likuvannja. 2011;3(79):32-41. (in Russian).
4. Dralova A, Usachova E. Some clinical and cytokine feathu–res of the clinical course of recurrent respiratory system diseases in children with the toxocariasis invasion. Georgian Med News. 2015 Dec;(249):62-7. PMID: 26719552. (in Russian).
5. Dralova A, Usachova E. Some laboratory indicators of blood in children with impaired respiratory system against the backrgound of toxocariasis. Aktual'ni problemy suchasnoi' medycyny. Visnyk ukrai'ns'koi' medychnoi' stomatologichnoi' akademii' . 2014;3(47):128-132. (in Ukrainian).
6. Dralova A, Usachova E. Immunological features of the lesion of respiratory system in the case of toxocariasis invasion in children of the Zaporizhzhya region. Problemy vijs'kovoi' ohorony zdorov'ja. Zbirnyk naukovyh prac' UVMA. 2014;42:350-353. (in Ukrainian).
7. Gottstein B, Piarroux R. Current trends in tissue-affecting helminths. Parasite. 2008 Sep;15(3):291-8. doi: 10.1051/parasite/2008153291.
8. Iukhimenko GG, Maidannik VG. Toxocariasis in children. International Journal of Pediatrics, Obstetrics and Gynecology. 2012;2(1):124-134. (in Russian).
Similar articles

Authors: Сорокман Т.В.(1), Перкас І.(2)
1 - ВДНЗ України «Буковинський державний медичний університет», м. Чернівці, Україна
2 - «Gemeinschaftslabor», м. Котбус, Німеччина
"Actual Infectology" Том 6, №4, 2018
Date: 2018.10.01
Categories: Infectious diseases
Sections: Clinical researches


Authors: Крамарьов С.О., Закордонець Л.В.
Національний медичний університет імені О.О. Богомольця, м. Київ, Україна
"Actual Infectology" Том 7, №5-6, 2019
Date: 2019.11.25
Categories: Infectious diseases
Sections: Specialist manual

Authors:
В.Є. Казмірчук, д.м.н., професор, Кафедра клінічної імунології та алергології з курсом дитячої клінічної імунології Національного медичного університету імені О.О. Богомольця


"Internal medicine" 4(4) 2007
Date: 2008.06.02
Categories: Immunology
Sections: Specialist manual