"Actual Infectology" Том 5, №5, 2017
Aseptic menights in children: extension of diagnostic possibilities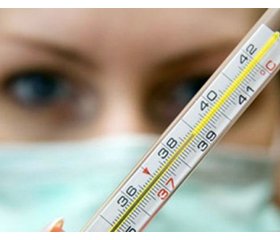 Summary
Обстежені 42 дитини віком 12 міс. — 10 років, які були госпіталізовані з попереднім діагнозом «менінгіт». Аналізували симптоми захворювання, результати лабораторних досліджень крові, ліквору, активність лактатдегідрогенази (ЛДГ) ліквору. Тяжкість хворих з серозними менінгітами оцінена за шкалою тяжкості AMSS. Було встановлено статистично вірогідно вищу активність лактатдегідрогенази ліквору у пацієнтів з серозними менінгітами. Активність ЛДГ залежала від рівня цитозу ліквору, концентрації в лікворі білка, загальної кількості лімфоцитів у периферичній крові, що вказує на можливість використання дослідження активності ЛДГ ліквору як додаткового показника у діагностиці серозних менінгітів у дітей.
Обследованы 42 ребенка в возрасте 12 мес. — 10 лет, госпитализированных с предварительным диагнозом «менингит». Анализировали симптомы заболевания, результаты лабораторных исследований крови, ликвора, активность лактатдегидрогеназы (ЛДГ) ликвора. Тяжесть больных с серозными менингитами оценена по шкале тяжести AMSS. Была установлена статистически достоверно высшая активность лактатдегидрогеназы ликвора у пациентов с серозными менингитами. Активность ЛДГ зависела от уровня цитоза ликвора, концентрации в ликворе белка, общего количества лимфоцитов в периферической крови, что указывает на возможность использования исследования активности ЛДГ ликвора в качестве дополнительного показателя в диагностике серозных менингитов у детей.
Forty-four children aged 12 months — 10 years old hospitalized with a preliminary diagnosis of meningitis were observed. The symptoms of the disease, the results of laboratory blood tests, liquor, and the activity of LDH of the liquor were analyzed. The disease severity in patients with aseptic meningitis was estimated by AMSS severity scale. A statistically significantly higher activity of lactic dehydrogenase in patients with meningitis was determined. The activity of LDH depended on the level of CSF cytosis, the concentration of protein in the liquor, the total number of leukocytes in the peripheral blood, indicating the possibility of using the LDG activity of the liver as an additional indicator for the diagnosis of serous meningitis in children.
Keywords
діти; серозні менінгіти; лактатдегідрогеназа
дети; серозные менингиты; лактатдегидрогеназа
children; serous meningitis; lactic dehydrogenase
For the full article you need to subscribe to the magazine.
Bibliography
1. Hikita N, Seto T, Yamashita K, et al. Relationship between Severity of Aseptic Meningitis and Cerebrospinal Fluid Cytokine Le–vels. Osaka City Med J. 2015 Dec;61(2):63-71. PMID: 26995850.
2. Nussinovitch M, Finkelstein Y, Elishkevitz KP, et al. Cerebrospinal fluid lactate dehydrogenase isoenzymes in children with bacterial and aseptic meningitis. Transl Res. 2009 Oct;154(4):214-8. doi: 10.1016/j.trsl.2009.06.011.
3. Kępa L, Oczko-Grzesik B, Błedowski D. Evaluation of cerebrospinal fluid and plasma lactate dehydrogenase activity in patients with purulent, bacterial meningoencephalitis. Przegl Epidemiol. 2006;60(2):291-8. PMID: 16964681.
4. Quaglia A, Karlsson M, Larsson M, et al. Total lactate dehydrogenase in cerebrospinal fluid for identification of bacterial meningitis. J Med Microbiol. 2013 Nov;62(Pt 11):1772-3. doi: 10.1099/jmm.0.058156-0.
5. Dash PC, Patro D. Role of CSF CK, LDH, GGTP Enzyme Levels in Diagnostic and Prognostic Evaluation of Meningitis. J Clin Diagn Res. 2014 Jul;8(7):MC19-22. doi: 10.7860/JCDR/2014/9675.4615.