"Actual Infectology" Том 5, №5, 2017
Effect of sodium selenite on thyroid gland functioning and efficacy of chemotherapy in tuberculosis patients with a concomitant diabetes mellitus and autoimmune thyroiditis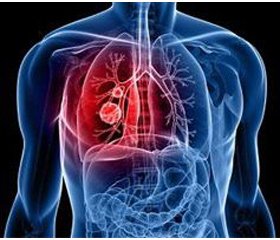 Authors:

Матвеева С.Л., Тяжлова Н.Н., Яковлева Е.В., Матвеев С.А.
Харьковский национальный медицинский университет, г. Харьков, Украина



Categories:

Infectious diseases



Sections:

Clinical researches
Summary
У 40 хворих на туберкульоз легень та цукровий діабет проведено ультразвукове дослідження ехоструктури щитоподібної залози та в сироватці крові імуноферментним методом визначені рівні вмісту вільного тироксину, тирео­тропного гормона гіпофіза та антитіл до тиреоглобуліну і тиреопероксидази та рівень вмісту селену до початку та наприкінці фази інтенсивної хіміотерапії залежно від призначення селеніту натрію. Ефективність протитуберкульозної хіміотерапії оцінювалась за допомогою загальноприйнятих клінічних, бактеріологічних та рентгенологічних критеріїв. Автоімунний тиреоїдит з явищами субклінічного гіпотиреозу діагностовано у всіх досліджених осіб. Використання селеніту натрію протягом фази інтенсивної хіміотерапії відновлювало функцію щитоподібної залози. Темпи зникнення симптомів інтоксикації, абацилювання мокротиння та загоєння деструкцій наприкінці інтенсивної фази хіміотерапії вірогідно вище в групі хворих із призначенням селеніту натрію.
У 40 больных туберкулезом легких и сахарным диабетом проведено ультразвуковое исследование эхоструктуры щитовидной железы и в сыворотке крови иммуноферментным методом определены уровни содержания свободного тироксина, тиреотропного гормона гипофиза, антител к тиреоглобулину и тиреопероксидазе и уровень селена до начала и в конце интенсивной фазы химиотерапии в зависимости от назначения селенита натрия. Эффективность противотуберкулезной химиотерапии оценивалась по общепринятым клиническим, бактериологическим и рентгенологическим критериям. Аутоиммунный тиреоидит с явлениями субклинического гипотиреоза диагностирован у всех обследованных лиц. Применение селенита натрия на протяжении фазы интенсивной химиотерапии восстанавливало функцию щитовидной железы. Темпы исчезновения симптомов интоксикации, абациллирования мокроты и заживления деструкций в конце фазы интенсивной химиотерапии достоверно выше в группе больных с назначением селенита натрия.
In 40 tuberculosis patients with diabetes mellitus and autoimmune thyroiditis ultrasonic research of thyroid structure and measurement of levels of free thyroxine, thyroid stimulating hormone, antibodies to thyroglobulin and peroxidase and selenium in the serum of blood were conducted by immune-enzyme method at the beginning and at the end of the phase of intensive chemotherapy depending on the prescribing of sodium selenite. Efficacy of antituberculosis chemotherapy was estimated by general clinical, bacteriological and X-ray criteria. Autoimmune thyroiditis with the phenomena of subclinical hypothyroidism is diagnosed for all investigational persons. Prescribing of sodium selenite during the phase of intensive chemotherapy promotes the recovery of thyroid function. Rates of intoxication symptoms elimination, abacillation reduction and healing of the cavities at the end of intensive phase of chemotherapy were for certain higher in the group of patients with prescribing of sodium selenite.
Keywords
туберкульоз легень; цукровий діабет; автоімунний тиреоїдит; наслідки протитуберкульозної хіміотерапії; селеніт натрію
туберкулез легких; сахарный диабет; аутоиммунный тиреоидит
pulmonary tuberculosis; diabetes mellitus; autoimmune thyroiditis
For the full article you need to subscribe to the magazine.
Bibliography
1. Kaminskaya GO, Abdullaev RYu. Pathophysiological prere–quisites for the negative impact of diabetes mellitus on the course of pulmonary tuberculosis. Tuberculosis and Lung Diseases. 2014;91(3):5-10. (in Russian).
2. Matveyeva SL. The role of premorbid thyroid status in for–ming cellular immunity and outputs of chemotherapy in patients with destructive tuberculosis of lungs. Problemi endokrinnoi patologii. 2011;3:35-43. (in Russian).
3. Matveyeva SL. Influence of thyroid function activity on the indexes of immunity in tuberculosis patients. Tuberculosis, Lung Di–seases, HIV Infection. 2016;2(25):40-43. (in Russian).
4. Matveyeva SL. Clinical characteristics and chemotherapy response in pulmonary tuberculosis patients with thyroid patho–logy. Tuberculosis, Lung Diseases, HIV Infection. 2011;2(05):39-44. (in Russian).
5. Cherenco SA, Matveyeva SL. Correlation between clinical course of pulmonary tuberculosis, thyroid gland function and some cytokines. Ukrainian Pulmonology Journal. 2011;2:35-38. (in Russain).
6. Yuzvenko TYu. Incidence of Thyroid Structural Disorders in Patients with Type 2 Diabetes Mellitus. Mezhdunarodnyi Endokrinologicheskii Zhurnal. 2015;1(65):19-22. (in Ukrainian).
7. Baker MA, Harries AD, Jeon CY, et al. The impact of diabetes on tuberculosis treatment outcomes: a systematic review. BMC Med. 2011 Jul 1;9:81. doi: 10.1186/1741-7015-9-81.
8. Dora JM, Machado WE, Rheinheimer J, Crispim D, Maia AL. Association of the type 2 deiodinase Thr92Ala polymorphism with type 2 diabetes: case–control study and meta-analysis. Eur J Endocrinol. 2010 Sep;163(3):427-34. doi: 10.1530/EJE-10-0419.
9. Duntas L.H. The role of iodine and selenium in autoimmune thyroiditis. Horm Metab Res. 2015 Sep;47(10):721-6. doi: 10.1055/s-0035-1559631.
10. Вrigelius-Flohѐ R. The evolving versatility of selenium in biology. Antioxid Redox Signal. 2015 Oct 1;23(10):757-60. doi: 10.1089/ars.2015.6469.
11. Faurholt-Jepsen D, Range N, Praygod G, et al. The role of diabetes co-morbidity for tuberculosis treatment outcomes: A prospective cohort study from Mwanza, Tanzania. BMC Infect Dis. 2012 Jul 27;12:165. doi: 10.1186/1471-2334-12-165.
12. Faurholt-Jepsen D, Range N, Praygod G, et al. The role of diabetes on the clinical manifestations of pulmonary tuberculosis. Trop Med Int Health. 2012 Jul;17(7):877-83. doi: 10.1111/j.1365-3156.2012.03002.x.
13. Hage M, Zantout MS, Azar ST. Thyroid Disorders and Diabetes Mellitus. J Thyroid Res. 2011;2011: 439463. doi: 10.4061/2011/439463.
14. Kadiyala R, Peter R, Okosieme OE. Thyroid dysfunction in patients with diabetes: clinical implications and screening strategies. Int J Clin Pract. 2010 Jul;64(8):1130-9. doi: 10.1111/j.1742-1241.2010.02376.x.
15. Ramasamy V, Kadiyala R, Fayyaz F, Mallipedhi A, Bag–lioni P, Okosieme OE. Value of a baseline serum thyrotropin as a predictor of hypothyroidism in patients with diabetes mellitus. Endocr Pract. 2011 Jan-Feb;17(1):26-32. doi: 10.4158/EP10096.OR.
16. Tomer Y, Menconi F. Type 1 diabetes and autoimmune thyroiditis: the genetic connection. Thyroid. 2009 Feb; 19(2):99-102. doi: 10.1089/thy.2008.1565.
Similar articles



Authors:
Roland Gartner, Barbara C.H. Gasnier, Johannes W. Dietrich, Bjarne Krebs, Matthias W.A. Angstwurm Department of Endocrinology, Medizinische Klinik Innenstadt, University of Munich, Munich, Germany


International journal of endocrinology 6 (46) 2012
Date: 2013.02.25
Categories: Endocrinology
Sections: Clinical researches