"Actual Infectology" Том 5, №6, 2017
Epidemiological surveillance of infectious diseases in public health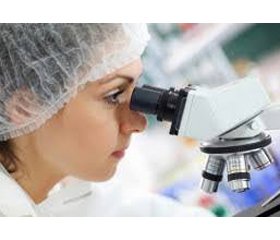 Summary
На етапі розбудови сфери громадського здоров'я необхідна оптимізація системи епідеміологічного нагляду за інфекційними хворобами. Впровадження соціально-економічного аналізу дозволить виявляти пріоритетні інфекційні хвороби. Встановлення взаємозв'язку між соціально-гігієнічним моніторингом і системою епідеміологічного нагляду підвищить можливість прогнозування ризику ускладнення епідемічної ситуації з конкретної нозологічної форми на певній території. Модернізація на компетентній основі підготовки лікарів різного профілю з питань епідеміології сприятиме удосконаленню епідеміологічного нагляду за інфекційними хворобами.
На этапе развития системы общественного здоровья возникла необходимость оптимизации системы эпиднадзора за инфекционными болезнями. Внедрение социально-экономического анализа позволит выявлять приоритетные инфекционные болезни. Установление взаимосвязи между социально-гигиеническим мониторингом и системой эпиднадзора повысит возможность прогнозирования риска осложнения эпидемической ситуации по конкретной нозологической форме на определенной территории. Модернизация на компетентностной основе подготовки врачей различного профиля по вопросам эпидемиологии будет способствовать совершенствованию эпиднадзора за инфекционными болезнями.
At the stage of development of the public health system, there was a need to optimize the system of epidemiological surveillance of infectious diseases. The introduction of social and economic analysis will allow the identification of priority infectious diseases. Establishing the relationship between social and hygienic monitoring and the epidemiological surveillance system will increase the possibility of predicting the risk of aggravation of an epidemiological situation in terms of specific nosological form in a certain territory. Upgrading on a competent basis of training of doctors of various profiles on epidemiology will contribute to the improvement of epidemiological surveillance of infectious diseases.
Keywords
епідеміологічний нагляд, соціально-гігієнічний моніторинг, громадське здоров'я
эпидемиологический надзор; социально-гигиенический мониторинг; общественное здоровье
epidemiological surveillance; social and hygienic monitoring; public health
For the full article you need to subscribe to the magazine.
Bibliography
Podavalenko A.P. Naukove obgruntuvannja epidemiologichnogo nagljadu za kontrol'ovanymy krapel'nymy infekcijamy u regionah Ukrai'ny z riznoju ekologichnoju sytuacijeju. Diss. dokt. med. nauk [Scientific substantiation of epidemiological surveillance of controlled drop infections in the regions of Ukraine with different environmental situation. Dr. med. sci. diss.]. Kyiv; 2015. 44 p. (in Ukrainian).
Cabinet of Ministers of Ukraine. Ordinance№ 1002-р dated November 30, 2016. On approval of the Concept of development of the public health system. Available from: https://www.kmu.gov.ua/ua/npas/249618799. Accessed: November 30, 2016. (in Ukrainian).
Statut DU Centr Gromads'kogo zdorov'ja MOZ Ukrai'ny [Charter of the public institution "Center of Public Health of Ukraine]. Кyiv; 2015. 27 р. (in Ukrainian).
Feldblyum IV. Epidemiological surveillance of infectious di–seases: theory and practice. Epidemiologiya i Infektsionnye Bolezni. 2009;3:46-49. (in Russian).
Cherkasskiǐ BL. Doctrine of the transmission of the causative agents of infections and social and ecologic concepts of the epidemic process. Journal of microbiology, epidemiology and immunobiology. 2003;5:54-62.
Shafrans'kyj VV, editor. Shhorichna dopovid' pro stan zdorov'ja naselennja, sanitarno-epidemichnu sytuaciju ta rezul'taty dijal'nosti systemy ohorony zdorov'ja Ukrai'ny. 2015 rik [Annual report on the health of the population, the sanitary and epidemiological situation and the results of the health care system in Ukraine 2015]. Київ; 2016. 452 p. (in Ukrainian).