"Actual Infectology" Том 5, №6, 2017
Dynamics of biochemical parameters and functional state of the autonomic nervous system in patients with acute hepatitis B with chronic alcohol use in hepatotoxic doses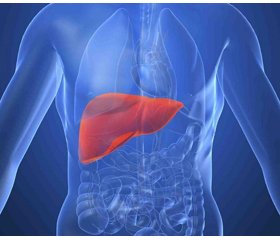 Authors:

Фурик О.О., Рябоконь О.В., Оніщенко Т.Є., Савельєв В.Г., Задирака Д.А.
Запорізький державний медичний університет, м. Запоріжжя, Україна



Categories:

Infectious diseases



Sections:

Clinical researches
Summary
В роботі показано, що у хворих на гострий гепатит В із хронічним уживанням алкоголю в гепатотоксичних дозах відбуваються більш виражені функціональні порушення стану вегетативної нервової системи з розвитком вегетативного дисбалансу у бік ваготонії, які зберігаються і в періоді реконвалесценції.
В работе показано, что у больных острым гепатитом В с хроническим употреблением алкоголя в гепатотоксичных дозах происходят более выраженные функциональные нарушения состояния вегетативной нервной системы с развитием вегетативного дисбаланса в сторону ваготонии, которые сохраняются и в периоде реконвалесценции.
It is shown that in patients with acute hepatitis B with chronic alcohol use in hepatotoxic doses, more significant functional disturbances of the autonomic nervous system state occur with the development of vegetative imbalance towards vagotonia, which persist in the period of convalescence.
Keywords
гострий гепатит В; варіабельність ритму серця; алкоголь
острый гепатит В; вариабельность ритма сердца; алкоголь
acute hepatitis В; heart rate variability; alcohol
For the full article you need to subscribe to the magazine.
Bibliography
Gacche RN, Kaid AM. Epidemiology of viral hepatitis B and C infections in Ibb city, Yemen. Hepat Mon. 2012 Jul; 12(7):460-462. doi: 10.5812/hepatmon.6140.
Bozza C, Cinausero M, Iacono D, Puglisi F. Hepatitis B and cancer: A practical guide for the oncologist. Crit Rev Oncol Hematol. 2016 Feb;98:137-46. doi: 10.1016/j.critrevonc.2015.10.017.
Mina T, Amini Bavil Olyaee S, Tacke F, Maes P, Van Ranst M, Pourkarim MR. Genomic Diversity of Hepatitis B Virus Infection Associated With Fulminant Hepatitis B Development. Hepat Mon. 2015 Jun 23;15(6):e29477. doi: 10.5812/hepatmon.29477v2.
Sitnikov IG, Maleev VV, Shoshin AA. Optimization of hepatoprotective therapy of viral hepatitis with consideration of neuromediatory link of pathogenesis. Terapevticheskij arkhiv. 2006;78(11):12-17. (in Russian).
Van Laar JO, Peters CH, Vullings R, Houterman S, Oei SG. Power spectrum analysis of fetal heart rate variability at near term and post term gestation during active sleep and quiet sleep. Early Hum Dev. 2009 Dec;85(12):795-8. doi: 10.1016/j.earlhumdev.2009.11.001.
Voronenko JuV, Moskalenko VF, Procek OG, et al, authors. Voronenko JuV, Moskalenko VF, editors. Social'na medycyna ta organizacija ohorony zdorov'ja : Pidruchnyk [Social medicine and organization of health care: Textbook]. Ternopil: Ukrmedknyga; 2000. 680 pp. (in Ukrainian).
Heart rate variability: standard of measurement, physiological and clinical use. Task Forse of European Society of Cardiology and The North American Society of Pacing and Electrophysiology. Circulation. 1996 Mar 1;93(5):1043-65. PMID: 8598068.
Andrejchyn MA, Dryzhak VI, Rjabokon' OV, Kopcha VS, authors. Virusni gepatyty i rak pechinky [Viral Hepatitis and Liver Cancer]. Ternopil: TSMU; 2010. 188 рр. (in Ukrainian).
Genovesi S, Prata Pizzala DM, Pozzi M, et al. Baroreceptor sensitivity and baroreceptor effectiveness index in cirrhosis: the relevance of hepatic venous pressure gradient. Liver Int. 2010 Feb;30(2):232-9. doi: 10.1111/j.1478-3231.2009.02125.x.
Lane JD, Adcock RA, Burnett RE. Respiratory sinus arrhythmia and cardiovascular responses to stress. Psychophysiology. 1992 Jul;29(4):461-70. PMID: 1410177.
Similar articles



Authors: Машко О.П., Рябоконь О.В., Ушеніна Н.С., Савельєв В.Г., Задирака Д.А.
Запорізький державний медичний університет, м. Запоріжжя, Україна
"Actual Infectology" 3 (12) 2016
Date: 2016.11.21
Categories: Infectious diseases
Sections: Clinical researches