"Actual Infectology" Том 5, №6, 2017
Clinical case of tetanus in an injecting drug user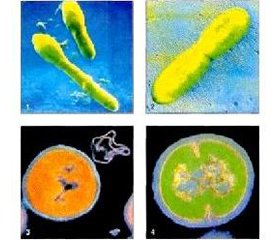 Authors:

Шостакович-Корецька Л.Р., Маврутенков В.В., Ревенко Г.О., Шевченко-Макаренко О.П., Партоєва O.Г., Олійник В.В.
ДЗ «Дніпропетровська медична академія МОЗ України», м. Дніпро, Україна



Categories:

Infectious diseases



Sections:

Specialist manual
Summary
У статті наводяться дані щодо захворюваності на правець у Дніпропетровській області з 2014 по 2017 рік. На сьогодні з урахуванням зниження імунного прошарку населення нашої країни розглянуті клінічні дані перебігу правця в споживача ін'єкційних наркотиків та обговорена необхідність настороги як лікаря первинної ланки, так і вузьких спеціалістів щодо можливості виникнення правця в нещеплених осіб. Лікарі повинні брати до уваги правець при диференціальній діагностиці менінгіту, судомного синдрому тощо, особливо в споживачів ін'єкційних наркотичних речовин, які є групою ризику з цього захворювання у всіх країнах світу, у тому числі й в Україні. Обговорені помилки та шляхи проведення диференціальної діагностики при встановленні первинного діагнозу хворому. Акцентовано увагу на необхідності проведення вакцинації проти правця неімунного населення.
В статье приводятся данные по заболеваемости столбняком в Днепропетровской области с 2014 по 2017 год. В настоящее время с учетом снижения иммунной прослойки населения нашей страны рассмотрены клинические данные течения столбняка у потребителя инъекционных наркотиков и обсуждена необходимость настороженности как врача первичного звена, так и узких специалистов относительно возможности возникновения столбняка у непривитых лиц. Врачи должны учитывать столбняк при дифференциальной диагностике менингита, судорожного синдрома и т.д., особенно у потребителей инъекционных наркотических веществ, которые являются группой риска по этому заболеванию во всех странах мира, в том числе и в Украине. Обсуждены ошибки и пути проведения дифференциальной диагностики при установлении первичного диагноза больному. Акцентировано внимание на необходимости проведения вакцинации против столбняка неиммунного населения.
The article presents data on the incidence of tetanus in the Dnipropetrovsk region from 2014 to 2017. At the present time, taking into account the decrease of the immune layer of the population of our country, the clinical data of the course of tetanus in an injecting drug user have been considered, and the need for attention of both primary doctors and narrowly focused specialists regarding the risk of tetanus occurrence in unvaccinated persons has been discussed. Physicians should take tetanus into consideration in the differential diagnosis of meningitis, convulsive syndrome, etc., especially among injecting drug users who are at risk for this disease in all countries of the world, including Ukraine. The mistakes and ways of differential diagnosis in establishing the initial diagnosis of the patient are discussed. The need for vaccination against tetanus in the non-immune population is emphasized.
Keywords
правець; клінічний випадок; вакцинація
столбняк; клинический случай; вакцинация
tetanus; clinical case; vaccination
For the full article you need to subscribe to the magazine.
Bibliography
Hamborsky J, Kroger A, Wolfe S, editors. Epidemiology and Prevention of Vaccine-Preventable Diseases. 13th ed; Chapter 21: Tetanus. Washington DC: Public Health Foundation, 2015.
Muteya MM, Kabey AK, Lubanga TM, Tshamba HM, Nkoy AMT. Prognosis of tetanus patients in the intensive care unit of Provincial Hospital Jason Sendwe, Lubumbashi, DR Congo. Pan Afr Med J. 2013;14:93. doi: 10.11604/pamj.2013.14.93.2180.
Yeh FL, Dong M, Yao J, et al. SV2 Mediates Entry of Teta–nus Neurotoxin into Central Neurons. PLoS Pathog. 2010 Nov 24;6(11):e1001207. doi: 10.1371/journal.ppat.1001207.
Dalal S, Samuelson J, Reed J, Yakubu A, Ncube B, Bagga–ley R. Tetanus disease and deaths in men reveal need for vaccination. Bull World Health Organ. 2016 Aug 1;94(8):613-21. doi: 10.2471/BLT.15.166777.
Gibson K, Bonaventure Uwineza J, Kiviri W, Parlow J. Tetanus in developing countries: a case series and review. Can J Anaesth. 2009 Apr;56(4):307-15. doi: 10.1007/s12630-009-9058-1.
Thwaites CL, Beeching NJ, Newton CR. Maternal and neonatal tetanus. Lancet. 2015 Jan 24; 385(9965):362-370. doi: 10.1016/S0140-6736(14)60236-1.
Dienye PO, Bock-Oruma AA, Uyagu DD. Tetanus in a post operative patient – a case report. Case Report in Clinical Medicine. 2013;2(1):32-34. doi:10.4236/crcm.2013.21009.
Darraj M, Stone J, Keynan Y, Thompson K, Snider C. A case of tetanus secondary to an odontogenic infection. CJEM. 2017 Nov;19(6):497-499. doi: 10.1017/cem.2016.390.
Ergonul O, Egeli D, Kahyaoglu B, Bahar M, Etienne M, Bleck T. An unexpected tetanus case. Lancet Infect Dis. 2016 Jun;16(6):746-752. doi: 10.1016/S1473-3099(16)00075-X.
Amare A, Melkamu Y, Mekonnen D. Tetanus in adults: clinical presentation, treatment and predictors of mortality in a tertiary hospital in Ethiopia. J Neurol Sci. 2012 Jun 15;317(1-2):62-5. doi: 10.1016/j.jns.2012.02.028.
Derbie A, Amdu A, Alamneh A, et al. Clinical profile of tetanus patients attended at Felege Hiwot Referral Hospital, Northwest Ethiopia: a retrospective cross sectional study. Springerplus. 2016;5(1):892. doi: 10.1186/s40064-016-2592-8.
Shevchenko-Makarenko O. The case of generalized tetanus with fatal outcome. Clinical infectology and parasitology. 2015:3(14):110-114. (in Russian).
Similar articles

Authors:
Палатна Л.О.(1), Крамарьов С.О.(1), Євтушенко В.В.(1), Шпак І.В.(1), Ковалюх І.Ю.(1), Міщерська Г.Д.(2), Савінова К.Б.(2), Кравчук А.О.(2), Кордівська А.М.(1) (1) — Національний медичний університет ім. О.О. Богомольця, м. Київ, Україна (2) — Комунальний заклад Київської обласної ради «Київська обласна дитяча лікарня», м. Київ, Україна


"Actual Infectology" Том 7, №3, 2019
Date: 2019.06.27
Categories: Infectious diseases
Sections: Specialist manual


Authors: Мотика О.І., Геник І.Д., Слесарчук О.М., Малова О.С., Павлій Р.Б.
ДУ «Львівський НДІ епідеміології та гігієни МОЗ України», м. Львів, Україна
"Actual Infectology" Том 5, №5, 2017
Date: 2018.02.15
Categories: Infectious diseases
Sections: Clinical researches


Authors: Ревенко Г.О., Маврутенков В.В.
ДЗ «Дніпропетровська медична академія МОЗ України», м. Дніпро, Україна
"Child`s Health" Том 12, №1, 2017
Date: 2017.03.29
Categories: Pediatrics/Neonatology
Sections: Specialist manual


Authors: Ревенко Г.О., Маврутенков В.В.
ДЗ «Дніпропетровська медична академія МОЗ України», м. Дніпро, Україна
"Actual Infectology" Том 6, №1, 2018
Date: 2018.03.22
Categories: Infectious diseases
Sections: Specialist manual