"Actual Infectology" Том 6, №1, 2018
Medicinal woody plants on the territory of Lugansk National Agrarian University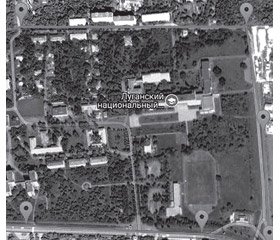 Authors:

Наумов С.Ю.(1), Ватанская И.Ю.(2), Трофименко В.Г.(1), Харченко В.В.(1)
(1) — Луганский национальный аграрный университет
(2) — Луганский государственный медицинский университет



Categories:

Infectious diseases



Sections:

Clinical researches
Summary
Уперше визначено сучасне видове і кількісне представництво лікарських деревних рослин дендропарку Луганського національного аграрного університету. Встановлено, що нині на його території росте 4242 екземпляри лікарських дерев, кущів і ліан, що відносяться до 65 видів, 54 родів і 26 родин. Приведена кількість екземплярів кожного виду, зміст біологічно активних з'єднань і можливості застосування офіціальною і народною медициною. Вказано, що найбільшою таксономічною різноманітністю і кількістю рослин, що ростуть, характеризується родина Rosaceae. Домінуючим видом на території дендропарку є Aesculus hippocastanum. Лікарські деревні рослини можуть бути використані для попередження і лікування широкого кола захворювань, а також стати основою для створення «аптекарського городу» на території університету.
Впервые определено современное видовое и количественное представительство лекарственных древесных растений дендропарка Луганского национального аграрного университета. Установлено, что в настоящее время на его территории произрастает 4242 экземпляра лекарственных деревьев, кустарников и лиан, относящихся к 65 видам, 54 родам и 26 семействам. Приведено количество экземпляров каждого вида, содержание биологически активных соединений и возможности применения официальной и народной медициной. Указано, что наибольшим таксономическим разнообразием и количеством произрастающих растений характеризуется семейство Rosaceae. Доминирующим видом на территории дендропарка является Aesculus hippocastanum. Лекарственные древесные растения могут быть использованы для предупреждения и лечения широкого круга заболеваний, а также стать основой для создания «аптекарского огорода» на территории университета.
For the first time, a modern species and quantitative representation of the medicinal woody plants in the arboretum of Lugansk National Agrarian University has been determined. It was found that now, 4,242 specimens of medicinal trees, bushes and liana belonging to 65 species, 54 geni and 26 families grow on its territory. The number of specimens of each species, the content of biologically active compounds and the possibilities of using officinal and complementary medicine are given. It is indicated that the Rosaceae family is characterized by the most taxonomic variety and number of growing plants. The dominant species on the territory of the arboretum is Aesculus hippocastanum. Medicinal woody plants can be used to prevent and treat a wide range of diseases; also, they can the basis for creating a "pharmacy garden" on the territory of the university.
Keywords
дендропарк; дерева; кущі; ліани; лікарські рослини; хвороби
дендропарк; деревья; кустарники; лианы; лекарственные растения; болезни
arboretum; trees; bushes; liana; medicinal plants; di­seases
For the full article you need to subscribe to the magazine.
Bibliography
1. Dobrochaeva DN, Kotov MI, Prokudin YuN i dr. Opredelitel' vysshikh rastenii Ukrainy [The determinant of higher plants of Ukraine]. Kiev: Fitosotsiotsentr; 1999. 548 p. (in Russian).
2. Dudchenko LG, Krivenko VV. Pischevyie rasteniya — tseliteli [Food plants — healers]. Kyjiv: Naukova dumka; 1988. 272 p. (in Russian).
3. Gubergrits AYa, Solomchenko NI. Lekarstvennyie rasteniya Donbassa [Medicinal plants of Donbass]. Donetsk: Donbass; 1966. 329 p. (in Russian).
4. Karhut VV. Liky navkolo nas [Medication around us]. Kyjiv: Zdorovja; 1974. 448 p. (in Ukrainian).
5. Krylov A.A. Fitoterapiya v kompleksnom lechenii zabolevaniy vnutrennikh organov [Phytotherapy is in the holiatry of internalss di–seases]. A.A. Krylov, V.A. Marchenko, N.P. Maksyuta, F.I. Mamchur. K.: Zdorovya; 1991. 240 p. (in Russian).
6. Minarchenko VM. Likarski sudinni roslini Ukrayini (medichne ta resursne znachennya) [Medicinal vascular plants (medical and resource value]). Kyjiv: Fitosociocentr; 2005. 324 p. (in Ukrainian).
7. Naumov S.Yu. Inventarizaciya vidov lekarstvennykh rasteniy Donbassa [Inventory of medicinal plants species in Donbass]. Pro–mishlennaya botanika. 2016;15-16:53-59 (in Russian).
8. Naumov S.Yu., Kirpichov I.V. Geobotanika: uchebnoe posobie. [Geobotany: The train aid]. Lugansk. FLP Palchak AV; 2017. 109 p. (in Russian).
9. Ostapko VM, Bojko AV, Mosjakin SL. Sosudistye rastenija jugo-vostoka Ukrainy [Vascular plants of the southeast of Ukraine]. Doneck: Noulidzh; 2010. 247 p. (in Russian).
10. Plantarium (determinant of plants on-line). Available from: http://www.plantarium.ru/ page/view/item/14934.html. Accessed: November 22, 2017 (in Russian).
11. Poludennyj LV, Sotnik VF, Hlapcev EE. Jefirnomaslichnye i lekarstvennye rastenija [Echinaceous and medicinal plants]. M.: Kolos; 1979. 286 p. (in Russian).
12. Romanshhak SP, Gerkіjal ZV, Gavriljuk VA. Morfologіja і sistematika lіkars'kih roslin [Morphology and taxonomy of medicinal plants: textbook]. K.: Urozhaj; 2000. 358 p. (in Ukrainian).
13. Salo BM. Zelenie druzya cheloveka [Green friends of man]. M.: Nauka; 1975. 272 p. (in Russian).
14. Sharett G. Prakticheskoe gomeopaticheskoe lekarstvovedenie [Practical homoeopathic medical authority]. K.: URE; 1990. 205 p. (in Russian).
15. Takhtajan A. Flowering plants: second edition. St. Petersburg: Springer, 2009. 871 p. (in English).
16. Vekhov VN, Gubanov IA, Lebedeva GF. Kulturnie rasteniya SSSR [Cultural plants of the USSR]. M.: Mysl; 1978. 336 p. (in Russian).