"Actual Infectology" Том 6, №1, 2018
Unfavorable outcome of herpes meningoencephalitis in an adolescent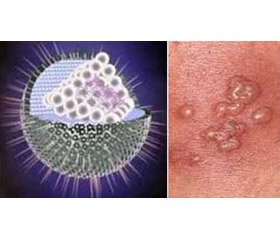 Summary
Надано клінічне спостереження тяжкої форми герпетичного менінгоенцефаліту у підлітка 15 років. Пізня діагностика менінгоенцефаліту та несвоєчасне призначення специфічної противірусної терапії (ацикловір призначено на 15-ту добу від початку захворювання) сприяли прогресуванню уражень головного мозку і формуванню грубого психоорганічного синдрому з аментивними розладами свідомості.
Представлено клиническое наблюдение тяжелой формы герпетического менингоэнцефалита у подростка 15 лет. Поздняя диагностика менингоэнцефалита и несвоевременное назначение специфической противовирусной терапии (ацикловир назначен на 15-й день от начала заболевания) способствовали прогрессированию поражения головного мозга и формированию грубого психоорганического синдрома с аментивными расстройствами сознания.
A clinical observation of a severe form of herpes meningoencephalitis in 15-year-old adolescent is presented. Late diagnosis of meningoencephalitis and untimely administration of specific antiviral therapy (acyclovir was prescribed on day 15 from the onset of the disease) contributed to the progression of brain damage and formation of rough psychoorganic syndrome with amentive disorders of consciousness.
Keywords
вірус звичайного герпесу; менінгоенцефаліт; діти
вирус простого герпеса; менингоэнцефалит; дети
herpes simplex virus; meningoencephalitis; children
For the full article you need to subscribe to the magazine.
Bibliography
1. Chataway J, Davies NW, Farmer S, Howard RS, Thompson EJ, Ward KN. Herpes simplex encephalitis: an audit of the use of laboratory diagnostic tests. QJM. 2004;97(6):325-30. PMID: 15152105.
2. Gnann JW, Sköldenberg B, Hart J et al. Herpes Simplex Encephalitis: Lack of Clinical Benefit of Long-term Valacyclovir Therapy. Clin Infect Dis. 2015;61(5):683-91. doi: 10.1093/cid/civ369.
3. Granerod J, Ambrose HE, Davies NW et al. Causes of encephalitis and differences in their clinical presentations in England: a multicentre, population-based prospective study. Lancet Infect Dis. 2010;10(12):835-44. doi: 10.1016/S1473-3099(10)70222-X.
4. Kaeley N, Bansal S, Bhatia R, Ahmad S. J Clin Diagn Res. 2016;10(5):25-6. doi: 10.7860/JCDR/2016/19040.7801.
5. Kneen R, Jakka S, Mithyantha R, Riordan A, Solomon T. The management of infants and children treated with aciclovir for suspected viral encephalitis. Arch Dis Child. 2010;95(2):100-6. doi: 10.1136/adc.2008.144998.
6. Koloskova OK, Іvanova LA, Bєlashova OV, Marusik UІ. Features of encephalitis manifestation in children nowadays. Aktual'naia infektologiia. 2015;2(7):23-29 (in Ukrainian).
7. Mironenko TV, Pogorelova GA. Towards differentiation of viral encephalitis. Aktual'naia infektologiia. 2014;2(3):90-92 (in Russian).
8. Vigovs'ka OV, Kovaljuh ІJu. Features of viral encephalitis in children. Aktual'naia infektologiia. 2017;5(5):50-54 (in Ukrainian).
9. Volokha AP. Viral encephalitis in children. Sovremennaja pediatrija. 2013;8:139-144 (in Russian).
10. Zakordonets LV, Lytvynenko NG, Kramarov SO et al. Herpes simplex encephalitis in children. Aktual'naia infektologiia. 2016;4(13):7-12 (in Ukrainian). doi: 10.22141/2312-413x.4.13.2016.91448.
Similar articles

Authors: Ходак Л.А.(1), Браилко В.И.(1), Мушенко Л.В.(2)
(1) — Харьковская медицинская академия последипломного образования, г. Харьков, Украина
(2) — Областная детская инфекционная клиническая больница, г. Харьков, Украина
"Child`s Health" Том 12, №2.1, 2017
Date: 2017.06.02
Categories: Pediatrics/Neonatology
Sections: Specialist manual


Authors: Харченко Ю.П.(1), Зарецкая А.В.(1), Юрченко И.В.(1), Лаврюкова С.Я.(2)
(1) — Одесский национальный медицинский университет, г. Одесса, Украина
(2) — Одесская городская клиническая инфекционная больница, г. Одесса, Украина
"Actual Infectology" Том 6, №1, 2018
Date: 2018.03.22
Categories: Infectious diseases
Sections: Specialist manual


Authors:
L. A. Khodak, V. I. Brailko - Kharkiv Medical Academy of Postgraduate Education, Ukraine


"Child`s Health" 4 (64) 2015
Date: 2015.12.09
Categories: Pediatrics/Neonatology
Sections: Specialist manual


Authors:
Lykhachova N.V., Ekzarhova A.I. - Kharkiv Medical Academy of Postgraduate Education, Kharkiv; Karatai O.S., Soshko T.V., Shilova V.V., Zeinіieva A.E. - Kharkiv Municipal Perinatal Center, Kharkiv, Ukraine


International neurological journal 7 (77) 2015
Date: 2016.02.09
Categories: Neurology
Sections: Specialist manual