"Hypertension" №4 (60), 2018
Proceedings of the International symposium "Evaluating the function and structure of arteries — clinical aspects" (Odessa, May 30–31, June 1, 2018) - New goals in the treatment of arterial hypertension: the realities in Eastern Europe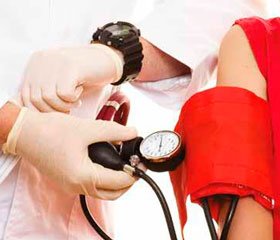 Authors:

Рудык Ю.С.
ГУ «Национальный институт терапии им. Л.Т. Малой НАМН Украины», г. Харьков, Украина



Categories:

Cardiology



Sections:

Medical forums
Согласно данным Global Burden of Disease Study, проводимого Всемирной организацией здравоохранения, неадекватный контроль артериального давления (АД) признан основной причиной смертности как в развитых, так и в развивающихся странах. Высокое АД является доминантным фактором риска сердечно-сосудистых заболеваний и их осложнений (ССО), оно ассоциировано с 45 % всех фатальных коронарных событий и 51 % инсультов. Снижение АД однозначно сопровождается уменьшением количества ССО и улучшением прогноза пациентов. Ключевой вопрос — какой уровень АД необходимо лечить? Дебаты о пороговом значении АД длились десятилетиями и сохраняются до сих пор.
Большинство международных и национальных руководств по АГ рекомендуют в качестве целевого уровень систолического АД (САД) ниже 140 мм рт ...
For the full article you need to subscribe to the magazine.
Similar articles

Authors:
BY - Prepared by A.D. Radchenko, E. Kusch - on the article «A Randomized Trial of Intensive versus Standard Blood-Pressure Control», published in «The New England Journal of Medicine» in November 2015.


"Hypertension" 6 (44) 2015
Date: 2016.01.25
Categories: Cardiology
Sections: Clinical researches


Authors: Колесник Т.В., д.м.н., профессор,
Егоров К.Ю., к.м.н., доцент
ГУ «Днепропетровская медицинская академия МЗ Украины», г. Днепр, Украина
"News of medicine and pharmacy" №9 (661), 2018
Date: 2018.09.10
Categories: Cardiology


Authors: Хафизова Л.Ш., Хамидуллаева Г.А.
Республиканский специализированный научно-практический медицинский центр кардиологии
МЗ Республики Узбекистан, г. Ташкент, Pеспублика Узбекистан
"Hypertension" №4 (60), 2018
Date: 2018.09.19
Categories: Cardiology
Sections: Clinical researches


Authors:
Хафизова Л.Ш., Низамов У.И., Хамидуллаева Г.А. Республиканский специализированный центр кардиологии, г. Ташкент, Республика Узбекистан


"Hypertension" 3 (53) 2017
Date: 2017.07.21
Categories: Cardiology
Sections: Clinical researches