"Actual Infectology" Том 6, №4, 2018
Infectious diseases related to earthquakes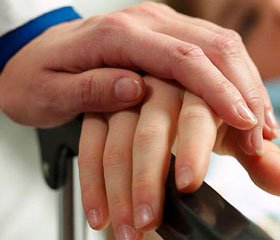 Authors:

Трихліб В.І.(1), Майданюк В.П.(2), Невмержицький С.О.(1)
1 - Українська військово-медична академія, м. Київ, Україна
2 - Одеський національний медичний університет, м. Одеса, Україна



Categories:

Infectious diseases



Sections:

Specialist manual
Summary
Проведено огляд літератури стосовно інфекційних захворювань, підвищення рівня захворюваності на які було пов'язане із землетрусами.
Проведен обзор литературы по инфекционным заболеваниям, повышение уровня заболеваемости которыми было связано с землетрясениями.
The article deals with a review of literature on infectious diseases, increased incidence of which was associated with earthquakes.
Keywords
інфекційні захворювання; землетруси; огляд
инфекционные заболевания; землетрясения; обзор
infectious diseases, earthquakes; review
For the full article you need to subscribe to the magazine.
Bibliography
1. Loayza-Alarico M.J. Epidemic activity after natural disasters without high mortality in developing settings / M.J. Loayza-Alarico, A.G. Lescano, L.A. Suarez-Ognio, Gladys M. Ramirez-Prada, David L. Blazes // Disaster Health. — 2013. — Vol. 1(2). — P. 102-109.
2. Motamedi M.H.K. Major Earthquakes of the Past Decade (2000–2010): A Comparative Review of Various Aspects of Management / M.H.K. Motamedi, M. Sagafinia, A. Ebrahimi, E. Shams, M.K. Motamedi // Trauma Mon. — 2012. — Vol. 17(1). — P. 219-229.
3. Sharifi I. The severity of cutaneous leishmaniasis before and after the earthquake in Bam, southeastern Iran / І. Sharifi, M.R. Aflatoonian, B. Aflatoonian, A. Kermanizadeh // J. Parasit. Dis. — 2015. — Vol. 39(4). — P. 741-744.
4. Doocy S. The Human Impact of Earthquakes: a Historical Review of Events 1980–2009 and Systematic Literature Review / S. Doocy, A. Daniels, C. Packer, A. Dick, T.D. Kirsch [Електронний ресурс]. — Режим доступу: https://www.ncbi.nlm.nih.gov/pmc/articles/PMC3644288/
5. Aflatoonian M.R. A Review of Impact of Bam Earthquake on Cutaneous Leishmaniasis and Status: Epidemic of Old Foci, Emergence of New Foci and Changes in Features of the Disease / M.R. Aflatoonian, I. Sharifi, B. Aflatoonian, M.R. Shirzadi, M.M. Gouya, A. Kermanizadeh // J. Arthropod. Borne Dis. — 2016. — Vol. 10(3). — P. 271-280.
6. Sharifi I. Cutaneous Leishmaniasis in Bam: A Comparative Evaluation of Pre- and Post-Earthquake Years (1999–2008) / I. Sharifi, N. Nakhaei, M.R. Aflatoonian [et al.] // Iran J. Public Health. — 2011. — Vol. 40(2). — P. 49-56.
7. Aflatoonian M.R. The Emergence of Anthroponotic Cuta–neous Leishmaniasis Following the Earthquake in Southern Villages of Bam District, Southeastern Iran, 2010 / M.R. Aflatoonian, I. Sharifi, S. Poursmaelian, M. Hakimi-Parizi, N. Ziaali // J. Arthropod. Borne Dis. — 2013. — Vol. 7(1). — Р. 8-14.
Similar articles



Authors: Трихліб В.І., Савицький В.Л., Верба А.В., Ткачук С.І.
Українська військово-медична академія, м. Київ, Україна
"Actual Infectology" Том 5, №5, 2017
Date: 2018.02.14
Categories: Infectious diseases
Sections: Specialist manual