"Actual Infectology" Том 6, №4, 2018
Case report of acute neuroborreliosis in a school-age boy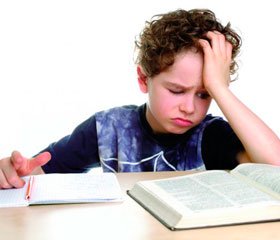 Authors:

Никитюк С.О.(1), Костик М.М.(2), Кізан С.В.(2), Борис З.Я.(2)
1 - ДВНЗ «Тернопільський державний медичний університет ім. І.Я. Горбачевського МОЗ України», м. Тернопіль, Україна
2 - Тернопільська обласна дитяча клінічна лікарня, м. Тернопіль, Україна



Categories:

Infectious diseases



Sections:

Specialist manual
Summary
Наведено клінічний випадок гострої мікст-інфекції, асоційованої з анаплазмою і Borrelia burgdorferi (ПЛР ДНК+), первинно-дисемінованим ураженням центральної нервової системи, нейробореліозом, у хлопчика 11 років, який був госпіталізований у неврологічне відділення Тернопільської обласної дитячої клінічної лікарні зі скаргами на біль голови розпираючого характеру після сну. В анамнезі був укус кліща за 4 тижні до початку хвороби. Недуга перебігала з вираженою цефалгією за відсутності підвищення температури в дебюті, наявністю у неврологічному статусі загальномозкової симптоматики за відсутності клінічно вогнищевого неврологічного дефекту на фоні спричиненої мікст-інфекції (бореліозу та анаплазмозу).
Приведен клинический случай острой микст-инфекции, ассоциированной с анаплазмой и Borrelia burgdorferi (ПЦР ДНК+), первично-диссеминированным поражением центральной нервной системы, нейроборрелиозом, у мальчика 11 лет, который был госпитализирован в неврологическое отделение Тернопольской областной детской клинической больницы с жалобами на головную боль распирающего характера после сна. В анамнезе был укус клеща за 4 недели до начала болезни. Болезнь протекала с выраженной цефалгией при отсутствии повышения температуры в дебюте, наличием в неврологическом статусе общемозговой симптоматики при отсутствии клинически очагового неврологического дефекта на фоне вызванной микст-инфекции (боррелиоза и анаплазмоза).
The article presents a clinical case of acute mixed infection associated with anaplasma and Borrelia burgdorferi (PCR DNA+), primary disseminated lesion of the central nervous system, neuroborreliosis in a boy aged 11 years, who was hospitalized to the neurological department of Ternopil Regional Children's Clinical Hospital with severe headache after sleep, general weakness, fatigability. In past medical history, there was a tick's bite four weeks before hospitalization. The peculiarity of this case was a significant cephalalgia and the absence of hyperthermia during the onset of the disease, general encephalic symptomatology in the absence of clinical local defect on the background of mixed infection (borreliosis and anaplasmosis). High markers of the acute process were observed during the fourth week of illness. Medical suspicion concerning neuroborreliosis in patients with asthenoneurotic syndrome, who live in endemic places, should be increased. Neuroborreliosis should be suspected in any case, when focal loci are revealed in white substance and in brain stem.
Keywords
діти; нейробореліоз; головний біль
дети; нейроборрелиоз; головная боль
children; neuroborreliosis; headache
For the full article you need to subscribe to the magazine.
Bibliography
Andreychyn MA, editor. Infekcijni hvoroby u zagal'nij praktyci ta simejnij medycyni [Infectious diseases in general practice and family medicine]. Ternopil: TDMU, Ukrmedknyga; 2007. 500 p. (in Ukrainian).
Centers for Disease Control and Prevention (CDC). Recommendations for test performance and interpretation from the Second National Conference on Serologic Diagnosis of Lyme Disease. MMWR Morb Mortal Wkly Rep. 1995 Aug 11;44(31):590-1.
Mygland A, Ljøstad U, Fingerle V, et al. EFNS guidelines on the diagnosis and management of European Lyme neuroborreliosis. Eur J Neurol. 2010 Jan;17(1):8-16, e1-4. doi: 10.1111/j.1468-1331.2009.02862.x.
Zinchuk OM. Topical questions of clinic, diagnosis and treatment of neuroborreliosis. Infectious Diseases. 2004;(1):59-64. (in Ukrainian).
Ekerfelt C, Ernerudh J, Forsberg P, Bergström S. Augmented intrathecal secretion of interferon-gamma in response to Borrelia garinii in neuroborreliosis. J Neuroimmunol. 1998 Aug 14;89(1-2):177-81.
Thorstrand C, Belfrage E, Bennet R, Malmborg P, Eriksson M. Successful treatment of neuroborreliosis with ten day regimens. Pediatr Infect Dis J. 2002 Dec;21(12):1142-5. doi: 10.1097/01.inf.0000040716.94034.bc.