"Actual Infectology" Том 6, №4, 2018
Congratulations to Leonid Oleksiiovych Bezrukov on his anniversary!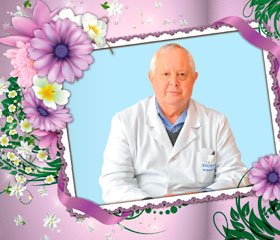 Ідеальний лікар — це людина, яка володіє глибинним знанням життя
і людської душі, інтуїтивно розпізнає будь-яке страждання і біль будь-якого роду
та відновлює світ однією своєю присутністю.
А.-Ф. Ам'єль
Своє 80-річчя 3 вересня відсвяткував доктор медичних наук, професор кафедри педіатрії та дитячих інфекційних хвороб Буковинського державного медичного університету Леонід Олексійович Безруков.
Свою трудову діяльність Леонід Олексійович розпочав після закінчення у 1963 р. Харківського медичного університету на Волині, працюючи 2 роки лікарем-педіатром у селищі Торчин. Місцеві мешканці дотепер добре пам'ятають молодого ерудованого лікаря-початківця, якому навіть через півстоліття довіряють здоров'я своїх внуків і правнуків, долаючи для консультацій не одну ...
For the full article you need to subscribe to the magazine.