"Actual Infectology" Том 6, №6, 2018
Ebola virus disease and children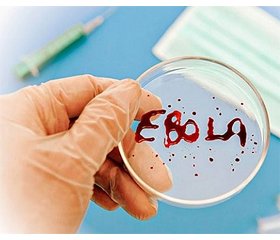 Summary
У статті висвітлено епідеміологічну ситуацію, пов'язану з реєстрацією випадків геморагічної лихоманки Ебола, охарактеризовано збудник, механізми розвитку, особливості перебігу хвороби в дітей. Із сучасних позицій описано методи лікування й профілактики захворювання. Геморагічна лихоманка Ебола — природно-вогнищева особливо небезпечна інфекція з тяжким перебігом, що характеризується лихоманкою, геморагічним синдромом і поліорганними пошкодженнями життєво важливих органів і систем організму.
В статье освещена эпидемиологическая ситуация, связанная с регистрацией случаев геморрагической лихорадки Эбола, охарактеризованы возбудители, механизмы развития, особенности течения болезни у детей. С современных позиций описаны методы лечения и профилактики заболевания. Геморрагическая лихорадка Эбола — природно-очаговая особо опасная инфекция с тяжелым течением, характеризующаяся лихорадкой, геморрагическим синдромом и полиорганными повреждениями жизненно важных органов и систем организма.
Ebola virus disease — natural focal, extremely dangerous infection with severe course characterized by fever, hemorrhagic syndrome and multiple damage to vital organs and body systems. The article describes the epidemiological situation related with the registration of cases, provides the characteristics of the pathogen, mechanisms of development, peculiarities of disease in children. Methods of the treatment and prevention of this disease are described from the modern point of view.
Keywords
геморагічна лихоманка Ебола; етіологія; патогенез; клініка; курація; діти
геморрагическая лихорадка Эбола; этиология; патогенез; клиника; курация; дети
Ebola virus disease; etiology; pathogenesis; clinical picture; follow-up; children
For the full article you need to subscribe to the magazine.
Bibliography
1. World Health Organization. WHO statement on the Meeting of the International Health Regulations Emergency Committee regarding the 2014 Ebola outbreak in West Africa. — Режим доступу: http://www.who.int/mediacentre/ news/statements/2014/ebola-20140808/en/
2. World Health Organization. Ebola response roadmap update: 10 October. — 2014. — http://apps.who.int/iris/bitstream/10665/136161/1/roadmapupdate10Oct14_eng.pdf
3. Baize S., Pannetier D., Oestereich L. et al. Emergence of Zaire Ebola virus disease in Guinea // N. Engl. J. Med. — 2014. — Vol. 371(15). — Р. 418-1425.
4. WHO Ebola Response Team. Ebola virus disease in West Africa: the first 9 months of the epidemic and forward projections. — 2014. — Published online September 22.
5. Dowell S.F. Ebola hemorrhagic fever: why were children spared? // Pediatr. Infect. Dis. J. — 1996. — Vol. 15(3). — Р. 189-191.
6. United Nations International Children's Emergency Fund. UNICEF Guinea: Humanitarian Situation Report, 29 August 2014. September 5. — 2014. — Режим доступу: http://reliefweb.int/report/guinea/unicef-guinea-humanitariansituation-report-29-august-2014-0
7. Mupere E., Kaducu O.F., Yoti Z. Ebola haemorrhagic fever among hospitalised children and adolescents in northern Uganda: epidemiologic and clinical observations // Afr. Health Sci. — 2001. — Vol. 1(2). — Р. 60-65.
8. Peacock G., Uyeki T.M., Rasmussen S.A. Ebola Virus Disease and Children // JAMA Pediatrics. — 2014. — Published online October 17.
9. Kortepeter M.G. Basic clinical and laboratory features of filoviral hemorrhagic fever / M.G. Kortepeter, D.G. Bausch, M. Bray // Infect. Disease. — 2011. — Vol. 204. — P. 810-816.
10. Treatment of Ebola hemorrhagic fever with blood transfusion from convalescent patients / Mupapa K., Massamba M., Kibadi K. [et al.] // J. Infect Dis. — 1999. — Vol. 179 (Suppl. 1). — P. 18-23.
11. ВОЗ сообщила о стопроцентной эффективности вакцины от лихорадки Эбола. — Режим доступу: https://meduza.io/ news/2015/07/31/voz-soobschila-o-stoprotsentnoy-effektivnosti-vaktsiny-ot-lihoradki-ebola
Similar articles

Authors:
Самойлов М.И., Корнеев А.Г., Боженова И.В., Соловых В.В., Калинина Т.Н. — ГБОУ ВПО «Оренбургский государственный медицинский университет» Минздрава России, кафедра эпидемиологии и инфекционных болезней, Россия


"Actual Infectology" 2 (7) 2015
Date: 2015.07.21
Categories: Infectious diseases
Sections: Specialist manual