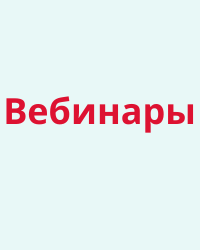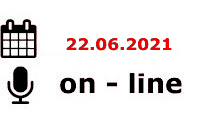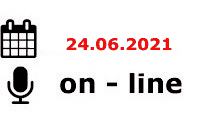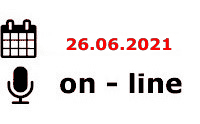 ---
СІМЕЙНІ ЛІКАРІ ТА ТЕРАПЕВТИ
---
НЕВРОЛОГИ, НЕЙРОХІРУРГИ, ЛІКАРІ ЗАГАЛЬНОЇ ПРАКТИКИ, СІМЕЙНІ ЛІКАРІ
---
КАРДІОЛОГИ, СІМЕЙНІ ЛІКАРІ, РЕВМАТОЛОГИ, НЕВРОЛОГИ, ЕНДОКРИНОЛОГИ
---
СТОМАТОЛОГИ
---
ІНФЕКЦІОНІСТИ, СІМЕЙНІ ЛІКАРІ, ПЕДІАТРИ, ГАСТРОЕНТЕРОЛОГИ, ГЕПАТОЛОГИ
---
ТРАВМАТОЛОГИ
---
ОНКОЛОГИ, (ОНКО-ГЕМАТОЛОГИ, ХІМІОТЕРАПЕВТИ, МАМОЛОГИ, ОНКО-ХІРУРГИ)
---
ЕНДОКРИНОЛОГИ, СІМЕЙНІ ЛІКАРІ, ПЕДІАТРИ, КАРДІОЛОГИ ТА ІНШІ СПЕЦІАЛІСТИ
---
ПЕДІАТРИ ТА СІМЕЙНІ ЛІКАРІ
---
АНЕСТЕЗІОЛОГИ, ХІРУРГИ
"Actual Infectology" Том 7, №2, 2019
Профилактика кори
Authors:

Кириенко В.Т.(1), Зайцев И.А.(1), Потий В.В.(2), Грушкевич В.В.(3) (1) — Национальный медицинский университет им. А.А. Богомольца, г. Киев, Украина (2) — Донецкий медицинский университет им. Горького, г. Краматорск, Украина (3) — Национальный военно-медицинский клинический центр «ГВКГ», г. Киев, Украина



Categories:

Infectious diseases



Sections:

Medical forums
Корь является крайне заразной тяжелой болезнью. До введения противокоревой вакцины ежегодно насчитывалось 2,6 миллиона случаев смерти. Глобальная смертность от данного заболевания снизилась до 80 % благодаря широкому распространению вакцинации. В последнее время из-за низкого процента привитого населения и отсутствия коллективного иммунитета до 95 % происходят вспышки кори каждые 5–6 лет. По итогам 2018 года, Украина лидирует по заболеваемости корью в Европе. Согласно данным Министерства здравоохранения, в 2018 году в Украине корью заболело 54,5 тысячи человек, 16 из них умерло от осложнений. За январь-февраль 2019 года корью заболело более 24 000 человек.
Заболевание характеризуется циклическим течением, проявляется общей интоксикацией, макулопапулезной ...
For the full article you need to subscribe to the magazine.
Bibliography
1. Public Health England Protecting and improving the nation's health, PHE National Measles Guidelines, August 2017.
2. Measles website: www.cdc.gov/measles
3. Measles resources: www.cdc.gov/measles/resources/
4. Feature on measles: www.cdc.gov/features/measles/
5. Measles vaccination website: www.cdc.gov/measles/vaccination.html
6. Vaccine schedules: www.cdc.gov/vaccines/schedules/index.html Materials for travelers.
7. Traveler's health measles page: wwwnc.cdc.gov/travel/diseases/measles
8. CDC. Профилактика кори, краснухи, врожденного синдрома краснухи и эпидемического паротита, 2013: сводные рекомендации Консультативного комитета по практике иммунизации (ACIP). MMWR 2013; 62(RR04); 1-34.