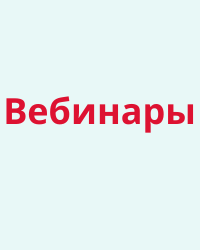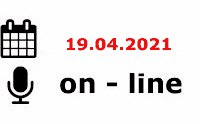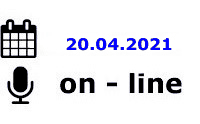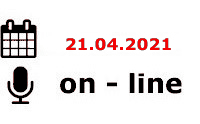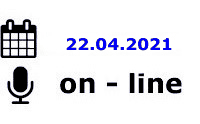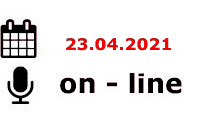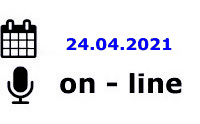 ---
СІМЕЙНІ ЛІКАРІ ТА ТЕРАПЕВТИ
---
НЕВРОЛОГИ, НЕЙРОХІРУРГИ, ЛІКАРІ ЗАГАЛЬНОЇ ПРАКТИКИ, СІМЕЙНІ ЛІКАРІ
---
КАРДІОЛОГИ, СІМЕЙНІ ЛІКАРІ, РЕВМАТОЛОГИ, НЕВРОЛОГИ, ЕНДОКРИНОЛОГИ
---
СТОМАТОЛОГИ
---
ІНФЕКЦІОНІСТИ, СІМЕЙНІ ЛІКАРІ, ПЕДІАТРИ, ГАСТРОЕНТЕРОЛОГИ, ГЕПАТОЛОГИ
---
ТРАВМАТОЛОГИ
---
ОНКОЛОГИ, (ОНКО-ГЕМАТОЛОГИ, ХІМІОТЕРАПЕВТИ, МАМОЛОГИ, ОНКО-ХІРУРГИ)
---
ЕНДОКРИНОЛОГИ, СІМЕЙНІ ЛІКАРІ, ПЕДІАТРИ, КАРДІОЛОГИ ТА ІНШІ СПЕЦІАЛІСТИ
---
ПЕДІАТРИ ТА СІМЕЙНІ ЛІКАРІ
---
АНЕСТЕЗІОЛОГИ, ХІРУРГИ
"Actual Infectology" Том 7, №4, 2019
The prevalence of cryptosporidiosis in children with diarrhea in Donetsk region, Ukraine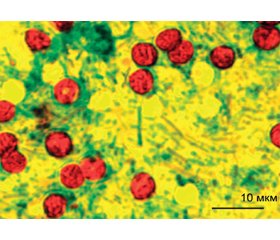 Authors:

Яковенко Д.В.(1), Похил С.І.(2), Тимченко О.М.(2), Торяник І.І.(2), Чигиринська Н.А.(2), Костиря І.А.(2) (1) — КМУ «Дитяче територіальне медичне об'єднання», м. Краматорськ Донецької обл., Україна (2) — ДУ «Інститут мікробіології та імунології ім. І.І. Мечникова НАМН України», м. Харків, Україна



Categories:

Infectious diseases



Sections:

Clinical researches
Summary
Актуальність завдання щодо зниження соціально-медичного тягаря протозойних кишкових хвороб, обумовлених апікомплексними паразитами роду Cryptosporidium, обґрунтовує необхідність вивчення їх поширеності серед груп населення високого ризику, до яких належать і діти. Для встановлення рівня поширеності криптоспоридіозу в Донецькій області проведено цільове обстеження 295 дітей (віком до 17 років) із гострою кишковою інфекцією з водянистою діареєю. За результатами мікроскопії мазків фекалій (n = 295), збагачених формалін-етилацетатною седиментацією у фекальному концентраторі Mini Parasep® SF та забарвлених модифікованим способом за Цилем — Нільсеном, частота екскреції ооцист криптоспоридій (ЧЕО) становила 4,2 %. Виявлені ооцисти мали характерні морфологічні і тинкторіальні властивості та методом полімеразної ланцюгової реакції ідентифіковані як C.parvum. За допомогою реакції непрямої імунної флуоресценції із діагностикумом ПОАгCrypto (фіксовані до поверхні предметного скельця очищені ооцисти регіонального штаму C.parvum ЛНМІЗ 3/2018) у зразках сироватки крові від дітей (n = 78) визначено частоту наявності і титри специфічних Ig∑, IgG, IgM та IgА. При пороговому титрі специфічних IgG 1 : 16 індекс серопоширеності (ІСП) криптоспоридіозу у когорті обстежених дітей досягав 21,8 % та перевищував виявлену у них ЧЕО (р ≤ 0,05). З урахуванням показників ЧЕО та ІСП Донецьку область слід віднести до регіонів із відносно невисоким рівнем спорадичної захворюваності дітей на криптоспоридіоз.
Актуальность задачи по снижению социально-медицинского бремени протозойных кишечных болезней, вызываемых апикомплексными паразитами рода Cryptosporidium, обосновывает необходимость изучения их распространенности среди групп населения высокого риска, к которым принадлежат и дети. Для установления уровня распространенности криптоспоридиоза в Донецкой области проведено целевое обследование 295 детей (возрастом до 17 лет) с острой кишечной инфекцией с водянистой диареей. По результатам микроскопии мазков фекалий (n = 295), обогащенных формалин-этилацетатной седиментацией в фекальном концентраторе Mini Parasep® SF и окрашенных модифицированным способом по Цилю — Нильсену, частота экскреции ооцист криптоспоридий (ЧЭО) составила 4,2 %. Обнаруженные ооцисты имели характерные морфологические и тинкториальные свойства и методом полимеразной цепной реакции идентифицированы как C.parvum. Применяя реакцию непрямой иммунной флуоресценции с использованием диагностикума ПОАг­Crypto (фиксированные к поверхности предметного стекла очищенные ооцисты регионального штамма C.parvum ЛНМИЗ 3/2018), в образцах сыворотки крови детей (n = 78) определена частота наличия и титры специфических Ig∑, IgG, IgM и IgА. При пороговом титре специфических IgG 1 : 16 индекс серораспространенности (ИСП) криптоспоридиоза в когорте обследованных детей достигал 21,8 % и превышал выявленную у них ЧЭО (р ≤ 0,05). С учетом показателей ЧЭО и ИСП Донецкую область следует отнести к регионам с относительно невысоким уровнем заболеваемости детей криптоспоридиозом.
An urgent task is to reduce the social and medical burden of protozoal intestinal diseases caused by apicomplexan parasites of the genus Cryptosporidium. This justifies the need to study their prevalence among high-risk populations, which also include children. To determine the prevalence of cryptosporidiosis in Donetsk region (Ukraine), a targeted survey was conducted in 295 children (under the age of 17) with acute intestinal infection, which was clinically manifested by watery diarrhea. According to the results of microscopy of fecal smears (n = 295), concentrated (with formalin-ethyl acetate sedimentation in the fecal concentrator Mini Parasep® SF) and stained (by a modified Ziehl-Neelsen method), the prevalence of cryptosporidium oocyst excretion (OEP) was 4.2 %. All detected oocysts had characteristic morphological and tinctorial properties and were identified by polymerase chain reaction as C.parvum. The presence frequency and titers of specific Ig∑, IgG, IgM and IgA in the blood serum of children (n = 78) were determined in the indirect immune fluorescence reaction with POAgCrypto diagnosticum (purified oocysts of the regional strain C.parvum LNLEID 3/2018, fixed on the surface of the slides). The seroprevalence index of cryptosporidiosis in the cohort of children surveyed reached 21.8 % (with a threshold titer of specific IgG 1 : 16) and exceeded the OEP found in them (p ≤ 0.05). Taking into account the indicators of OEP and seroprevalence index, Donetsk region should be considered as area with relatively low prevalence of cryptosporidiosis in children.
Keywords
діти; криптоспоридіоз; екскреція ооцист; специфічні імуноглобуліни
дети; криптоспоридиоз; экскреция ­ооцист; специфические иммуноглобулины

children; cryptosporidiosis; oocyst excretion; specific immunoglobulins
For the full article you need to subscribe to the magazine.
Bibliography
1. Chalmers RM, Davies AP. Minireview: clinical cryptosporidiosis. Exp Parasitol. 2010;124(1):138-146. DOI: 10.1016/j.exppara.2009.02.003.
2. Wang RJ, Li JQ, Chen YC, Zhang LX, Xiao LH. Widespread occurrence of Cryptosporidium infections in patients with HIV/AIDS: Epidemiology, clinical feature, diagnosis, and therapy. Acta Trop. 2018;187:1617-1625. DOI: 10,1016/j.actatropica.2018.08.018.
3. Pisarski K. The global burden of disease of zoonotic parasitic diseases: Top 5 Contenders for priority consideration. Trop Med Infect Dis. 2019;4(1)44. DOI: 10.3390/tropicalmed4010044.
4. Bamaiyi PH, Redhuan EM. Prevalence and risk factors for cryptosporidiosis: a global, emerging, neglected zoonosis. Asian Biomed. 2017;10(4):309-325. DOI: 10.5372/1905-7415.1004.493.
5. Cacciò SM, Chalmers RM. Human cryptosporidiosis in Europe. Clin Microbiol Infect. 2016;22(6):471-480. DOI: 10.1016/j.cmi.2016.04.021.
6. Putignani L, Menichella D. Global distribution, public health and clinical impact of the protozoan pathogen Cryptosporidium. Interdisciplinary Perspectives Infect Dis. 2010;2010(ID 753512):39. DOI: 10.1155/2010/753512.
7. Cacciò SM, Putignani L. Epidemiology of human cryptosporidiosis. In Cryptosporidium: Parasite and Disease. Springer-Verlag Wien. 2014:43-79. DOI: 10.1007/978-3-7091-1562-6_2.
8. Sánchez A, Prats-van der Ham M, Tatay-Dualde J et al. Zoonoses in Veterinary Students: A Systematic Review of the Literature. PLOS One. 2017;12(1):e0169534. DOI: 10.1371/journal.pone.0169534.
9. Khalil IA, Troeger C, Rao PC et al. Morbidity, mortality, and long-term consequences associated with diarrhoea from Cryptosporidium infection in children younger than 5 years: a meta-analyses study. Lancet Global Health. 2018;6(7):e758-e768. DOI: 10.1016/S2214-109X(18)30283-3.
10. Korpe PS, Valencia C, Haque R et al. Epidemiology and Risk Factors for Cryptosporidiosis in Children From 8 Low-income Sites: Results From the MAL-ED Study. Clin Infect Dis. 2018;67(11):1660-1669. DOI: 10.1093/cid/ciy355.
11. Kotloff KL, Nataro JP, Blackwelder WC et al. Burden and aetiology of diarrhoeal disease in infants and young children in developing countries (the Global Enteric Multicenter Study, GEMS): a prospective, case-control study. Lancet. 2013;382(9888):209-222. DOI: 10.1016/S0140-6736(13)60844-2.
12. Exum NG, Pisanic N, Granger DA et al. Use of Pathogen-Specific Antibody Biomarkers to Estimate Waterborne Infections in Population-Based Settings. Curr Environ Health Rep. 2016;3(3):322-334. DOI: 10.1007/s40572-016-0096-x.
13. Becker DJ, Oloya J, Ezeamama AE. Household socioeconomic and demographic correlates of Cryptosporidium seropositivity in the United States. PLoS Negl Trop Dis. 2015;9(9):e0004080. DOI: 10.1371/journal.pntd.0004080.
14. Elwin K, Chalmers RM, Hadfield SJ et al. Serological responses to Cryptosporidium in human populations living in areas reporting high and low incidences of symptomatic cryptosporidiosis. Clin Microbiol Infect. 2007;13(12):1179-1185. DOI: 10.1111/j.1469-0691.2007.01823.x.
15. Casemore D. Towards a US national estimate of the risk of endemic waterborne disease — sero-epidemiologic studies. J Water Health. 2006;4(2):121-163. DOI: 10.2166/wh.2006.021.
16. Elshahawy I. A serological survey on cryptosporidiosis in Najran region, Southwestern Saudi Arabia with reference to some epidemiological features of the infection. Int J Adv Med. 2017;4(4):887-893. DOI: 10.18203/2349-3933.ijam20172606.
17. Khan A, Shams S, Khan S, Khan MI, Khan S, Ali A. Evaluation of prevalence and risk factors associated with Cryptosporidium infection in rural population of district Buner, Pakistan. PLoS ONE. 2019;14(1):e0209188. DOI: https://doi.org/10.1371/journal.pone. 0209188.
18. Pokhil SI, Tymchenko OM, Yakovenko DV, Chigirinskaya NA, Kostyria IA, Nesterenko AM. Practical experlence in using the Mini Parasep faecal parasite concentrator for Cryptosporidium spp. oocysts detection in stool. Annals of Mechnikov Institute. 2018;3:33-40. DOI: 10.5281/zenodo.1456534.
19. Yakovenko DV, Pokhil SI, Tymchenko OM, Chigirinskaya N.A, Kostyria IA. Evaluation of differential efficiency of staining methods for Cryptosporidium oocysts. Bulletin of Problems Biology and Medicine. 2018;4(146):198-213. DOI: 10.29254/2077-4214-2018-4-1-146-198-203 (in Ukrainian).
20. Braz LM, Amato VN, Ferrari CI et al. Human cryptosporidiosis: detection of specific antibodies in the serum by an indirect immunofluorescence. Rev Saude Publica. 1996;30(5):395-402. DOI: 10.1590/s0034-89101996000500001.
21. Lakin GF. Biometrics: guide. 4th ed., revised and updated. Moscow: Higher school, 1990. 352 p. ISBN 5-06-000471-6 (in Russian).
22. Order of the Ministry of Health of Ukraine No. 905 dated December 28, 2015 «On approval of the criteria for determining the cases of infectious and parasitic diseases that are subject to registration». www.moz.gov.ua/ua/portal/dn_20151228_0905.html (in Ukrainian).
23. Checkley WA, White AC, Jaganath D et al. A review of the global burden, novel diagnostics, therapeutics, and vaccine targets for cryptosporidium. Lancet Infect Dis. 2015;15(1):85-94. DOI: 10.1016/S1473-3099(14)70772-8.
24. Ghazy AA, Abdel-Shafy S, Shaapan RM. Cryptosporidiosis in animals and man: 2. Diagnosis Asian J Epidemiol. 2015;8(4):84-103. DOI: 10.3923/aje.2015.84.103.
25. Chalmers RM, Katzer F. Looking for Cryptosporidium: the application of advances in detection and diagnosis. Trends Parasitol. 2013;29(5):237-251. DOI: 10.1016/j.pt.2013.03.001.
26. Ryan U, Fayer R, Xiao L. Cryptosporidium species in humans and animals: current understanding and research needs. Parasitol. 2014;141:1667-1685. DOI: 10.1017/S0031182014001085.
27. Painter JE, Hlavsa MC, Collier SA, Xiao L, Yoder JS. Centers for Disease Control and Prevention. Cryptosporidiosis Surveillance — United States, 2011-2012. MMWR Surveillance Summaries. 2015;64(3):1-14. Available from: https://www.cdc.gov/mmwr/pdf/ss/ss6403.pdf.
28. Lee J-K, Han E-T, Huh S, Park W-Y, Yu J-R. A Hospital-Based Serological Survey of Cryptosporidiosis in the Republic of Korea. Korean J Parasitol. 2009;47(3):219-225. DOI: 10.3347/kjp.2009.47.3.219.
29. Farkas K, Plutzer J, Moltchanova E et al. Serological responses to Cryptosporidium antigens in inhabitants of Hungary using conventionally filtered surface water and riverbank filtered drinking water. Epidemiol Infect. 2015;143(13):2743-2743. DOI: 10.1017/S0950268814003859.
30. Priest JW, Bern C, Xiao L, et al. Longitudinal analysis of cryptosporidium species-specific immunoglobulin G antibody responses in Peruvian children. Clin Vaccine Immunol. 2006;13(1):123-131. DOI: 10.1128/CVI.13.1.123-131.2006.
Similar articles
Authors: Чабан Т.В.(1), Чубач М.И.(1),Бочаров В.М.(1), Дзыгал Р.П.(1), Пастерначенко Н.С.(2), Верба Н.В.(1)
(1) — Одесский национальный медицинский университет, г. Одесса, Украина
(2) — КУ «Одесская городская клиническая инфекционная больница», г. Одесса, Украина
"Actual Infectology" Том 6, №5, 2018
Categories: Infectious diseases
Sections: Medical forums