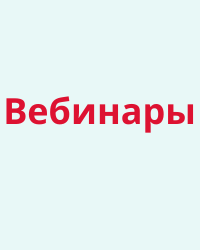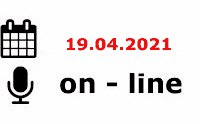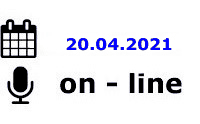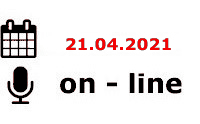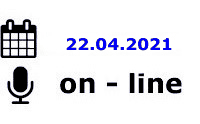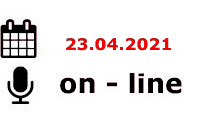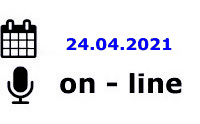 ---
СІМЕЙНІ ЛІКАРІ ТА ТЕРАПЕВТИ
---
НЕВРОЛОГИ, НЕЙРОХІРУРГИ, ЛІКАРІ ЗАГАЛЬНОЇ ПРАКТИКИ, СІМЕЙНІ ЛІКАРІ
---
КАРДІОЛОГИ, СІМЕЙНІ ЛІКАРІ, РЕВМАТОЛОГИ, НЕВРОЛОГИ, ЕНДОКРИНОЛОГИ
---
СТОМАТОЛОГИ
---
ІНФЕКЦІОНІСТИ, СІМЕЙНІ ЛІКАРІ, ПЕДІАТРИ, ГАСТРОЕНТЕРОЛОГИ, ГЕПАТОЛОГИ
---
ТРАВМАТОЛОГИ
---
ОНКОЛОГИ, (ОНКО-ГЕМАТОЛОГИ, ХІМІОТЕРАПЕВТИ, МАМОЛОГИ, ОНКО-ХІРУРГИ)
---
ЕНДОКРИНОЛОГИ, СІМЕЙНІ ЛІКАРІ, ПЕДІАТРИ, КАРДІОЛОГИ ТА ІНШІ СПЕЦІАЛІСТИ
---
ПЕДІАТРИ ТА СІМЕЙНІ ЛІКАРІ
---
АНЕСТЕЗІОЛОГИ, ХІРУРГИ
"Actual Infectology" Том 7, №4, 2019
Family foci of enterovirus infection (clinical cases)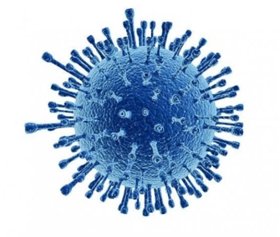 Authors:

Матиевская Н.В.(1), Совкич А.Л.(1), Амвросьева Т.В.(2), Шилова Ю.А.(2) (1) — УО «Гродненский государственный медицинский университет», г. Гродно, Беларусь (2) — Республиканский научно-практический центр эпидемиологии и микробиологии, г. Минск, Беларусь



Categories:

Infectious diseases



Sections:

Clinical researches
Summary
У статті описано два внутрішньосімейних вогнища ентеровірусної інфекції (ЕВІ), викликаної вірусами ЕСНО-3 і ЕСНО-6. У першій групі виявлено 6 дітей віком від 3 місяців до 4 років (середній вік — 18,0 + 4,3 місяця), серед них 3 хлопчики (50 %) і 3 дівчинки (50 %), з різними клінічними проявами ЕВІ, пов'язаними між собою епідеміологічно (сібси однієї родини, які вживали воду з колодязя і мали тісний побутовий контакт). За результатами проведеної лабораторної діагностики, в клінічному матеріалі обстежених дітей виявлено вірус ECHO-3. Друге вогнище — у двох дітей з однієї родини, які одночасно в 2017 році перенесли серозний менінгіт. Ліквор обох дітей обстежений методом ЗТ-ПЛР (РНПЦ епідеміології та мікробіології, м. Мінськ), в обох зразках виявлено РНК ентеровірусів (ЕВ). Після проведеного секвенування РНК виявлено ECHO-6 в обох зразках. Верифікація в обох випадках виконувалася за різними клініко-лабораторними методами (загальноклінічними методами, ІФА крові з виявленням антитіл до ЕВ і антигенів ЕВ у калі, ЗТ-ПЛР із подальшим секвенуванням РНК ЕВ та визначенням серотипу вірусу). У двох випадках захворювання діагноз ЕВ був встановлений епідеміологічно без лабораторного виявлення РНК ЕВ. Найбільшу результативність показав ПЛР-метод із визначенням РНК ЕВ у фекаліях і лікворі. В описаних вогнищах РНК ЕВ у крові не було виявлено в жодному зразку.
В статье описаны два внутрисемейных очага энтеровирусной инфекции (ЭВИ), вы­званной вирусами ЕСНО-3 и ЕСНО-6. В первой группе выявлено 6 детей в возрасте от 3 месяцев до 4 лет (средний возраст — 18,0 ± 4,3 месяца), из них 3 мальчика (50 %) и 3 девочки (50 %), с различными клиническими проявлениями ЭВИ, связанными между собой эпидемиологически (сибсы одной семьи, употреблявшие воду из колодца и имевшие тесный бытовой контакт). По результатам проведенной лабораторной диагностики, в клиническом материале обследованных детей обнаружен вирус ECHO-3. Второй очаг — у двоих детей из одной семьи, в 2017 году одновременно перенесших серозный менингит. Ликвор обоих детей обследован методом ОТ-ПЦР (РНПЦ эпидемиологии и микробиологии, г. Минск), в обоих образцах выявлена РНК энтеровирусов (ЭВ). После проведенного секвенирования РНК выявлен ECHO-6 в обоих образцах. Верификация в обоих случаях выполнялась различными клинико-лабораторными методами (общеклиническими методами, ИФА крови с выявлением антител к ЭВ и антигенов ЭВ в кале, ОТ-ПЦР с последующим секвенирова­нием РНК ЭВ и определением серотипа вируса). В двух случаях заболевания диагноз ЭВИ был установлен эпидемиологически, без лабораторного выявления РНК ЭВ. Наибольшую результативность показал ПЦР-метод с определением РНК ЭВ в фекалиях и ликворе. В описанных вспышках РНК ЭВ в крови не было выявлено ни в одном образце.
The article describes two intrafamilial foci of enterovirus infection (EVI), caused by ECHO-3 and ECHO-6 viruses. In the first group, 6 children aged from 3 months to 4 years were found (average age — 18.0 ± 4.3 months), 3 boys (50 %) and 3 girls (50 %) with various clinical manifestations of EVI associated between themselves epidemiologically (siblings of one fami­ly, who used water from one draw-well and had close household contact). ECHO-3 virus was detected in the clinical material of the examined children. The second outbreak involved two children from the same family, who simultaneously suffered from aseptic meningitis in 2017. Cerebrospinal fluid of both children was examined by reverse transcription polymerase chain reaction (RT-PCR) (Republican Research and Practical Center for Epidemiology and Microbiology, Minsk), RNA EV was detected in both samples. After RNA sequencing, ECHO 6 was detected in both samples. The verification in both cases was performed by various clinical and laboratory methods (general clinical methods, enzyme-linked immunosorbent assay with detection of antibo­dies to EV and antigens of EV in feces, RT-PCR with subsequent EV RNA sequencing and determination of virus serotype). In two cases of the disease, the diagnosis of EVI was made epidemiologically without laboratory detection of RNA EV. PCR with the determination of EV RNA in feces and cerebrospinal fluid showed the greatest effectiveness. In the described outbreaks, RNA of enteroviruses was not detected in the blood in any sample.
Keywords
ентеровірусна інфекція; неполіомієлітні ентеровіруси; внутрішньосімейне вогнище інфекції; ECHO-3; ECHO-6; ПЛР-діагностика

энтеровирусная инфекция; неполиомиелитные энтеровирусы; внутрисемейный очаг инфекции; ECHO-3; ECHO-6; ПЦР-диагностика

enterovirus infection; non-polio enteroviruses; intrafamilial focus of infection; ECHO-3; ECHO-6; polymerase chain reaction
For the full article you need to subscribe to the magazine.
Bibliography
1. Maruo Y., Nakanishi M., Suzuki Y. et al. Outbreak of aseptic meningitis caused by echovirus 30 in Kushiro, Japan in 2017. J. Clin. Virol. 2019 Jul. Vol. 116. P. 34-38. doi: 10.1016/j.jcv.2019.05.001.
2. Hasbun R., Wootton S.H., Rosenthal N. et al. Epidemiology of Meningitis and Encephalitis in Infants and Children in the United States, 2011–2014. Pediatr Infect. Dis. J. 2019 Jan. Vol. 38(1). P. 37-41. doi: 10.1097/INF.0000000000002081.
3. Pu X., Qian Y., Yu Y., Shen H. Echovirus plays a major role in natural recombination in the coxsackievirus B group. Arch. Virol. 2019 Mar. Vol. 164(3). P. 853-860. doi: 10.1007/s00705-018-4114-1.
4. Turner P.C., Brayley J., Downing H.C., Homfray G.J., Doolan G., Paul S.P. Screening for enteroviral meningitis in infants and children — is it useful in clinical practice? J. Med. Virol. 2019 Jun 10. doi: 10.1002/jmv.25512.
5. Park S.E., Shin K., Song D. et al. Comparison of Cerebrospinal Fluid Cytokine Levels in Children of Enteroviral Meningitis With Versus Without Pleocytosis. J. Interferon Cytokine Res. 2018 Aug. Vol. 38(8). P. 348-355. doi: 10.1089/jir.2018.0002.
6. Song J.Y., Nam S.O., Kim Y.A. et al. Cerebrospinal fluid non-pleocytosis in pediatric enteroviral meningitis: Large-scale review. Pediatr. Int. 2018 Sep. Vol. 60(9). P. 855-861. doi: 10.1111/ped.13658.
7. Harvala H., Broberg E., Benschop K. et al. Recommendations for enterovirus diagnostics and characterisation withinand beyond Europe. J. Clin. Virol. 2018. Vol. 101. P. 11-17. doi: 10.1016/j.jcv.2018.01.008. Epub 2018 Feb 6.
8. Shukla B., Aguilera E.A., Salazar L., Wootton S.H., Kaewpoowat Q., Hasbun R. Aseptic meningitis in adults and children: Diagnostic and management challenges. J. Clin. Virol. 2017 Sep. Vol. 94. P. 110-114. doi: 10.1016/j.jcv.2017.07.016.
9. Messacar K., Breazeale G., Robinson C.C., Dominguez S.R. Potential clinical impact of the film array meningitis encephalitis panel in children with suspected central nervous system infections. Diagn. Microbiol. Infect. Dis. 2016 Sep. Vol. 86(1). P. 118-20. doi: 10.1016/j.diagmicrobio.2016.05.020.
10. Anahita I., Ali Akbar R., Yousef M., Sayed Yousef M. Prevalence of Enterovirus Meningitis in Children: Report from a Tertiary Center Maedica (Buchar). 2018 Sep. Vol. 13(3). P. 213-216. doi: 10.26574.
11. Hepnar D., Adam P., Žáková H. et al. Recommendations for cerebrospinal fluid analysis. Folia Microbiol. (Praha). 2019 May. Vol. 64(3). P. 443-452. doi: 10.1007/s12223-018-0663-7. Epub 2018 Dec 14.
12. Kemball C.C., Alirezaei M., Whitton J.L. Type B coxsackieviruses and their interactions with the innate and adaptive immune systems. Future Microbiol. 2010 Sep. Vol. 5(9). P. 1329-47. doi: 10.2217/fmb.10.101.
13. Канаева О.И. Энтеровирусная инфекция: многообразие возбудителей и клинических форм. Инфекции и иммунитет. 2014. Т. 4. № 1. С. 27-36.
14. Лобзин Ю.В. Энтеровирусные инфекции: рук-во для врачей. СПб.: НИИДИ, 2012. 432 с.
Similar articles

Authors:
Шостакович-Корецкая Л.Р., Слатвитский В.Г., Будаева И.В., Чикаренко З.А., Чергинец Л.Н., Ульянов В.А., Ляхова Е.Ю. ГУ «Днепропетровская медицинская академия МЗ Украины», г. Днепр, Украина


"Child`s Health" 8 (76) 2016
Categories: Pediatrics/Neonatology
Sections: Clinical researches

Authors: Е.В. Усачева(1), Е.В. Рябоконь(1), О.М. Фирюлина(2)
(1) — Запорожский государственный медицинский университет, г. Запорожье, Украина
(2) — КУ «Областная инфекционная клиническая больница» Запорожской областной администрации, г. Запорожье, Украина
"Actual Infectology" Том 8, №1, 2020
Categories: Infectious diseases
Sections: Medical forums