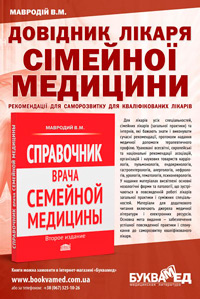 ---
СІМЕЙНІ ЛІКАРІ ТА ТЕРАПЕВТИ
---
НЕВРОЛОГИ, НЕЙРОХІРУРГИ, ЛІКАРІ ЗАГАЛЬНОЇ ПРАКТИКИ, СІМЕЙНІ ЛІКАРІ
---
КАРДІОЛОГИ, СІМЕЙНІ ЛІКАРІ, РЕВМАТОЛОГИ, НЕВРОЛОГИ, ЕНДОКРИНОЛОГИ
---
СТОМАТОЛОГИ
---
ІНФЕКЦІОНІСТИ, СІМЕЙНІ ЛІКАРІ, ПЕДІАТРИ, ГАСТРОЕНТЕРОЛОГИ, ГЕПАТОЛОГИ
---
ТРАВМАТОЛОГИ
---
ОНКОЛОГИ, (ОНКО-ГЕМАТОЛОГИ, ХІМІОТЕРАПЕВТИ, МАМОЛОГИ, ОНКО-ХІРУРГИ)
---
ЕНДОКРИНОЛОГИ, СІМЕЙНІ ЛІКАРІ, ПЕДІАТРИ, КАРДІОЛОГИ ТА ІНШІ СПЕЦІАЛІСТИ
---
ПЕДІАТРИ ТА СІМЕЙНІ ЛІКАРІ
---
АНЕСТЕЗІОЛОГИ, ХІРУРГИ
"Actual Infectology" Том 7, №5-6, 2019
Analysis of clinical cases of membranous pharyngitis associated with Corynebacterium ulcerans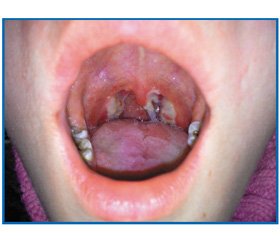 Authors:

Шостакович-Корецька Л.Р., Маврутенков В.В., Будаєва І.В., Ревенко Г.О.
ДЗ «Дніпропетровська медична академія МОЗ України», м. Дніпро, Україна



Categories:

Infectious diseases



Sections:

Specialist manual
Summary
У роботі наведені 4 клінічні випадки мембранозного фарингіту, спричиненого Corynebacterium ulcerans, в осіб 27, 32, 44 та 46 років із детальним аналізом. Показана роль зоонозного збудника Corynebacterium ulcerans у виникненні захворювання, подібного до класичної дифтерії. Наголошено на важливості вакцинопрофілактики дифтерії з метою запобігання захворюваності на зоонозну інфекцію, що викликана Corynebacterium ulcerans.
В работе представлены 4 клинических случая мембранозного фарингита, вызванного Corynebacterium ulcerans, у лиц 27, 32, 44 и 46 лет с детальным анализом. Показана роль зоонозного возбудителя Corynebacterium ulcerans в возникновении заболевания, подобного классической дифтерии. Отмечена важность вакцинопрофилактики дифтерии с целью предотвращения заболеваемости зоонозной инфекцией, вызванной Corynebacterium ulcerans.
The paper presents 4 clinical cases of membranous pharyngitis caused by Corynebacterium ulcerans in subjects aged 27, 32, 44 and 46 years, with detailed analysis. The role of the zoonotic pathogen Corynebacterium ulcerans in the emergence of a disease similar to classic diphtheria is shown. The importance of vaccination against diphtheria is emphasized in order to prevent the incidence of zoonotic infection caused by Corynebacterium ulcerans.
Keywords
Corynebacterium ulcerans; фарингіт; дифтерія; вакцинація; клінічний випадок
Corynebacterium ulcerans; фарингит; дифтерия; вакцинация; клинический случай
Corynebacterium ulcerans; pharyngitis; diphtheria; vaccination; clinical case
For the full article you need to subscribe to the magazine.
Bibliography
Swart EM, van Gageldonk PGM, de Melker HE, van der Klis FR, Berbers GAM, Mollema L. Long-term protection against diphtheria in the Netherlands after 50 years of vaccination: results from a seroepidemiological study. PLoS One. 2016;11(2):e0148605. doi:10.1371/journal.pone.0148605.
Wagner KS, White JM, Lucenko I, et al. Diphtheria in the Postepidemic Period, Europe, 2000–2009. Emerg Infect Dis. 2012;18(2):217–25. doi: 10.3201/eid1802.110987.
Hacker E, Antunes CA, Mattos-Guaraldi AL, Burkovski A, Tauch A.
Corynebacterium ulcerans, an emerging human pathogen. Future Microbiol. 2016;11:1191-208. doi: 10.2217/fmb-2016-0085.
Otsuji K, Fukuda K, Endo T, et al. The first fatal case of Corynebacterium ulcerans infection in Japan. JMM Case Rep. 2017;4(8):e005106. doi: 10.1099/jmmcr.0.005106.
Both L, Collins S, de Zoysa A, White J, Mandal S, Efstratiou A. Molecular and Epidemiological Review of Toxigenic Diphtheria Infections in England between 2007 and 2013. J Clin Microbiol. 2015;53(2):567-72. doi: 10.1128/JCM.03398-14.
Bonnet JM, Begg NT. Control of diphtheria: guidance for consultants in communicable disease control. World Health Organization. Commun Dis Public Health. 1999;2(4):242-9.
Hahne J, Kloster T, Rathmann S, Weber M. Isolation and characterization of Corynebacterium spp. from bulk tank raw cow's milk of different dairy farms in Germany. PLoS One. 2018;13(4):e0194365. doi: 10.1371/journal.pone.0194365
Detemmerman L, Rousseaux D, Efstratiou A, et al. Toxigenic Corynebacterium ulcerans in human and non-toxigenic Corynebacterium diphtheria in cat. New Microbes New Infect. 2013;1(1):18–19. doi: 10.1002/2052-2975.9.
Oliveira A, Oliveira LC, Aburjaile F, et al. Insight of Genus Corynebacterium: Ascertaining the Role of Pathogenic and Non-pathogenic Species. Front Microbiol. 2017;8:1937. doi: 10.3389/fmicb.2017.01937.
Katsukawa C, Komiya T, Umeda K, et al. Toxigenic Corynebacterium ulcerans isolated from a hunting dog and its diphtheria toxin antibody titer. Microbiol Immunol. 2016;60(3):177-86. doi: 10.1111/1348-0421.12364.
Meinel DM, Margos G, Konrad R, Krebs S, Blum H, Sing A. Next generation sequencing analysis of nine Corynebacterium ulcerans isolates reveals zoonotic transmission and a novel putative diphtheria toxin-encoding pathogenicity island.Genome Med. 2014;6(11):113. doi: 10.1186/s13073-014-0113-3.
Subedi R, Kolodkina V, Sutcliffe IC, et al. Genomic analyses reveal two distinct lineages of Corynebacterium ulcerans strains. New Microbes New Infect. 2018;25:7-13. doi: 10.1016/j.nmni.2018.05.005.
Eisenberg T, Kutzer P, Peters M, Sing A, Contzen M, Rau J. Nontoxigenic tox-bearing Corynebacterium ulcerans infection among Game Animals, Germany. Emerging Infectious Diseases. 2014;20(3):448-52. doi: 10.3201/eid2003.130423.
Umata T, Mekada E. Diphtheria toxin translocation across endosome membranes. A novel cell permeabilization assay reveals new diphtheria toxin fragments in endocytic vesicles. J Biol Chem. 1998;273(14): 8351-9. doi: 10.1074/jbc.273.14.8351.